8th Ave NW Bridge Seismic Improvements Project
Updated: June 29, 2022
This project is complete!
This project is now completed, and the bridge has reopened! In addition to the seismic retrofit work, we were able to repave the asphalt approaches to the bridge on the north and south sides as part of this project. Thank you for your patience as we completed this work!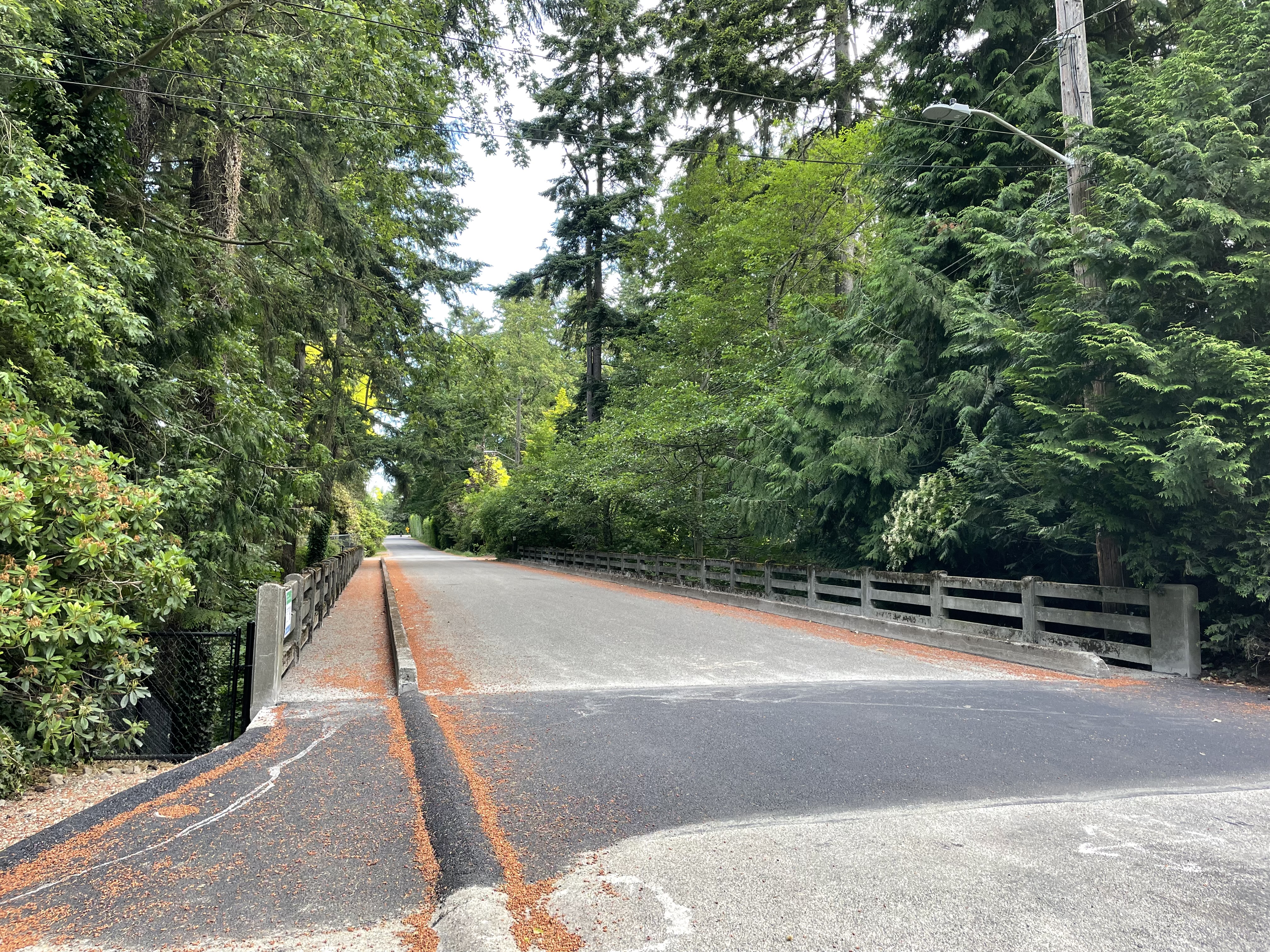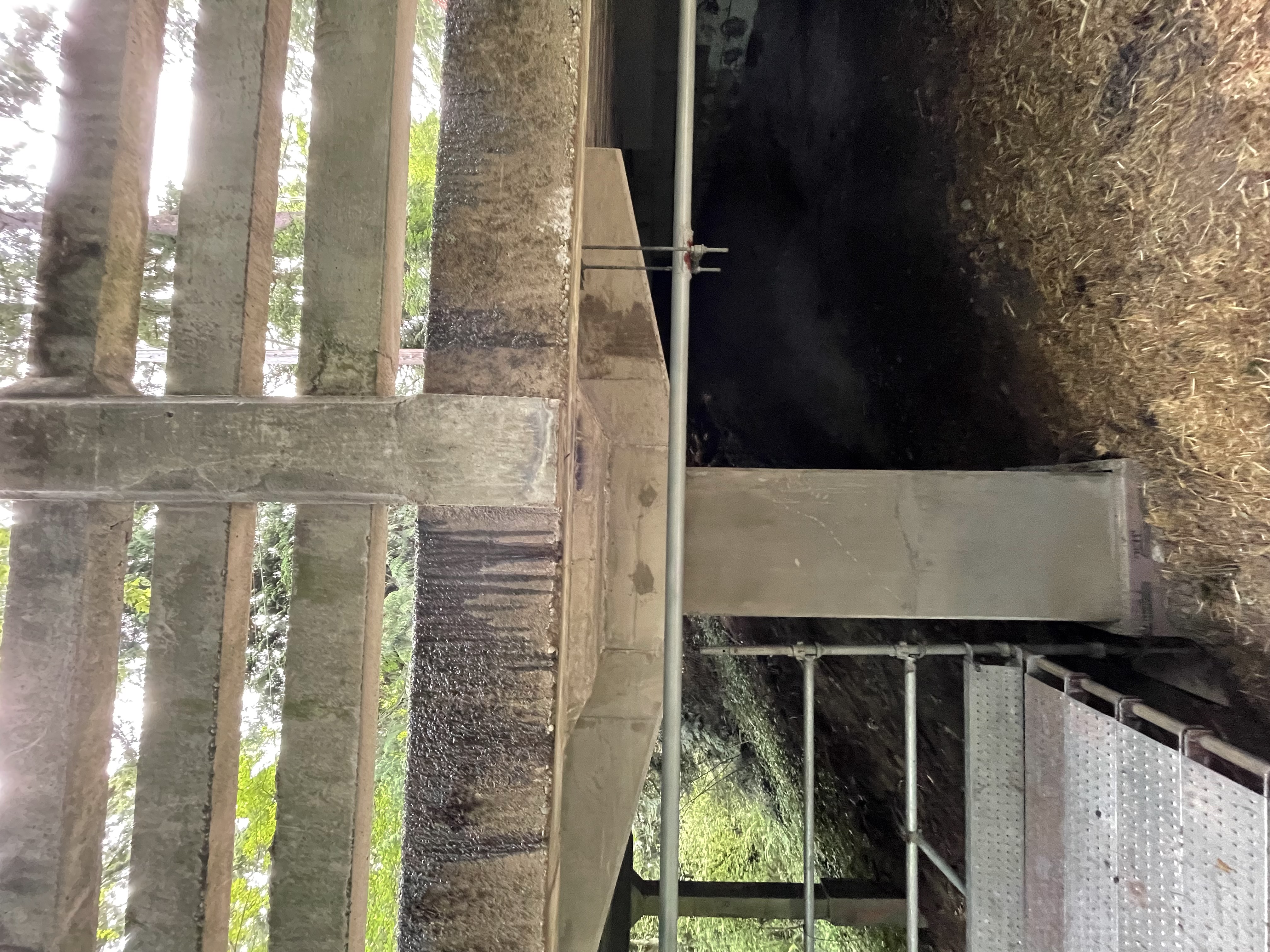 Project overview
Earthquakes could have a detrimental effect on Seattle's infrastructure. To address seismic risks to city infrastructure, the City of Seattle established a bridge seismic retrofit program to assess the seismic vulnerability of the City's bridges and to prioritize limited funding to reduce this transportation infrastructure vulnerability.
As part of the Levy to Move Seattle, 16 bridges were selected for seismic retrofits, including the 8th Ave NW Bridge. The 8th Ave NW Bridge is an older bridge constructed in 1950 prior to the modernization of the seismic design code. Spanning a forested ravine and connecting different parts of the Broadview neighborhood, it carries both vehicular and pedestrian traffic.
The planned seismic retrofits to the 8th Ave NW Bridge include several modifications to seismically strengthen existing bridge components and reduce the bridge's vulnerability to earthquakes. There will be construction equipment, noise, dust, and possible detours for the duration of the project to maintain a safe separation between people and the work site.
Project Map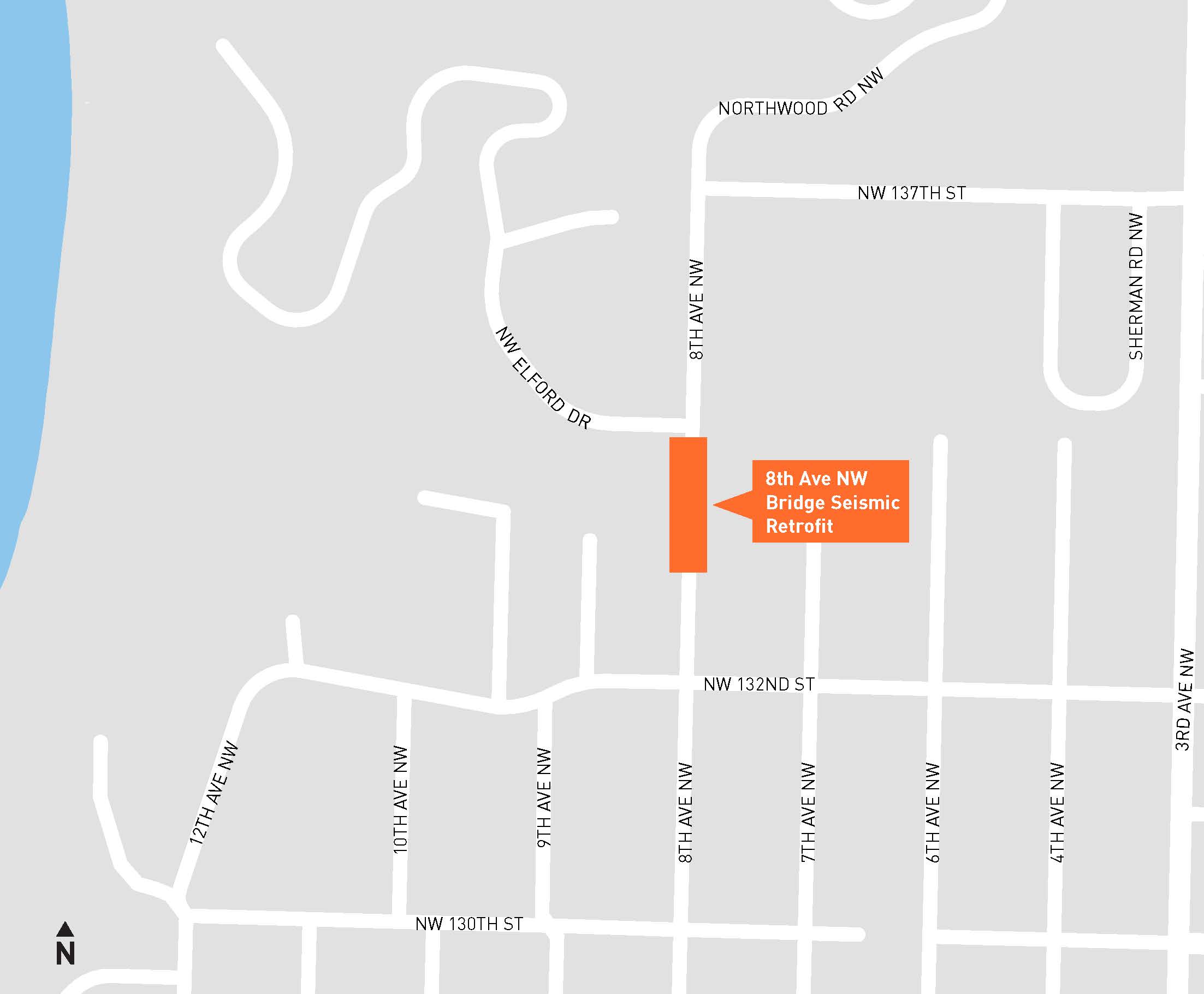 Schedule and construction
30% Design - Complete
60% Design - Complete
Final Design - Complete
Construction begins - January 2022
Construction ends - June 2022
Funding
The total project estimate is $3 million and is currently funded by a FEMA grant and through the Levy to Move Seattle. Approved by voters in 2015, the 9-year, $930 million Levy to Move Seattle provides funding to improve safety for all travelers, maintain our streets and bridges, and invest in reliable, affordable travel options for a growing city.
Materials