Contact Us
Street Address:
Seattle Fire Department
301 2nd Ave S
Seattle, WA 98104

Mailing Address:
Seattle Fire Department
301 2nd Ave S
Seattle, WA 98104
Novel Coronavirus (COVID-19)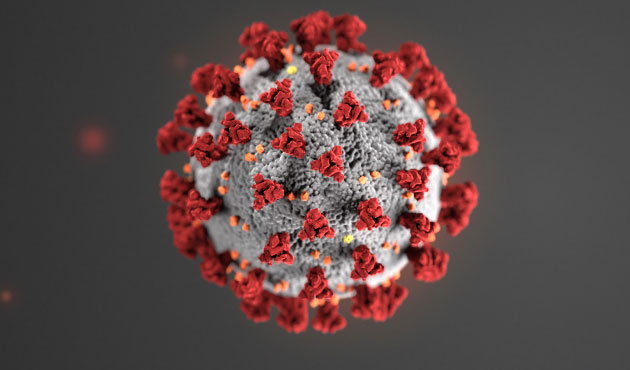 The outbreak of the Novel Coronavirus (COVID-19) continues to grow and health officials are seeing confirmed cases locally in King County.
The below information from Public Health - Seattle & King County will help prepare you for COVID-19.
What are some of the steps we can do personally?
Stay home when you are sick. Staying home when ill prevents the spread of infections to others.
Use good respiratory etiquette and hand hygiene in all community settings, including homes, childcare facilities, schools, workplaces and other places where people gather. Cover your coughs and sneezes with a tissue and put the used tissue in a waste basket. If you don't have a tissue, cough or sneeze into your upper sleeve, not your hands.
Wash your hands often and thoroughly with soap and water for at least 20 seconds or use an alcohol-based hand sanitizer (with at least 60-95% alcohol).
Avoid touching your eyes, nose or mouth: Germs are often spread when a person touches something that is contaminated with germs and then touches his or her eyes, nose, or mouth.
Practice other good health habits: Clean and disinfect frequently touched surfaces at home, work or school, especially when someone is ill. Get plenty of sleep, be physically active, manage your stress, drink plenty of fluids and eat nutritious food.
What other steps might be required in a Novel Coronavirus pandemic?
Voluntary home quarantine:
Staying home when sick is an important step to limit the spread of illness. Depending on how COVID-19 spreads in the community, voluntary home quarantine of exposed household members might be recommended as a personal protective measure during a severe pandemic in combination with other personal protective measures such as respiratory etiquette and hand hygiene.
Use of face masks by people who are well:
CDC does not routinely recommend the use of face masks by people who are not sick in the home or other community settings as a means of avoiding infection from COVID-19. Furthermore, people wear masks for a variety of reasons, including to avoid pollen and air pollution, as a courtesy to others when they have the common cold, and for other cultural and even social reasons. Because mask use is customary in some cultures, it's not appropriate to make assumptions about why someone is wearing a mask or to stigmatize or discriminate against people who choose to wear masks.
Use of face masks by people who are ill:
The use of face masks by ill people might be recommended during a severe pandemic when crowded community settings cannot be avoided (for example, when people with symptoms of COVID-19 seek medical attention).
Another example when a mask might be appropriate is when ill people are in close contact with others and share common spaces with other household members, or when symptomatic postpartum women care for and nurse their infants. Face mask use by ill people might protect others from infection in these situations.
Cleaning is important during a pandemic, isn't it?
Everyone can help to keep the environment germ-free by cleaning frequently touched surfaces and objects like doorknobs. Regularly cleaning surfaces and objects that are frequently touched is recommended in all settings, including homes, schools, and workplaces, to remove viruses and bacteria that can cause illnesses - and might help prevent transmission of COVID-19.
For more information about what individuals, families, schools, and workplaces can do to prepare for a pandemic, visit Public Health - Seattle and King County's website.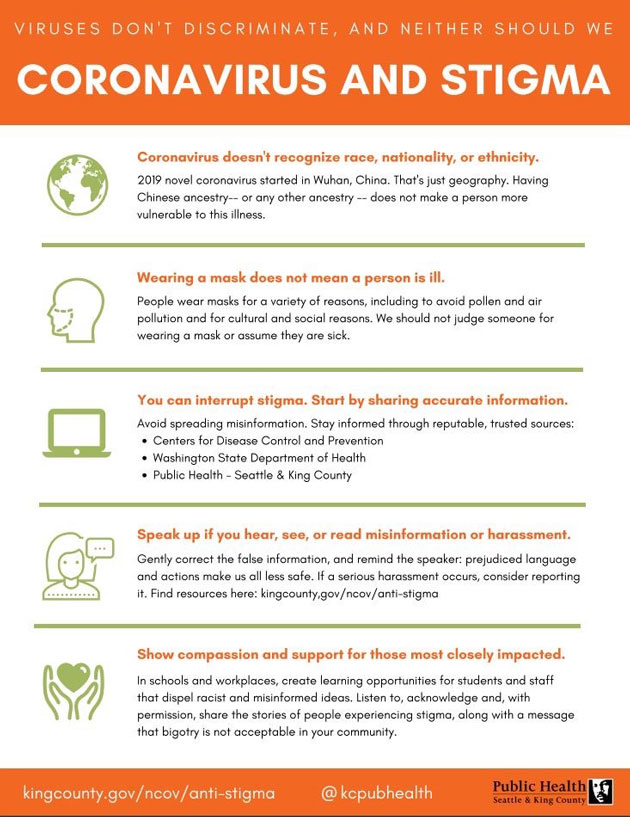 3/30
Every day, the Seattle Fire Department responds to emergencies where the patient is transported to a local hospital with injuries requiring blood. Unfortunately, while the need for blood remains high, local blood donation centers are seeing a drop [...]
3/27
Most people who get sick with COVID-19 will have a mild illness and should recover at home. Care at home can help stop the spread of the virus and help protect people who are at risk of getting seriously ill from COVID-19. Here are a few safety tips [...]
3/25
In response to Governor Jay Inslee's Stay at Home Order, the Seattle Fire Department remains operational but has closed in-person access to the following buildings to the public:  Headquarters (301 2nd Ave. S.) is closed to the public except for [...]
3/25
The Seattle Fire Department has received multiple 9-1-1 calls this year from concerned residents because of chirping carbon monoxide (CO) alarms. While it's important to call 9-1-1 if your CO alarm is sounding continuously without stopping, a [...]
3/20
With greater numbers of people not eating out and cooking meals at home, it's a good time to review and practice cooking safety. Unattended cooking is the main cause of home fires. Please consider taking these precautions before and after using [...]
Here to Serve
The mission of the Seattle Fire Department is to save lives and protect property through emergency medical service, fire and rescue response and fire prevention. We respond immediately when any member of our community needs help with professional, effective and compassionate service.
The Seattle Fire Department: a national leader in responding to and preventing emergencies with a commitment to excellence and teamwork.