Contact Us
Street Address:
Seattle Fire Department
301 2nd Ave S
Seattle, WA 98104

Mailing Address:
Seattle Fire Department
301 2nd Ave S
Seattle, WA 98104
Events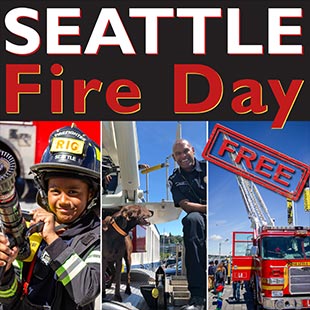 Saturday, Aug. 24, 2019, from 10 a.m. to 1 p.m. at Stan Sayres Memorial Park. Event is free and open to the public.
Learn more...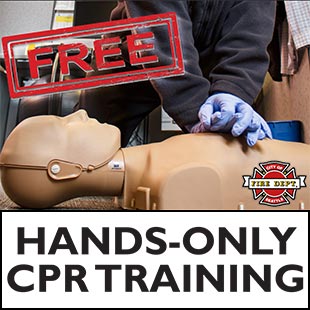 Saturday, Aug. 24, 2019, from 1:30 p.m. to 3 p.m. at NewHolly Branch Library. Event is free and registration is required.
Learn more...
8/20
Summer is winding down, but there is plenty of time for fun and learning this Saturday, Aug. 24 as the Seattle Fire Department hosts its Seattle Fire Day. Join us from 10 a.m.-1 p.m. at the Stan Sayres Memorial Park along Lake Washington. Everyone is [...]
8/19
At 9:42 a.m., our we received multiple 911 calls reporting a dump truck experiencing a catastrophic mechanical failure while traveling westbound, downhill on James St. The truck struck a pedestrian on 2nd Ave., then collided with three vehicles [...]
8/13
SEATTLE – On Aug. 8, 2019, the Seattle Fire Department held a promotional ceremony at our headquarters to appoint three firefighters to new positions. The event was emceed by Fire Chief Scoggins. The following employees were promoted: Lon Warr to [...]
Here to Serve
The mission of the Seattle Fire Department is to save lives and protect property through emergency medical service, fire and rescue response and fire prevention. We respond immediately when any member of our community needs help with professional, effective and compassionate service.
The Seattle Fire Department: a national leader in responding to and preventing emergencies with a commitment to excellence and teamwork.