Contact Us
Street Address:
Seattle Fire Department
301 2nd Ave S
Seattle, WA 98104

Mailing Address:
Seattle Fire Department
301 2nd Ave S
Seattle, WA 98104
6/14
SEATTLE – On June 13 around 3:30 p.m., the Fire Alarm Center received a 911 call reporting a basement fire from a single-story house on the 6700 block of 33rd Ave NW. The first arriving engine company reported flames coming from the basement [...]
6/12
With the stretch of warm weather expected in the coming weeks, here are a few tips for enjoying the heat safely. Have fun, but remember to stay safe! Reduce the chance of outdoor fires around your home and yard: Carelessly discarded cigarettes and [...]
6/12
SEATTLE – Firefighters and police officers responded to the Northgate Mall at the 400 Block of NE Northgate Way for a report of an irritant in the air that was causing coughing and eye irritation. Crews arrived on scene and used the PA System [...]
Issues and Initiatives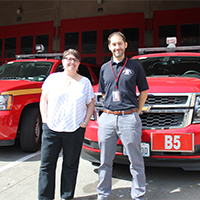 The Low Acuity Alarm Program was designed to address the growing amount of Low Acuity or Non-Emergent responses.

The 2017 Annual Report includes department information and response numbers.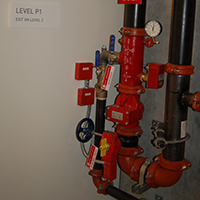 A new process for documenting and tracking buildings' fire and life safety systems was implemented in 2017.
Here to Serve
The mission of the Seattle Fire Department is to save lives and protect property through emergency medical service, fire and rescue response and fire prevention. We respond immediately when any member of our community needs help with professional, effective and compassionate service.
The Seattle Fire Department: a national leader in responding to and preventing emergencies with a commitment to excellence and teamwork.