Welcome to the Seattle Office of Emergency Management's new and improved website!
Welcome to our new website! We have developed a new structure that we feel will be easier to navigate and get you to the information you are looking for quicker. It is based on three concepts:
What if?
In this section you will find our SHIVA (Seattle Hazard Identification and Vulnerability Analysis) which outlines the specific hazards that we face in this part of the world and how the various City plans that outlines our preparedness and response efforts.
What Can I do?
This section will provide you with all the emergency preparedness information we have. From making a family plan to storing water, to making sure your pets are as prepared as your family.
Working Together
This section provides you information for connecting with your neighbors and community.
You will also find a Resource Library with a wide range of information, as well as site for Recovery information. Our goal was to make the site as user friendly as possible. We'd love to get your feedback! email us as SNAP@seattle.gov and let us know what you think.
New Resource available addressing Climate Resiliency
The U.S. Climate Resilience Toolkit is a very dynamic resource designed to assist communities and businesses in reducing their vulnerability to impacts related to climate change. This Toolkit contains a broad range of information that enables the user to research topics, tools, partnerships, and data by geographical area in an interactive format.
Emergency Preparedness and Holiday Giving go "Hand in Hand"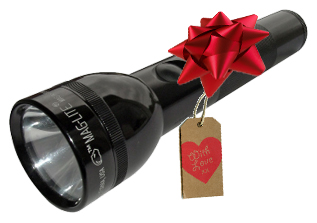 Do you have someone on your holiday gift list that has everything? Rather than another gift card consider giving the gift of safety and preparedness. When you give someone a smoke detector or fire extinguisher, you are telling them that you care about their safety. You can help get a loved one started on preparing a disaster supplies kit by buying them a duffel bag or suitcase on wheels. Then add some of the basics, such as bottled water, their favorite canned food (with a can opener), flashlight and batteries, a battery operated or self-powered (crank) radio and a first aid kit. Although not all the necessities of a good preparedness kit are listed here, it is a good start. You might want to include a brochure on putting together a disaster supplies kit. For a downloadable brochure, visit our "What Can I Do?" page. Sometimes those practical gifts are the best way to tell someone you love them!
Winter is Here!
The recent cold weather has made it clear that winter is here. If you haven't already taken a few simple steps to make sure you and your family are prepared, it is not to late. Take five minutes today to do one simple things. Below are just a few examples.
Check your emergency preparedness kit to make sure that your water and non-perishable food items haven't exceeded their pull dates; the batteries in your flashlight and radio are charged; and the warm clothes you put in for the kids still fit them. What, you don't have a kit? If that is the case, start simple, pull together the five essentials; non-perishable food, water, a light source, warm clothes and sturdy boots. To learn more about putting together a kit go to Prepare Yourself
Make a Plan, this is as easy as talking with your family about what you will do and then practicing to make sure everyone is on the same page.
Stay informed about approaching weather systems and take the necessary precautions to reduce the impact of the weather, such as clearing your outside drains BEFORE the storm hits. You can also sign up for weather updates from the National Weather Service

12/10/2014
With a windstorm predicted for Thursday, is your family ready. Take winter by storm with these tips: • Make sure storm drains are clear of leaves and debris to prevent flooding in your neighborhood. Clear with a rake or broom (only if it's safe). Don't put grass clippings, leaves, or other debris into drains, ditches, […]
11/25/2014
FOR IMMEDIATE RELEASE: 11/25/2014
Seattle closes Emergency Operations Center
SEATTLE (November 25, 2014) – The Seattle Emergency Operations Center and Joint Information Center deactivated at 2:30 p.m. The police department continues to provide support for free speech events city-wide.
Members of the press should contact Seattle Police Department for media inquiries: 206-684-5520.
Most mayoral press conferences are broadcast live to the web by Seattle Channel at www.seattle.gov/mayorlive.
[View City of Seattle News Release]
11/25/2014
This morning's Ferguson Solidarity March and Rally, organized by the Seattle King County NAACP and United Black Clergy, will begin at noon at the Mount Calvary Christian Center which is located at 1412 23rd Ave. The City of Seattle is helping to facilitate a peaceful march. The march is expected to travel toward the Federal […]
11/25/2014
To help facilitate a peaceful march today, Seattle Mayor Ed Murray activated the City of Seattle's Emergency Operations Center (EOC) at 9:30 a.m. on November 25, 2014. The EOC will provide coordination amongst multiple departments during a solidarity march led by local faith leaders. This march is currently expected to start at 11:30 a.m. in […]
11/24/2014
The Seattle Emergency Operations Center and Joint Information Center closed at 8:45 p.m. The police department continues to provide support for free speech events city-wide. Members of the press should contact Seattle Police Department for media inquiries: 206-684-5520.