SBA Disaster Loan Technical Assistance
Update 4/29
The U.S. Small Business Administration will open the application portal for the $28.6 billion Restaurant Revitalization Fund (RRF) on Monday, May 3, 2021, at 9 a.m. PDT. Eligible applicants should register for an account in advance at restaurants.sba.gov starting this Friday, April 30, 2021, at 6 a.m. PDT. Once businesses register for an account they will be able to complete their application by uploading the required documents to the application portal on May 3. Eligible businesses are eligible for up to $5 million in funding per location, not to exceed $10 million total for the applicant and affiliated businesses.
The Shuttered Venue Operators Grant (SVOG) is now open. The American Rescue Plan Act allocated an additional $1.25 billion to SVOG — bringing the program funding to a total of $16.25 billion. Additional changes include applicants can apply for the second round of PPP and SVOG. The SVOG grant will be reduced by the PPP loan amount. PPP applications have been updated to reflect this.

Has your business experienced financial loss and hardship due to the COVID-19 pandemic? If so, the Ready for Business Fund is here to help your business bounce back.
GSBA and Comcast Washington opened Ready for Business Fund – Round 2 to support small businesses impacted by COVID-19. The $2,500 cash grant will be awarded to selected small businesses. The application is open to any small business in Washington State established prior to March 2, 2020.
Priority will be given to small businesses within the communities most impacted by COVID-19, including LGBTQ-, BIPOC-, and women-owned businesses, as well as businesses located in rural areas.
Additionally, awardees will receive wrap-around support services including GSBA membership, technical support, marketing and consulting. This grant does not have to be repaid, and it can be used for any purpose to help the business recover from the economic crisis.
Applications close on April 9 at 4:00 p.m. PDT.
Ma u baahan tahay in lagaa caawiyo dalabka deynta Maamulka Ganacsiga Yaryar (SBA)?
Haddii laguula soo xiriiray qof ballan qaadaya inaad heleysid oggolaanshaha amaahdaada SBA iyadoo lagu beddelayo lacag hormaris ama qof bixiya dulsaar sarreysa oo deyn yar ah, waa inaad tuhuntaa khiyaano. Ma jiraan wax lacag ah oo leyska qaadayo marka la codsanayo deynta SBA.
Xafiiska hormarinta dhaqaalaha (OED) wuxuu siiya caawimaad farsamo oo bilaash ah ganacsiyada sida:
Si wanaagsan u fahan dhaqaalaha kheyraadka oo la heli karo.
Hubi uqalmitaanka.
Codso deynta (SBA) oo buuxi arjiga.
Fadlan ka wac xafiiska hormarinta dhaqaalaha seattle taleefanka (206) 684-8090. Waad weydiisan kartaa turjubaan oo waxaad ku heli kartaa caawimaad luqadda afka ah ee taleefanka.
Markaad soo wacdid fadlan noo sheeg:
Magacaaga.
Taleefankaaga.
Luuqadda aad ugu baahan tahay ingiriisiga.
Kaalmo nooce ah ayaad u baahan tahay.
Hadaad ubaahan tahay caawin luuqadeed, ama mid ka mid ah shaqaalaha labada luqadood ayaa dib kuu soo wacaya, ama waxaan telefoonka ugu yeeraynaa tutarjumaan qof saddexaad ah si aan uga caawino wada hadalka.
Fadlan la soco in dad badani ay noo soo wacayaan caawimaad, sidaa darteed fila waqtiyo sugitaan dheer. Waxa kale oo aad la kulmi kartaa wakhti sugitaan dheer inta aad ku xirmayso turjumaan.
Halkan waxaa ah afar ikhtiyaar oo maalgelin ah oo ka socda SBA si ay kaaga caawiyaan inaad uga gudubto carqaladaynta dhaqaale ee ka dhalatey faafitaanka COVID-19:
SBA Dhaqaalaha Dhaawaca Musiibada deynta
Ganacsiyada iyo faa'iidooyinka aan macaashka lahayn ee ay saameysay COVID-19 waxay xaq u leeyihiin inay dalbadaan deyn raasamaal ah ee dano hooseeya iyadoo loo marayo Maamulka Ganacsiga Yaryar ee federaalka (SBA) barnaamijyada dhaqaalaha dhaawaca musiibada deynta. Deymahan waxay ka caawin karaan ganacsatada yaryar inay daboolaan deynta iyo kharashaadka hawlgalka. Heerka dulsaarku waa 3.75% ganacsiyada yar yar iyo 2.75% kuwa aan macaash doonka ahayn.
Waqtiga kama dambeysta ah ee la codsanayo EIDL waa Sebtember 30, 2020.
Diyaarso macluumaadka soo socda kahor intaadan deyntaas dalban:
Lambarka Aqoonsiga Loo-shaqeeyaha (EIN)
Lambarka Amniga Bulshada (SSN)
Daqliga guud ee Feb 1 2019 - Jan 31 2020
Qiimaha badeecadaha la iibiyay Feb 1 2019 - Jan 31 2020
Tirada Shaqaalaha
Koontada bangiga iyo nambarada socodka
Deynta Barnaamijka Ilaalinta Jeeg Mushaarka (PPP) Deyn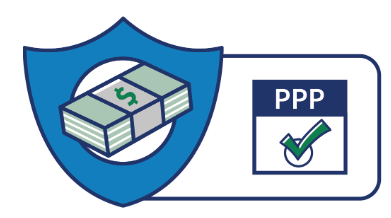 SBA ga barnaamijka ilaalinta jeeg mushaarka ga (PPP) wuxuu siiyaa deyn la aqbali karo ganacsatada yar yar si ay u sii wadaan bixinta lacagta shaqaalahooda inta lagu jiro xiisadda COVID-19. Ganacsatada yar yar ayaa ka dalbadaa ayaga oo u maraya bangiyada maxalliga ah, shuruudaha deynta waa isku mid qof walba. Ganacsiyada yar yar, ururada samafalka, iyo shaqsiyaadka iskood u shaqeysta ama qandaraasle madax banaan, waxay xaq u leeyihiin, haddii ay leeyihiin 500 ama kayar shaqaale. Lacagta amaahda waa la cafiyi doonaa illaa iyo inta:
Deynta waxaa loo isticmaalaa in lagu bixiyo kharashaadka mushaar bixinta, dulsaarka deynta guryaha, ijaarka, iyo kharashaadka adeegsiga muddo siddeed toddobaad ah oo u dhexeeya Febraayo 16 iyo Juun 30, 2020.
75% lacagta deynta waa inay ku socotaa mushaar bixinta.
Heerarka shaqaalaha iyo magdhowga waxaa lagu ilaaliyaa heerar kahor Febraayo 16, 2020.
Qaad tallaabooyinka soo socda si aad u xisaabiso celceliska mushaharka bishii:
1. Xisaabi wadarta guud ee mushaharka sanadaha ka horeeyay COVID-19. Kharashaadka mushaharka waxaa ku jira kharashyada soo socda ee dhammaan shaqaalaha waqtiga buuxa shaqeeyo iyo kuwa shaqeeya waqti dhiman:
Mushaharka, guddiyada, talooyinka ama magdhow la mid ah (waxaa lagu jaray $ 100,000 oo ku saleysan saldhig sanadeed shaqaale kasta);
Bixinta fasaxa, waalidka, qoyska, ama fasax caafimaad;
Gunnada kala goynta ama shaqada ka joojinta;
Lacag bixinnada ayaa looga baahan yahay qodobbada waxtarka daryeelka caafimaadka kooxda oo ay ku jiraan lacagta caymiska;
Bixinta macaashka hawlgabka
Bixinta canshuurta loo shaqeeyaha ee gobolka iyo maxalliga laga bixiyay oo lagu qiimeeyay magdhowga;
Qofka leh milkiile gaar ah ama mushahar qandaraasle madax-bannaan, guddiyada, dakhliga, ama kasbashada saafiga iskaa-u-shaqeyste ah, wuxuu ku saleeyay $ 100,000 aasaaska sanadle ah ee loogu talagalay shaqaale kasta oo loo xisaabiyo inuu yahay mushahar.
2. Ku dar kharashyadan si aad u xisaabiso isugeynta mushaharka sanadka
3. U qaybi 12 si aad u hesho celcelis mushahar bille ah.
Waxa kale oo aad lambarkan ka heli kartaa IRS 941 Foomka Canshuur ee loo-shaqeeyaha 5E. Isugeyn isugeyn ah safka 5E afartii meelood ee hore dhibkii ka hor, oo u qeybi 12 si aad u hesho celcelis mushahar bille ah.
Codsadayaasha sidoo kale waa inay lahaadaan dukumiintiyada soo socda:
Haddii aad leedahay SBA EIDL illaa iyo Janaayo 31 2020, hayso dheelitirka deyntaada
Cashuur celinta Sannadka 2018 ama 2019
Sannadka 2018 ama 2019 Saddex-laablaha canshuurta
Xaqiijinta lahaanshaha ganacsiga ee shahaadada ganacsiga ee sameynta
Diiwaangelinta mushaharka
Maqaallada ururka
Heshiiska Howlgalka (loogu talagalay LLCyada, looma baahna haddii aan la helin)
Sharciyada (shirkadaha), looma baahna haddii aan la helin)
Nidaamka Kala-saaridda Wershadaha Waqooyiga Ameerika (NAICS (https://www.census.gov/eos/www/naics/)
SBA Muujinta Buundada Deynta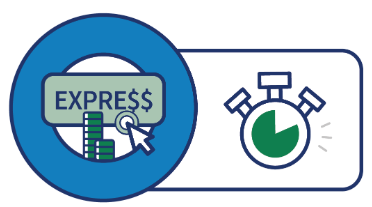 Barnaamijka muujinta buundada deynta wuxuu siinayaa ganacsiyada yar-yar oo hadda xiriir ganacsi la leh deyn bixiye SBA muuqaal si dhakhso leh looga helo illaa $ 25,000. Deyntani waxay isugeyn kartaa farqiga inta ay codsaneyso Daynta Musiibada Dhaawaca Dhaqaale ee tooska ah (EIDL). Haddii ganacsiga yar ay leedahay baahi degdeg ah oo lacag caddaan ah inta ay sugayso go'aan ama sugayso ku-bixinta deynta Dhaawaca Dhaqaalaha, waxaa laga yaabaa inay uqalmaan SBA muujinta musiibada buundada deynta.
Bixinta Deynta SBA ee Jirta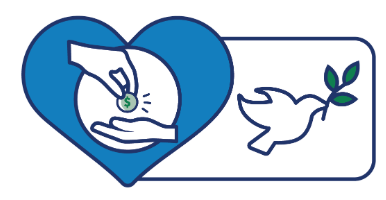 Haddii aad leedahay deyn ganacsi oo jira oo u dhexeysa SBA, barnaamijka nasinta waxay u fidisaa dib-u-dhigis ganacsiyada yar yar maadaama ay ka adkaadeen caqabadaha ay abuurtay COVID-19. Haddii aad horay deyn ugula leedahay SBA, oo hoos timaada barnaamijka Daynta ee SBA, waxay awoodi kartaa inay bixiso maamulaha iyo dulsaarka amaahdaas.