SBA Disaster Loan Technical Assistance
Update 4/29
The U.S. Small Business Administration will open the application portal for the $28.6 billion Restaurant Revitalization Fund (RRF) on Monday, May 3, 2021, at 9 a.m. PDT. Eligible applicants should register for an account in advance at restaurants.sba.gov starting this Friday, April 30, 2021, at 6 a.m. PDT. Once businesses register for an account they will be able to complete their application by uploading the required documents to the application portal on May 3. Eligible businesses are eligible for up to $5 million in funding per location, not to exceed $10 million total for the applicant and affiliated businesses.
The Shuttered Venue Operators Grant (SVOG) is now open. The American Rescue Plan Act allocated an additional $1.25 billion to SVOG — bringing the program funding to a total of $16.25 billion. Additional changes include applicants can apply for the second round of PPP and SVOG. The SVOG grant will be reduced by the PPP loan amount. PPP applications have been updated to reflect this.

Has your business experienced financial loss and hardship due to the COVID-19 pandemic? If so, the Ready for Business Fund is here to help your business bounce back.
GSBA and Comcast Washington opened Ready for Business Fund – Round 2 to support small businesses impacted by COVID-19. The $2,500 cash grant will be awarded to selected small businesses. The application is open to any small business in Washington State established prior to March 2, 2020.
Priority will be given to small businesses within the communities most impacted by COVID-19, including LGBTQ-, BIPOC-, and women-owned businesses, as well as businesses located in rural areas.
Additionally, awardees will receive wrap-around support services including GSBA membership, technical support, marketing and consulting. This grant does not have to be repaid, and it can be used for any purpose to help the business recover from the economic crisis.
Applications close on April 9 at 4:00 p.m. PDT.
申请小型企业管理局 (SBA) 贷款, 需要帮助吗?
如果有人向您承诺,你只要预先支付一点费用便能帮您获得小型企业管理局(SBA)贷款的批准,或有人提供高利率的小企业贷款,你应立即警惕其欺诈意图。申请SBA贷款绝不收取任何费用或手续费。
经济发展办公室(OED)向企业提供免费技术援助,以帮您:
更清楚了解各项财务资源
核对你的资格
申请SBA贷款并完成手续
请致电(206) 684-8090与西雅图经济发展办公室联系。您可以通过电话要求口译员和获得语言帮助。
当您致电时,请告诉我们:
您的姓名
电话号码
用英语说出您需要何种语言翻译
您需要哪些帮助
如果您需要语言帮助,我们的双语工作人员或会稍后回电话给您,又或者我们会通过三方电话马上安排口译员协助对话。
请注意,由于致电寻求帮助的人较多,您可能需要等待一段时间。安排连线口译员也可能要稍等。
以下是 SBA 提供的四个资金方案,以帮助您渡过 COVID-19 疫情造成的经济难关:
SBA 经济受损灾难贷款Economic Injury Disaster Loans (EIDL)

受 COVID-19 影响的企业和非营利组织有资格通过联邦小型企业管理局(SBA)经济受损灾难贷款(EIDL)计划申请低息营运资本贷款。这些贷款可以帮助小企业支付债务和运营费用。小企业的利率为3.75%,非盈利机构为2.75%。
申请 EIDL 的截止日期为2020年9月30日。
在申请前,请准备好以下资料:
雇主识别号 (EIN)
社会安全号码 (SSN)
2019年2月1日至2020年1月31日的总收入
2019 年 2 月 1 日至 2020 年 1 月 31 日的销售成本
员工人数
银行帐户号码和路由编号
SBA工资保障计划贷款 (SBA Paycheck Protection Program (PPP) Loans)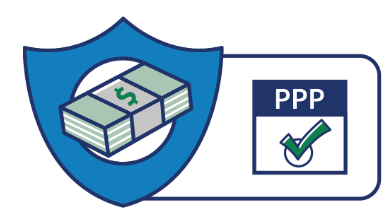 SBA 工资保障计划 (PPP) 向小型企业提供可宽恕贷款,以便他们可以在 COVID-19 危机期间继续向员工支付工资。企业可以通过当地银行申请,贷款条件一视同仁。小型企业、非营利组织、自营业者或独立承包商,如果员工少于 500 人,均有资格申请。只要符合以下条件,贷款可以豁免:
贷款收益用于支付2020年2月16日至6月30日期间为期8周的薪资成本、大部分房贷利息、租金和水电费。
贷款金额的75%必须用于工资。
员工和薪酬水平维持在 2020 年 2 月 16 日之前的水平。
采取以下步骤计算您的平均月薪资发放总额:
1. 计算 COVID-19 疫情之前的年度薪资发放总额。 薪资成本包括支付全职和兼职员工的所有以下成本:
月薪、工资、佣金、小费或类似薪酬(每位雇员按年计算上限为100,000美元);
休假、育婴假、家庭休假、医疗或病假方面的付款;
离职或解雇津贴;
团体保健福利规定(包括保险费)的所需付款;
退休福利;
支付雇主需缴付的州和地方的薪资税;
对于独资经营业主或独立承包商的工资、佣金、收入或自营净收入,每位有薪雇员按年计算上限为100,000美元。
2. 将以上成本加起来得出年度薪资发放总额。
3. 除以 12 后,便是每月平均薪资发放总额。
您也可以从 IRS 941 雇主季度联邦纳税申报表中的第 5E 行获得此总额。将疫情发生前的四个季度的 5E 总计加起来,除以 12,便是每月平均薪资发放总额。
申请人还应准备好以下资料:
如果您有2020 年 1 月 31 日以后获得的SBA EIDL贷款,提供您的贷款余额
2018年或2019年的年度纳税申报表
2018年或2019年的季度纳税申报表
营业执照上的企业所有权确认信息
薪资发放证明文件
公司章程
运营协议(只适用于有限责任公司,否则是不需的)
公司附则(只适用于股份公司,否则是不需的)
北美工业分类系统 (NAICS) 代码 (https://www.census.gov/eos/www/naics/)
SBA快速过渡贷款 (SBA Express Bridge Loans)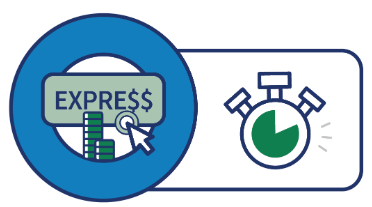 快速过渡贷款试点计划允许目前与 SBA 快速贷款人有业务关系的小型企业迅速获得高达 25,000 美元的款项。这些贷款在申请人等待SBA经济受损灾难贷款(EIDL)审批结果时可作为过渡之用。如果小型企业在等待经济受损灾难贷款结果时急需现金,他们或能获得 SBA 快速过渡贷款。
现有SBA贷款延期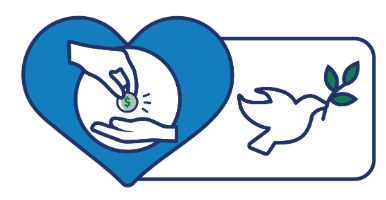 如果您现有通过 SBA 获得的商业贷款,SBA 债务缓解计划(SBA Debt Relief)可为因 COVID-19 陷入困境的小型企业提供缓解。如果您现有 SBA 贷款,SBA 债务减免计划或会支付这些贷款的本金和利息。