Join us Thursday, December 6, 2018 for the Annual Human Rights Day celebration at the Bill & Melinda Gates Foundation Discovery Center (440 5th Ave. N., Seattle).
The event is free and open to the public. Reception begins at 5:30 p.m. The program begins at 6 p.m.
Our panel discussion on Human Rights and Intersectionality will include:
Alisa Bernard, Organization for Prostitution Survivors
Katrina Johnson, Public Defender Association
Monserrat Padilla, Washington Immigrant Solidarity Network
Allan Nyaribo, Olympia Poetry Network, presenting artist
About
The Seattle Human Rights Commission was established in 1963 to advocate for justice and equal opportunity, to advise the City of Seattle on human rights issues and to collaborate with public and private sectors in order to educate them on methods to prevent and eliminate discrimination city-wide.
Calendar
Who We Are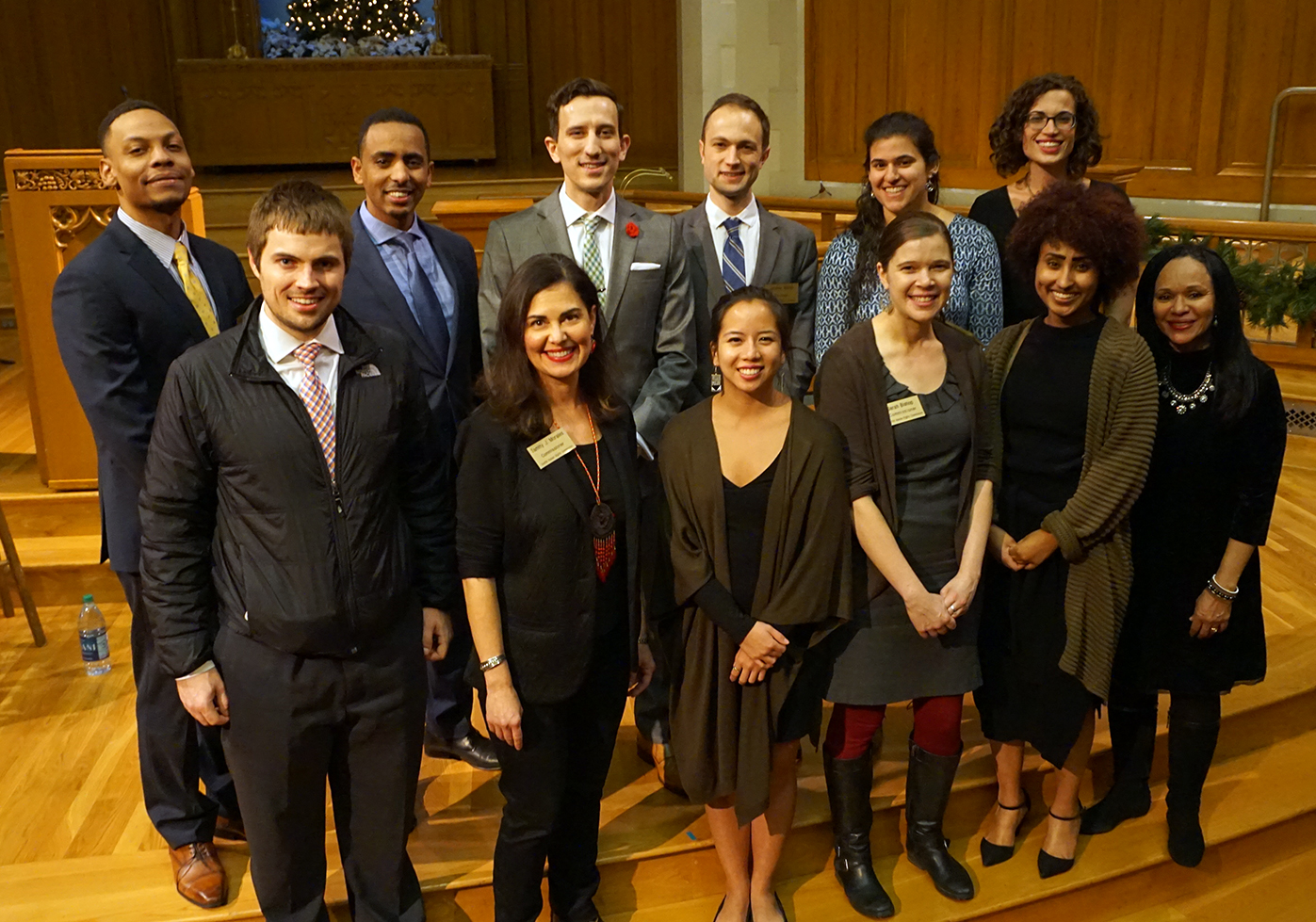 The Seattle Human Rights Commission consists of 16 representative residents of Seattle appointed to serve in an advisory capacity to the Mayor, City Council, Seattle Office for Civil Rights, and other Seattle City departments in matters affecting human rights. Seven commissioners are appointed by the Mayor and seven appointments are made by the City Council. The Commission appoints the 15th member. Commissioners are appointed to a two year term of office and serve without pay. A 16th member joins the Commission each year through Get Engaged, a leadership development program for 18-29 year olds.
---
Recent Commission Statements
Meet Our Commissioners