Seattle Center Arena
The City of Seattle and Oak View Group (OVG) negotiated a Memorandum of Understanding (MOU) to redevelop KeyArena into a world-class arena, ready for professional hockey, basketball, and music. This project includes a new entry atrium, below grade expansion for additional seating and circulation, a below grade loading dock, vehicular tunnel and parking for up to 400 vehicles to be provided below grade.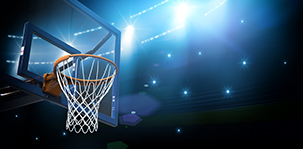 A team of more than 30 City employees and external attorneys, financial experts, and arena experts negotiated an MOU with Oak View Group to redevelop the Seattle Center Arena. Learn more here.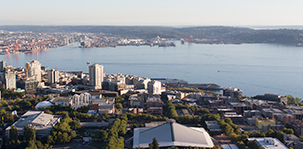 In January, 2017 the City of Seattle issued an RFP for the redevelopment of KeyArena into a world class sports and entertainment facility. Review the history of the RFP process here.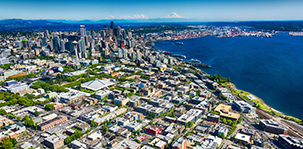 Do you want to find out how you can be involved in the redevelopment of the Seattle Center Arena? Learn more here.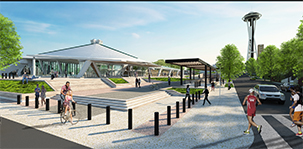 Oak View Group was selected as the preferred partner to redevelop KeyArena. The company's leadership has more than 30 years experience building and maintaining sports and entertainment facilities around the world. Learn more and connect with them here.