Seattle City Hall, 600 4th Avenue 2nd Floor, Seattle, WA98124
Welcome to SPAB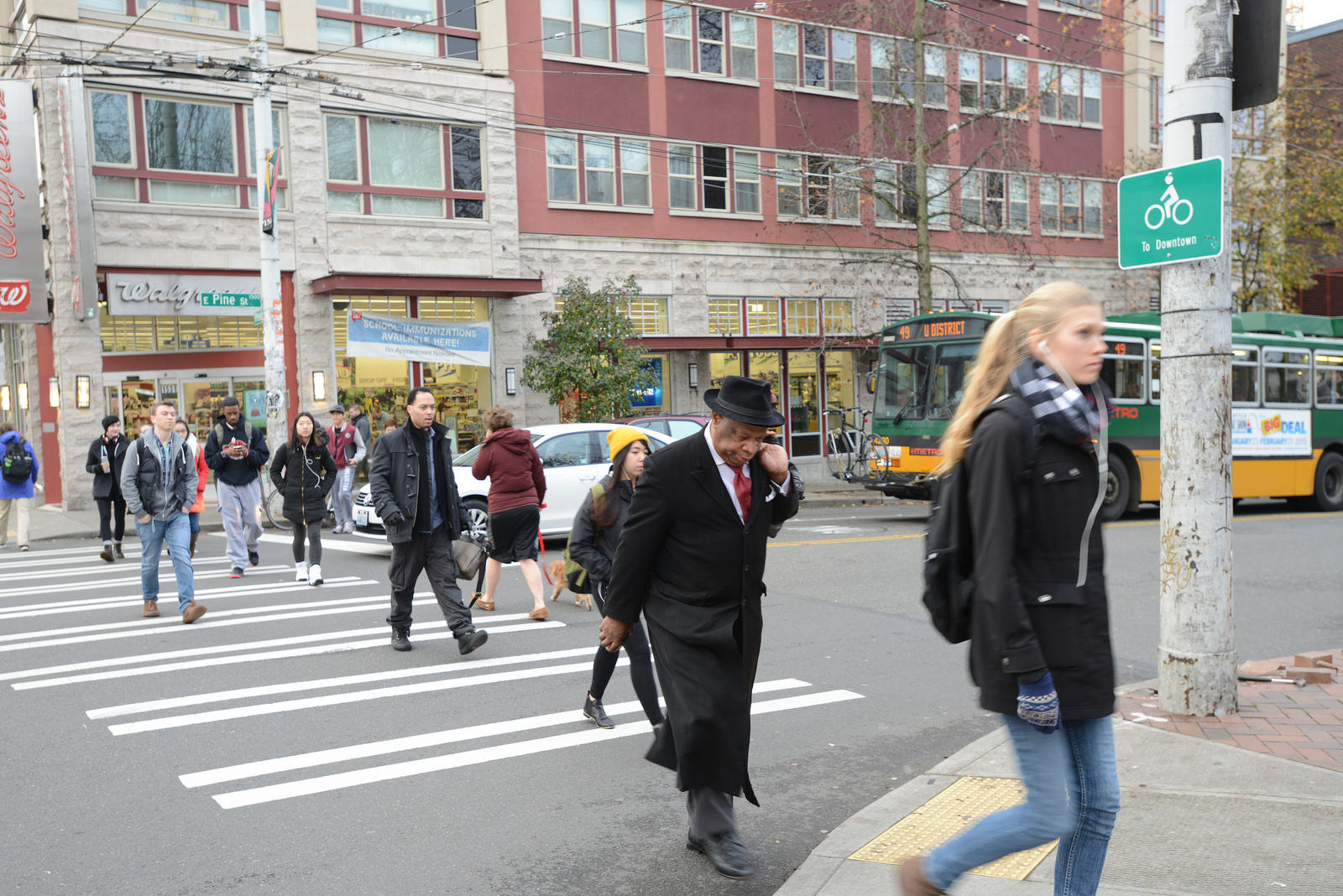 Founded by a temporary resolution in 1993, the Pedestrian Advisory Board was made permanent bySeattle City Council Resolution 29532 in 1997. The Board is composed of 11 regular members - six appointed by the Mayor and five appointed by the Council. The Get Engaged: City Boards and Commissions program created an additional spot in the board specifically for a young adult (18-29) member.
The Board has been chartered with four tasks:
Advise the Mayor, City Council and all departments and offices of the City on matters related to pedestrians: including the impact which actions by the City may have upon the pedestrian environment;
Contribute to all aspects of the City's planning and project development processes insofar as they may relate to pedestrian safety and access;
Promote improved pedestrian safety and access by evaluating and recommending changes in City design guidelines and policies;
Prepare an annual report on the status of its work program and achievement of its goals to the Mayor and City Council.
The Pedestrian Advisory Board also tracks implementation of the Seattle Pedestrian Master Plan. The PMP Technical Update was adopted by the Mayor and City Council in 2017.

Board meetings are on the second Wednesday of each month from 6:00 to 8:00 p.m. in New City Hall on 5th Avenue between James and Cherry, Room L-280, Second Level. The public is welcome to attend.

For more information, please contact the board liaison at DOT_PedBoard@seattle.gov.