Latest News

9/3/2015
Today Mayor Ed Murray issued the following statement after the Seattle Design Commission voted to recommend approval of the proposed arena in SODO: "The City of Seattle continues to do its part and we are one step closer to having an arena that is ready to host NBA basketball and NHL hockey. Seattle has the […]
9/1/2015
Today Mayor Ed Murray and Councilmember Mike O'Brien introduced legislation that will create 6,000 units of affordable housing throughout Seattle. The proposal comes from the Mayor and City Council's 28-member Housing Affordability and Livability Agenda (HALA) advisory committee, and has been hailed as a "Grand Bargain" between affordable housing advocates and real estate developers. "Seattle […]
8/31/2015
Today Mayor Ed Murray and Councilmember Tom Rasmussen introduced a resolution outlining the City of Seattle's priorities and principles as the Washington State Department of Transportation (WSDOT) moves forward to finish design and begin construction on the West Side of the SR 520 bridge replacement project. The resolution incorporates years of feedback and engagement from the local community and stakeholders, and represents a unified policy position from the City on the major design elements of the project.
8/28/2015
On Thursday evening, representatives from the Mayor's Office, the Office of Economic Development, the Office for Civil Rights, and the City Attorney's Office met with business owners from all eleven hookah lounges operating in Seattle to discuss how to bring their businesses into compliance with the law.
Current Issues & Initiatives
Housing Affordability and Livability

Mayor Murray and members of City Council called together leaders in our community to help develop a bold agenda for increasing the affordability and availability of housing in our city by convening a Housing Affordability and Livability Advisory Committee. After months of deliberation, they reached consensus and published a report with 65 recommendations to consider.
2015-16 Budget

An overview of Mayor Murray's 2015-16 budget highlights, including work on public safety, homelessness, and labor standards..
Broadband Initiative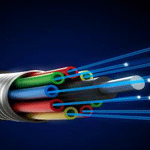 Internet access is the infrastructure challenge of the early 21st century. The City must continue to explore all options that would increase the availability of competitive, affordable gigabit broadband internet access.
Seattle Preschool Program

Mayor Murray's Seattle Preschool Program ballot measure proposing the following: a four-year, $58 million levy to fund a demonstration phase of the Seattle Preschool Program that will build toward serving 2,000 children in 100 classrooms by 2018.