Latest News

2/26/2015
"High-quality, high-speed Internet is essential to an open society and I thank the FCC for allowing municipalities to make local choices about how to increase competition for high-speed Internet that is appropriate for their cities."
2/25/2015
Today, we are posting a timeline for the arena permit process which illustrates the major milestones before a final decision is made by the City. "Last month, I asked City departments to provide more insight into the permit process for the proposed arena in Sodo," said Seattle Mayor Ed Murray. "This is a complex process […]
2/25/2015
Today, Mayor Murray nominated Harold Scoggins as the next Chief of the Seattle Fire Department.
2/24/2015
City Council unanimously approved a resolution on Monday to provide a framework for dealing with current and future technologies that impact privacy. This is a major step with the adoption of six privacy principles guiding the actions the City will take when collecting and using information from the public. The Council also established an August 2015 reporting deadline […]
Current Issues & Initiatives
Housing Affordability and Livability

Mayor Murray and members of City Council have called together leaders in our community to help develop a bold agenda for increasing the affordability and availability of housing in our city by convening a Housing Affordability and Livability Advisory Committee
2015-16 Budget

An overview of Mayor Murray's 2015-16 budget highlights, including work on public safety, homelessness, and labor standards..
Broadband Initiative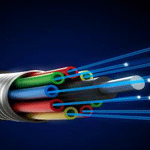 Internet access is the infrastructure challenge of the early 21st century. The City must continue to explore all options that would increase the availability of competitive, affordable gigabit broadband internet access.
Seattle Preschool Program

Mayor Murray's Seattle Preschool Program ballot measure proposing the following: a four-year, $58 million levy to fund a demonstration phase of the Seattle Preschool Program that will build toward serving 2,000 children in 100 classrooms by 2018.