Latest News

10/1/2014
Mayor Murray finished up his trip to Ireland yesterday after spending time there advocating for marriage equality in advance of Ireland's national vote on same-sex civil marriage, celebrating the Sister City relationship between Galway and Seattle, and speaking to the American Chamber of Commerce about well-established business connections between Seattle and Ireland.
9/30/2014
Mayor Murray released the following statement today regarding a recent report about SPD's Education and Training Section...
9/24/2014
In his first trip overseas as the Mayor of Seattle, Ed Murray is traveling today to Ireland. He will speak on marriage equality in advance of Ireland's national vote on same-sex civil marriage, as well as support continued strong business ties between the two nations.
9/23/2014
Mayor Ed Murray and members of the City Council today launched an effort to develop new policies to encourage more affordable housing in Seattle. "Now that we've successfully increased Seattle's minimum wage, housing affordability is the next major policy area we must tackle to close the income inequality gap, and we must act with as […]
9/22/2014
Seattle Mayor Ed Murray today presented to the City Council his proposed budget for 2015-16 that brings more transparency, more innovation, better organization and better performance to City government. Murray outlined several major reform proposals, beginning with key reforms to the City's budgeting process itself. "We will move toward a performance-based budgeting system and begin paying for outcomes," said […]
9/17/2014
Mayor Ed Murray today proposed new, innovative and expanded services to support the success and integration of immigrants and refugees new to Seattle. The efforts, coordinated through the Office of Immigrant and Refugee Affairs, will improve English language education and job training, encourage eligible permanent residents to pursue U.S. citizenship, and improve engagement of immigrants […]
Current Issues & Initiatives
Parks Superintendent Search

The City of Seattle is conducting a national search to find an experienced, well-respected, and accountable executive to effectively lead Seattle's Department of Parks and Recreation.
2015-16 Proposed Budget

At 2 p.m. on Monday, September 22nd in Council Chambers, Mayor Ed Murray will present his proposed 2015-16 budget to City Council.
Duwamish River Opportunity Fund

The Duwamish has been a vital part of Seattle for more than 100 years and we are committed to making sure it continues to be for the next 100 years.
Broadband Initiative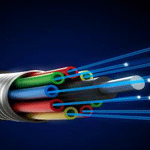 Internet access is the infrastructure challenge of the early 21st century. The City must continue to explore all options that would increase the availability of competitive, affordable gigabit broadband internet access.
Seattle Preschool Program

Mayor Murray's Seattle Preschool Program ballot measure proposing the following: a four-year, $58 million levy to fund a demonstration phase of the Seattle Preschool Program that will build toward serving 2,000 children in 100 classrooms by 2018.
Seattle Parks Legacy Funding Proposal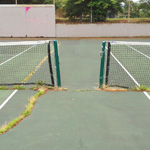 Mayor Murray's Seattle Parks Legacy Funding ballot measure proposes a new sustainable funding source to repair, maintain and restore basic services at the City's parks, community centers and regional attractions such as the Woodland Park Zoo and Seattle Aquarium.
Metro funding proposal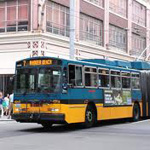 To preserve Metro bus service in the City of Seattle and along key inter-city routes, Mayor Murray is proposing a transit funding plan, expected on the November 2014 ballot.