Latest News

3/4/2015
Today, Mayor Murray joined neighborhood business district leaders and local business owners in Seattle's Othello business district to announce a $1.8 million investment in 21 neighborhoods as part of the Only in Seattle initiative.
3/3/2015
The City of Seattle has received a City Hall AmeriCorps VISTA Program grant from Cities of Service, a national organization that provides technical assistance, programmatic support, planning resources and funding opportunities to coalition member cities.
3/3/2015
Today, Mayor Ed Murray transmitted his plan to implement the voter-approved Seattle Preschool Program to the city council.
3/2/2015
Seattle Mayor Ed Murray issued the following statement on the Senate's passage of a transportation package today:  "I am pleased that the Senate has taken an important step forward in making a new transportation package a reality. "The inclusion of funding for the Westside of SR-520 is good news for Seattle. I am pleased by […]
Current Issues & Initiatives
Housing Affordability and Livability

Mayor Murray and members of City Council have called together leaders in our community to help develop a bold agenda for increasing the affordability and availability of housing in our city by convening a Housing Affordability and Livability Advisory Committee
2015-16 Budget

An overview of Mayor Murray's 2015-16 budget highlights, including work on public safety, homelessness, and labor standards..
Broadband Initiative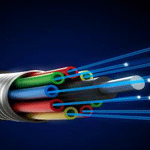 Internet access is the infrastructure challenge of the early 21st century. The City must continue to explore all options that would increase the availability of competitive, affordable gigabit broadband internet access.
Seattle Preschool Program

Mayor Murray's Seattle Preschool Program ballot measure proposing the following: a four-year, $58 million levy to fund a demonstration phase of the Seattle Preschool Program that will build toward serving 2,000 children in 100 classrooms by 2018.