Latest News

3/28/2015
Seattle Mayor Ed Murray today announced his decision to prohibit the use of City funds for travel by all City employees on City business to the State of Indiana after the passage of S.B. 101.
3/26/2015
Mayor Murray today directed the Housing Affordability and Livability Advisory Committee to meet his new goal for both income-restricted affordable and market-rate units to be created over the coming decade.
3/25/2015
Every residential customer of Seattle City Light can now get a free, energy efficient LED light bulb through the utility's Operation LED campaign. Mayor Murray kickstarted the campaign in the Chinatown International District today, handing out bulbs at Uwajimaya and Legacy House.
3/25/2015
The City of Seattle is seeking applications for community-based projects that enhance the quality of life in Seattle neighborhoods along the Duwamish River
Current Issues & Initiatives
Housing Affordability and Livability

Mayor Murray and members of City Council have called together leaders in our community to help develop a bold agenda for increasing the affordability and availability of housing in our city by convening a Housing Affordability and Livability Advisory Committee
2015-16 Budget

An overview of Mayor Murray's 2015-16 budget highlights, including work on public safety, homelessness, and labor standards..
Broadband Initiative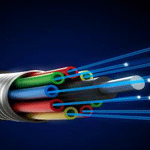 Internet access is the infrastructure challenge of the early 21st century. The City must continue to explore all options that would increase the availability of competitive, affordable gigabit broadband internet access.
Seattle Preschool Program

Mayor Murray's Seattle Preschool Program ballot measure proposing the following: a four-year, $58 million levy to fund a demonstration phase of the Seattle Preschool Program that will build toward serving 2,000 children in 100 classrooms by 2018.