Latest News

7/27/2015
The City of Seattle is awarding $467,562 in matching funds to support neighborhood-initiated projects across Seattle. Twenty-eight community groups received awards from the Neighborhood Matching Fund for a variety of events, cultural festivals and projects. "These projects are the result of neighbors working together to better their community," said Mayor Ed Murray. "The entire city […]
7/23/2015
"Today's sentencing of Christopher Monfort ends a horrifying chapter in the history of Seattle and its Police Department. I pray Officer Timothy Brenton's family and loved ones can find some solace now that the sentencing phase has ended."
7/23/2015
"On behalf of the entire city, I want to express my deepest sympathies to Donnie's family, friends and the community."
7/21/2015
Today, Mayor Ed Murray announced the appointment of James R. Theofelis as the Special Advisor on Homelessness and Jeffrey Sakuma as Health Integration Strategic Advisor. James and Jeffrey will officially begin August 12, 2015. These two newly created positions will be housed in the Human Services Department.
Current Issues & Initiatives
Housing Affordability and Livability

Mayor Murray and members of City Council called together leaders in our community to help develop a bold agenda for increasing the affordability and availability of housing in our city by convening a Housing Affordability and Livability Advisory Committee. After months of deliberation, they reached consensus and published a report with 65 recommendations to consider.
2015-16 Budget

An overview of Mayor Murray's 2015-16 budget highlights, including work on public safety, homelessness, and labor standards..
Broadband Initiative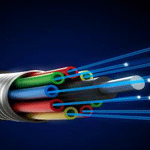 Internet access is the infrastructure challenge of the early 21st century. The City must continue to explore all options that would increase the availability of competitive, affordable gigabit broadband internet access.
Seattle Preschool Program

Mayor Murray's Seattle Preschool Program ballot measure proposing the following: a four-year, $58 million levy to fund a demonstration phase of the Seattle Preschool Program that will build toward serving 2,000 children in 100 classrooms by 2018.