600 4th Ave, Seattle, WA 7th Floor, Seattle, WA98104
Latest News

11/24/2015
Seattle Mayor Ed Murray today issued the following statement after the Federal Monitor Merrick Bobb found the Seattle Police Department's Force Review Board to be in initial compliance with the court-ordered agreement with the U.S. Department of Justice: "The federal monitor recognizes a renewed culture of accountability at the Seattle Police Department. We continue to […]
11/24/2015
Today, Mayor Ed Murray, along with Councilmembers Tim Burgess, Jean Godden, and Sally Bagshaw, introduced legislation to formally designate the Seattle P-I Globe a Seattle landmark. City Council's approval of this ordinance will complete the process that began in 2012 "The P-I Globe is one of our city's prominent icons, a visible reminder of Seattle's […]
11/23/2015
Today Mayor Ed Murray issued the following statement after the Seattle City Council approved the City's 2016 budget: "Today marks the culmination of months of hard work by the Council, the City Budget Office and staff across the City. Thanks to all who contributed to this critical effort, especially to the Council, which continues to balance […]
11/19/2015
Mayor Ed Murray submitted legislation to the City Council this week to invest an additional $1 million in land acquisition near transit hubs for affordable housing in Seattle. The Regional Equitable Development Initiative (REDI) fund creates a regional pool of resources that will be used to secure land near existing or planned high-capacity transit.
Current Issues & Initiatives
Housing Affordability and Livability

Mayor Murray and members of City Council called together leaders in our community to help develop a bold agenda for increasing the affordability and availability of housing in our city by convening a Housing Affordability and Livability Advisory Committee. After months of deliberation, they reached consensus and published a report with 65 recommendations to consider.
2016 Budget

An overview of Mayor Murray's 2016 budget highlights, including work on public safety, homelessness, and labor standards.
Broadband Initiative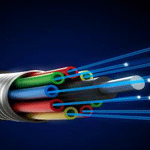 Internet access is the infrastructure challenge of the early 21st century. The City must continue to explore all options that would increase the availability of competitive, affordable gigabit broadband internet access.
Seattle Preschool Program

The Seattle Preschool Program is a big investment in our city's future. Thanks to Seattle voters, we have our best chance to close the opportunity gap - to ensure all children are ready to learn when they enter K-12 - regardless of race, gender or economic status.