Latest News

5/29/2015
Today Mayor Ed Murray named Brian Surratt director of Seattle's Office of Economic Development (OED). Surratt will replace Steve Johnson, who is stepping down after leading the department for the past six years. "Brian has demonstrated strong leadership in support of Seattle's workers and businesses," said Murray. "He is a trusted advisor, and his contributions […]
5/29/2015
Mayor Ed Murray today named Dylan Orr as director of the new Office of Labor Standards (OLS), which oversees implementation of the city's historic minimum wage law. Orr served for over five years at the U.S. Department of Labor (DOL), including two years as chief of staff for the Office of Disability Employment Policy (ODEP), […]
5/26/2015
Mayor Ed Murray today unveiled new legislation for the marijuana industry. The proposal addresses the rise of the unregulated medical marijuana dispensaries and creates a path for dispensaries to join the fully licensed and legal marketplace. "We're strengthening the recreational marijuana market and creating safer, more consistent access for those who rely on medicinal products," […]
5/23/2015
Mayor Ed Murray issued the following statement after Ireland became the first nation in the world to recognize marriage equality by popular vote: "Congratulations to the people of Ireland. When I visited Ireland last year, I could feel an incredible energy behind the marriage equality movement. To my friends, Irish Senators David Norris and Katherine […]
Current Issues & Initiatives
Housing Affordability and Livability

Mayor Murray and members of City Council have called together leaders in our community to help develop a bold agenda for increasing the affordability and availability of housing in our city by convening a Housing Affordability and Livability Advisory Committee
2015-16 Budget

An overview of Mayor Murray's 2015-16 budget highlights, including work on public safety, homelessness, and labor standards..
Broadband Initiative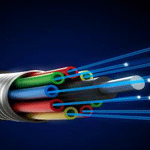 Internet access is the infrastructure challenge of the early 21st century. The City must continue to explore all options that would increase the availability of competitive, affordable gigabit broadband internet access.
Seattle Preschool Program

Mayor Murray's Seattle Preschool Program ballot measure proposing the following: a four-year, $58 million levy to fund a demonstration phase of the Seattle Preschool Program that will build toward serving 2,000 children in 100 classrooms by 2018.