Latest News

7/6/2015
Today Mayor Ed Murray announced the providers and locations for the first classrooms of the new Seattle Preschool Program. Beginning in September, the program will serve about 230 students in neighborhoods across the city.
7/2/2015
Mayor Murray issued the following statement after a King County judge sentenced Jesse Fleming, under Washington's hate-crime statute, for assaulting a Seattle cab driver in December of 2014.
6/30/2015
Mayor Ed Murray released the following statement about today's Federal Court hearing regarding the Consent Decree: "Today Judge Robart affirmed that the Seattle Police Department, under the leadership of Chief O'Toole, is making significant progress on police reform, rebuilding community trust and becoming a national model for urban policing. "The direction today from Judge Robart […]
6/30/2015
Mayor Ed Murray today transmitted legislation recommending 22 recipients of the City's 2015 Technology Matching Fund for projects that will assist more than 14,900 residents in need and help to further the City's digital equity goals. Once approved by the Seattle City Council, a total of $470,000 will be distributed to community organizations throughout the […]
Current Issues & Initiatives
Housing Affordability and Livability

Mayor Murray and members of City Council have called together leaders in our community to help develop a bold agenda for increasing the affordability and availability of housing in our city by convening a Housing Affordability and Livability Advisory Committee
2015-16 Budget

An overview of Mayor Murray's 2015-16 budget highlights, including work on public safety, homelessness, and labor standards..
Broadband Initiative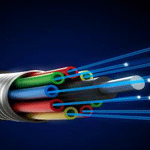 Internet access is the infrastructure challenge of the early 21st century. The City must continue to explore all options that would increase the availability of competitive, affordable gigabit broadband internet access.
Seattle Preschool Program

Mayor Murray's Seattle Preschool Program ballot measure proposing the following: a four-year, $58 million levy to fund a demonstration phase of the Seattle Preschool Program that will build toward serving 2,000 children in 100 classrooms by 2018.