Latest News

5/1/2015
Seattle Mayor Ed Murray today issued the following statement: "Peaceful May Day demonstrators exercising their civil rights may contribute to traffic delays this afternoon. Downtown Seattle remains open for business. The City of Seattle is prepared to protect the safety of all people who work, live, visit or march downtown. "At this time, based on […]
5/1/2015
Nominations are now being accepted for the 2015 Mayor's Arts Awards via an online form available at www.seattle.gov/arts. The awards recognize the accomplishments of artists, arts and cultural organizations and community members committed to enriching their communities through the arts.
4/30/2015
Today, Mayor Murray announced plans to create the Seattle Votes campaign, a comprehensive effort to significantly increase civic engagement among immigrants, refugees and communities of color in Seattle. The public education campaign aims to engage key communities in the political process through voter registration, voter participation and advocacy.
4/29/2015
Mayor Murray is looking for two new members to serve on the Landmark Preservation Board in the At-Large position and the Architect position.
Current Issues & Initiatives
Housing Affordability and Livability

Mayor Murray and members of City Council have called together leaders in our community to help develop a bold agenda for increasing the affordability and availability of housing in our city by convening a Housing Affordability and Livability Advisory Committee
2015-16 Budget

An overview of Mayor Murray's 2015-16 budget highlights, including work on public safety, homelessness, and labor standards..
Broadband Initiative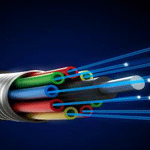 Internet access is the infrastructure challenge of the early 21st century. The City must continue to explore all options that would increase the availability of competitive, affordable gigabit broadband internet access.
Seattle Preschool Program

Mayor Murray's Seattle Preschool Program ballot measure proposing the following: a four-year, $58 million levy to fund a demonstration phase of the Seattle Preschool Program that will build toward serving 2,000 children in 100 classrooms by 2018.