Latest News

4/17/2015
Today, Mayor Murray announced plans to partner with the Downtown Emergency Service Center (DESC) to fund operations of a new 100 bed shelter in a City of Seattle-owned property.
4/17/2015
Mayor Murray announced today that the City is launching a Civic Poet program to celebrate Seattle's rich literary community, while investing in the future of literary arts through community engagement. Applications to be the 2015 Civic Poet will be accepted April 16 – May 28.
4/16/2015
City of Seattle's Human Services Department (HSD) announced today a total of $620,000 in funding for rapid rehousing services for non-chronically homeless single adults to ensure that these instances of homelessness are rare, brief and occur only one time.
4/16/2015
Following the publication of policy recommendations from the Task Force on New Americans earlier this week, Seattle Mayor Ed Murray issued the following statement...
Current Issues & Initiatives
Housing Affordability and Livability

Mayor Murray and members of City Council have called together leaders in our community to help develop a bold agenda for increasing the affordability and availability of housing in our city by convening a Housing Affordability and Livability Advisory Committee
2015-16 Budget

An overview of Mayor Murray's 2015-16 budget highlights, including work on public safety, homelessness, and labor standards..
Broadband Initiative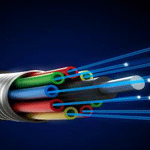 Internet access is the infrastructure challenge of the early 21st century. The City must continue to explore all options that would increase the availability of competitive, affordable gigabit broadband internet access.
Seattle Preschool Program

Mayor Murray's Seattle Preschool Program ballot measure proposing the following: a four-year, $58 million levy to fund a demonstration phase of the Seattle Preschool Program that will build toward serving 2,000 children in 100 classrooms by 2018.