Latest News

3/30/2015
"My thanks to the City Council for their action today on my proposed authorized encampment legislation. This legislation will help provide a minimum level of safety and stability for hundreds of people currently without a home."
3/30/2015
Mayor Murray today unveiled a new free Wi-Fi service at Seattle Center. The service, which serves tens of thousands of people simultaneously, was developed in partnership with Microsoft.
3/28/2015
Seattle Mayor Ed Murray today announced his decision to prohibit the use of City funds for travel by all City employees on City business to the State of Indiana after the passage of S.B. 101.
3/26/2015
Mayor Murray today directed the Housing Affordability and Livability Advisory Committee to meet his new goal for both income-restricted affordable and market-rate units to be created over the coming decade.
Current Issues & Initiatives
Housing Affordability and Livability

Mayor Murray and members of City Council have called together leaders in our community to help develop a bold agenda for increasing the affordability and availability of housing in our city by convening a Housing Affordability and Livability Advisory Committee
2015-16 Budget

An overview of Mayor Murray's 2015-16 budget highlights, including work on public safety, homelessness, and labor standards..
Broadband Initiative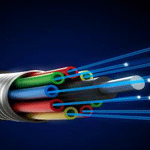 Internet access is the infrastructure challenge of the early 21st century. The City must continue to explore all options that would increase the availability of competitive, affordable gigabit broadband internet access.
Seattle Preschool Program

Mayor Murray's Seattle Preschool Program ballot measure proposing the following: a four-year, $58 million levy to fund a demonstration phase of the Seattle Preschool Program that will build toward serving 2,000 children in 100 classrooms by 2018.