600 4th Ave, Seattle, WA 7th Floor, Seattle, WA98104
Latest News

10/13/2015
Seattle Mayor Ed Murray issued the following statement after the Board of Regents of the University of Washington announced that Ana Mari Cauce will be the university's next president:
10/13/2015
Following the recent burglary of the NE Seattle Tool Library in Wedgwood, the City of Seattle has pledged $5,000 to help the organization rebuild its inventory. It is estimated that $10,000 in power tools was stolen sometime this past weekend.
10/12/2015
The City of Seattle is implementing its groundbreaking Privacy Initiative by distributing a toolkit to City departments on how to incorporate these principles into daily operations.
10/8/2015
Today Mayor Ed Murray, Seattle Public Schools, the Seattle Department of Transportation (SDOT), and community partners unveiled Seattle's inaugural Safe Routes to School Action Plan.
Current Issues & Initiatives
Housing Affordability and Livability

Mayor Murray and members of City Council called together leaders in our community to help develop a bold agenda for increasing the affordability and availability of housing in our city by convening a Housing Affordability and Livability Advisory Committee. After months of deliberation, they reached consensus and published a report with 65 recommendations to consider.
2016 Budget

An overview of Mayor Murray's 2016 budget highlights, including work on public safety, homelessness, and labor standards.
Broadband Initiative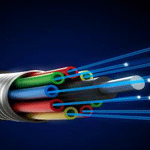 Internet access is the infrastructure challenge of the early 21st century. The City must continue to explore all options that would increase the availability of competitive, affordable gigabit broadband internet access.
Seattle Preschool Program

Mayor Murray's Seattle Preschool Program ballot measure proposing the following: a four-year, $58 million levy to fund a demonstration phase of the Seattle Preschool Program that will build toward serving 2,000 children in 100 classrooms by 2018.