Latest News

4/27/2015
Mayor Ed Murray today issued the following statement after the Seattle City Council appointed John Okamoto to fill the vacancy created by the resignation of Sally Clark...
4/22/2015
The city's new food waste composting program, launched in January, is way ahead of schedule and is on track by year's end to recycle about 19,000 additional tons of organic material — the equivalent of 380 rail cars — that otherwise would go to a landfill, Mayor Ed Murray announced today. Because of the program's success to date, the mayor said he is suspending the fines that were to have taken effect July 1, and ordering a continued focus on customer education.
4/22/2015
Today, Mayor Ed Murray launched Seattle's Equity & Environment Initiative (EEI), a partnership of the city, the community and several private foundations to deepen Seattle's commitment to race and social justice in environmental work. The effort will create new opportunities for those most affected by environmental injustices to lead on the solutions.
4/20/2015
Monica Liang-Aguirre has been named the Early Learning Director for the City of Seattle's Department of Education and Early Learning. Liang-Aguirre will oversee the City's investments in early childhood education, including the launch of the Seattle Preschool Program.
Current Issues & Initiatives
Housing Affordability and Livability

Mayor Murray and members of City Council have called together leaders in our community to help develop a bold agenda for increasing the affordability and availability of housing in our city by convening a Housing Affordability and Livability Advisory Committee
2015-16 Budget

An overview of Mayor Murray's 2015-16 budget highlights, including work on public safety, homelessness, and labor standards..
Broadband Initiative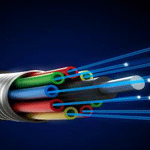 Internet access is the infrastructure challenge of the early 21st century. The City must continue to explore all options that would increase the availability of competitive, affordable gigabit broadband internet access.
Seattle Preschool Program

Mayor Murray's Seattle Preschool Program ballot measure proposing the following: a four-year, $58 million levy to fund a demonstration phase of the Seattle Preschool Program that will build toward serving 2,000 children in 100 classrooms by 2018.