Latest News

10/30/2014
Governor Jay Inslee, King County Executive Dow Constantine, and Mayor Ed Murray joined the Washington Restaurant Association and restaurant entrepreneurs today in Capitol Hill to announce the launch of Restaurant Success, a new initiative to provide better service and support for prospective restaurateurs.
10/29/2014
Mayor Ed Murray and King County Executive Dow Constantine today convened a leadership summit of 75 public health and safety experts to share data on injuries and death related to firearm use, and to develop data-driven strategies and actions that can prevent future firearm-related violence.
10/24/2014
Mayor Murray thanked Office of the Waterfront Director Jared Smith for his leadership on the waterfront redesign after Smith officially tendered his resignation today.
10/24/2014
Mayor Murray recognized National Food Day this morning by visiting Tiny Tots Development Center, an Early Childhood Education and Assistance Program that benefits from the Farm to Table food access program as a result of a City of Seattle partnership with King County.
10/20/2014
Mayor Murray is seeking three candidates for the Housing Levy Oversight Committee
10/17/2014
Mayor Murray today announced the members of his Emergency Task Force on Unsheltered Homelessness. Murray has tasked the group, chaired by Deputy Mayor Hyeok Kim, with making recommendations by Dec. 15 to help the growing number of people who are living on the streets to find shelter during the coming winter.
Current Issues & Initiatives
Parks Superintendent Search

The City of Seattle is conducting a national search to find an experienced, well-respected, and accountable executive to effectively lead Seattle's Department of Parks and Recreation.
2015-16 Proposed Budget

At 2 p.m. on Monday, September 22nd in Council Chambers, Mayor Ed Murray will present his proposed 2015-16 budget to City Council.
Duwamish River Opportunity Fund

The Duwamish has been a vital part of Seattle for more than 100 years and we are committed to making sure it continues to be for the next 100 years.
Broadband Initiative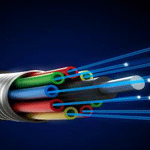 Internet access is the infrastructure challenge of the early 21st century. The City must continue to explore all options that would increase the availability of competitive, affordable gigabit broadband internet access.
Seattle Preschool Program

Mayor Murray's Seattle Preschool Program ballot measure proposing the following: a four-year, $58 million levy to fund a demonstration phase of the Seattle Preschool Program that will build toward serving 2,000 children in 100 classrooms by 2018.
Metro funding proposal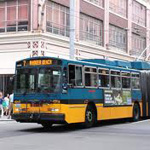 To preserve Metro bus service in the City of Seattle and along key inter-city routes, Mayor Murray is proposing a transit funding plan, expected on the November 2014 ballot.