Seattle City Hall, 600 4th Ave Floor 4, Seattle, WA98124
New Commissioners Needed!
The City of Seattle Immigrant and Refugee Commission is looking for qualified and committed candidates to fill two vacancies. Commissioners must be committed to spending a minimum of 10 hours per month to commission work, including monthly commission meetings, and to actively participating in at least one committee.
Serving on the commission is an unpaid volunteer position.
The Commission has 15 members reflecting the diversity of Seattle's immigrant and refugee communities. Commission members are appointed to two-year terms, with the option of reappointment for two more terms.
Applications will be accepted through August 1, 2016.
Please send your resume, cover letter, two references, and a short bio about yourself to Maha Jahshan at
maha.jahshan@seattle.gov
. For more information, please
click here for more information about commissioner duties, terms, and roles.
Mayor Ed Murray's remarks on today's SCOTUS decision on DACA+/DAPA.
June 23, 2016 at the U.S. Courthouse in Seattle
Seattle stands with our brothers and sisters in the long fight for justice for immigrant families.
I firmly believe this decision is a temporary setback. We will continue to fight and we will prevail.
For decades, Seattle has believed that everyone must have access to critical city services regardless of how long you've lived here or your national origin.  
Remember: No City of Seattle official will ever ask you about your immigration status. No one should be afraid to call 911.
Today's decision demonstrates what's at stake when people decide to play politics with the courts. This is about human lives. This is about children who can't sleep at night for fear of being separated from their parents. Siblings who grew up together are at risk of being torn apart. This isn't American. And it isn't right.
And it means that more immigrants will fall victim to those who would prey on their vulnerability due to their undocumented status.
President Obama's executive actions are a sensible way forward to ensuring that immigrants who contribute to the strength of this economy can continue to safely work and live in this country.
One in 5 Seattle residents was born in another country.  
110,000 individuals in Washington State qualify for relief under this Administration's policy. About 33,000 live or work in the Seattle area. These immigrants must be able to live without fear. They contribute to our economy. They pay their taxes. They are an important part of the vibrant culture of our city.  
Seattle has worked with OneAmerica, Northwest Immigrant Rights Project, Asian Counseling and Referral Services, Casa Latina and many others to support the President's executive actions on immigration.
We have built awareness and educated the community so that people understand their options.
And we have worked to offer legal services so that people can benefit from these policies.
This 4 to 4 ruling, the Supreme Court's inability to act, is a stark reminder of why we must have a full bench – why the Senate's failure to confirm a Supreme Court Justice is holding us back as a nation.
And today is also a reminder of the consequences of the failure to reach an agreement on comprehensive immigration reform. We renew our call on Congress to adopt common-sense immigration reform so that we may promote the full integration of our friends and neighbors into all aspects of city life. As we move forward, Seattle stands committed to working with other cities through the
Cities for Action
coalition to ensure that these people – many have been here for decades – can continue to contribute to our community. In recent weeks, we've seen the power that hate speech and racism can have – how words can incite violence. Orlando was a tragedy for the LGBT community. It was also a tragedy for the Latino community.
The failure of the Court to act today is, at its core, about how too many view and value people who -- as President Obama said today -- are "Americans in every way but on paper."
Our country's failure to do the right thing contributes to a society that allows hate to grow. Too often, people are targeted simply because "they" are different from "us."
The Supreme Court could have helped change that narrative today.
We know that immigrants are at the core of our strength. We will not give up the fight for common-sense federal immigration policies.
Thanks to you, we did it!
We surpassed all our Seattle Votes goals thanks to YOU.
When we officially started collecting Seattle Votes surveys back in March 2016, we had a goal of at least
5,000 completed surveys
from immigrants and refugees in the Seattle-King County area. And we had a goal of at least
100 Seattle Votes Partners
, organizations helping us by outreaching into communities to complete surveys. As you can see below, we surpassed both goals thanks to your help.
Stay tuned as we'll be officially releasing the data in August 2016.
Flag Day Naturalization Ceremony
Tuesday, June 14, 2016 at 3:00pm at Seattle City Hall
On Tuesday, June 14, the City of Seattle and U.S. Citizenship and Immigration Services present a naturalization ceremony at City Hall to commemorate Flag Day. Twenty people will become new Americans, originally from Canada, Finland, India, Iraq, Jamaica, Mexico, Philippines, Romania, Somalia, South Africa, South Korea, Spain, Sri Lanka, and Vietnam.
Deputy Mayor Hyeok Kim will be the featured keynote speaker. In addition, attendees will hear fifth-graders reading their winning essays on the topic "Why I'm Glad America is a Nation of Immigrants." The students participated in the annual Celebrate America Creative Writing Contest sponsored by the
American Immigration Council
.
Special thanks also to community partners
OneAmerica
and
Seattle CityClub
.
Declaración de Murray sobre las redadas de deportación del ICE.
2 de Junio de 2016 de la oficina del alcalde
"La ciudad de Seattle está profundamente preocupada por las redadas de deportación planeadas por El Servicio de Inmigración y Control de Aduanas (ICE) el mes pasado. Entendemos que estas redadas en todo el país se centrarán en las madres y los niños inmigrantes indocumentados de América Central, muchos de los cuales han viajado grandes distancias y han sobrevivido a condiciones extremadamente peligrosas para huir de la violencia y la brutalidad. Ellos buscan en los Estados Unidos, lo que buscaba hace muchas generaciones mi propia familia: construir una vida mejor para ellos y sus hijos y contribuir al crecimiento y la prosperidad de nuestra comunidad.
"Estos ataques tienen el potencial no sólo para separar a las familias, sino que también siembran temor en las comunidades de inmigrantes que ya son vulnerables y frecuentemente explotados. Esta no es la América que nuestra ciudad respalda.
"Llamamos a ICE para reconsiderar las redadas planeadas. Y me gustaría reafirmar el estatus de Seattle como una ciudad acogedora y vibrante que debe gran parte de su éxito a nuestros vecinos inmigrantes y refugiados."
Murray statement on ICE deportation raids.
June 2, 2016 by Office of the Mayor
"The City of Seattle is deeply concerned about the Immigration and Customs Enforcement (ICE) planned deportation raids that were announced last month. We understand these nationwide raids will focus on undocumented immigrant mothers and children from Central America, many of whom have traveled great distances and have survived extremely dangerous conditions to flee violence and brutality. They seek in the United States, what my own family sought many generations ago: to build a better life for themselves and their children and to contribute to the growth and prosperity of our community.
"These raids have the potential to not only tear families apart, but also sow fear in already vulnerable and often-exploited immigrant communities. This is not the America our city endorses.
"We call on ICE to reconsider the planned raids. And I would like to reaffirm Seattle's status as a welcoming and vibrant city that owes a great deal of its success to our immigrant and refugee neighbors."
Seattle Votes - We want to hear from YOU!
Please take a moment to share with us your voting experience as a U.S. immigrant/refugee.
Please only fill out this survey if you are a foreign-born resident, you currently live in Seattle-King County, and you are at least 18 years of age.
Your answers to this survey will be kept anonymous.
Click here to complete a survey in your native language.
If you belong to a community-based organization interested in helping us collect surveys from the immigrant or refugee communities you serve,
then
click here to learn more about how you can become a Seattle Votes Partner.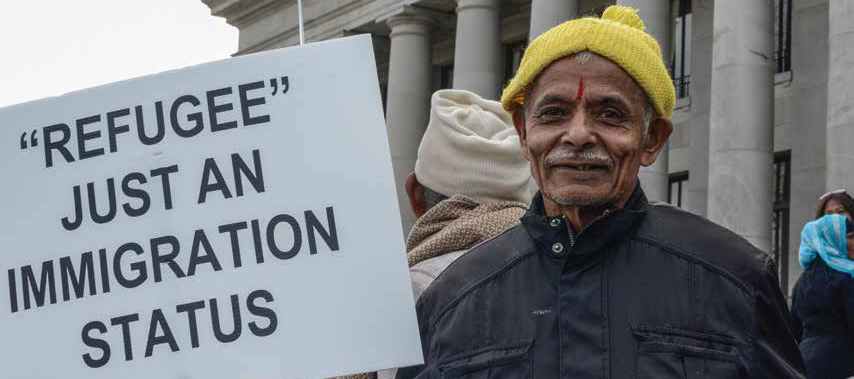 New Citizen Program Request for Investment - Deadline Passed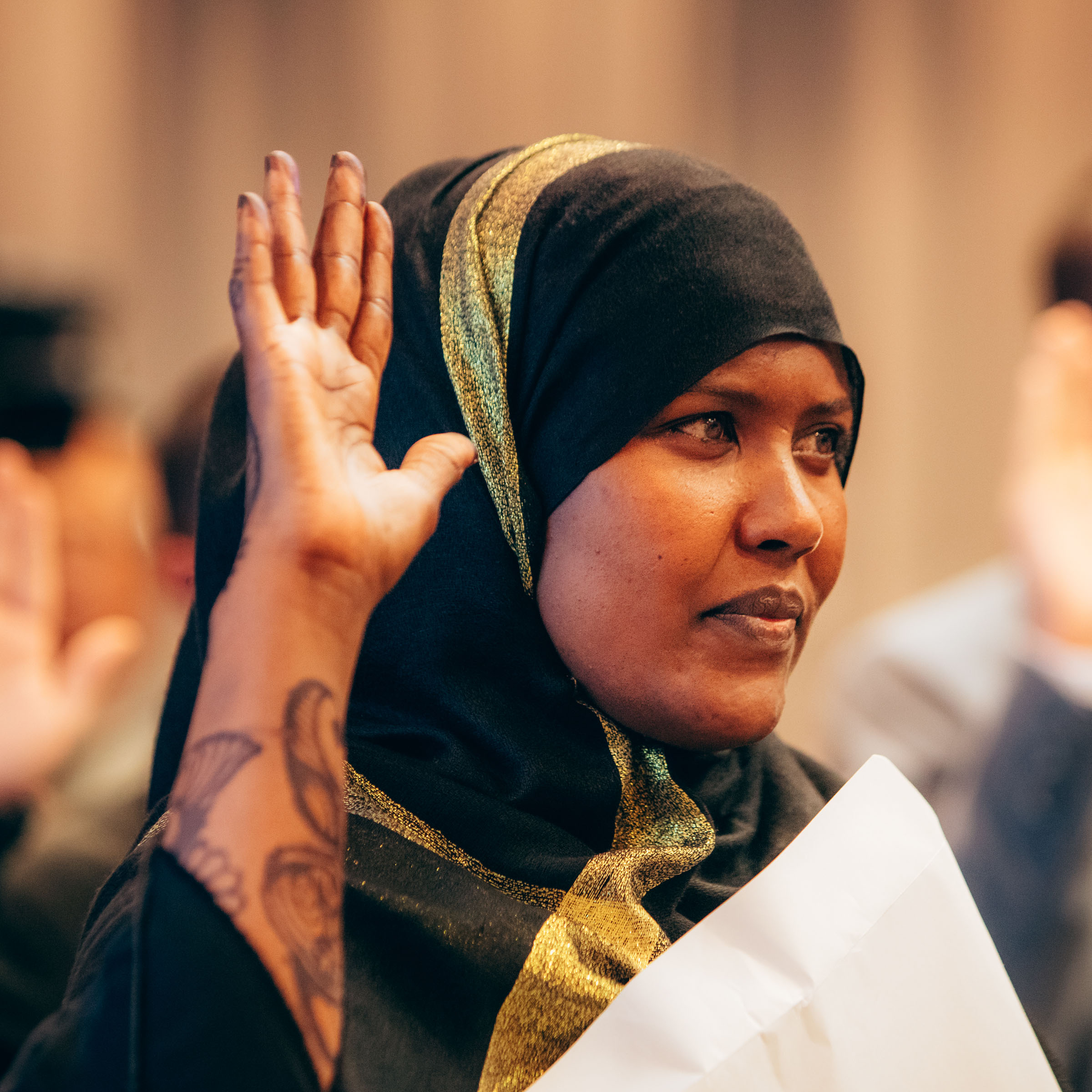 The New Citizen Program RFI application deadline has passed.
Initial awards will be announced Monday, May 16.
You can find out more information about the timeline here.
El alcalde Murray declara su apoyo para capacitación de Conocer tus derechos para inmigrantes.
中國語文
Tiếng Việt
15 de enero de 2016 de la oficina del alcalde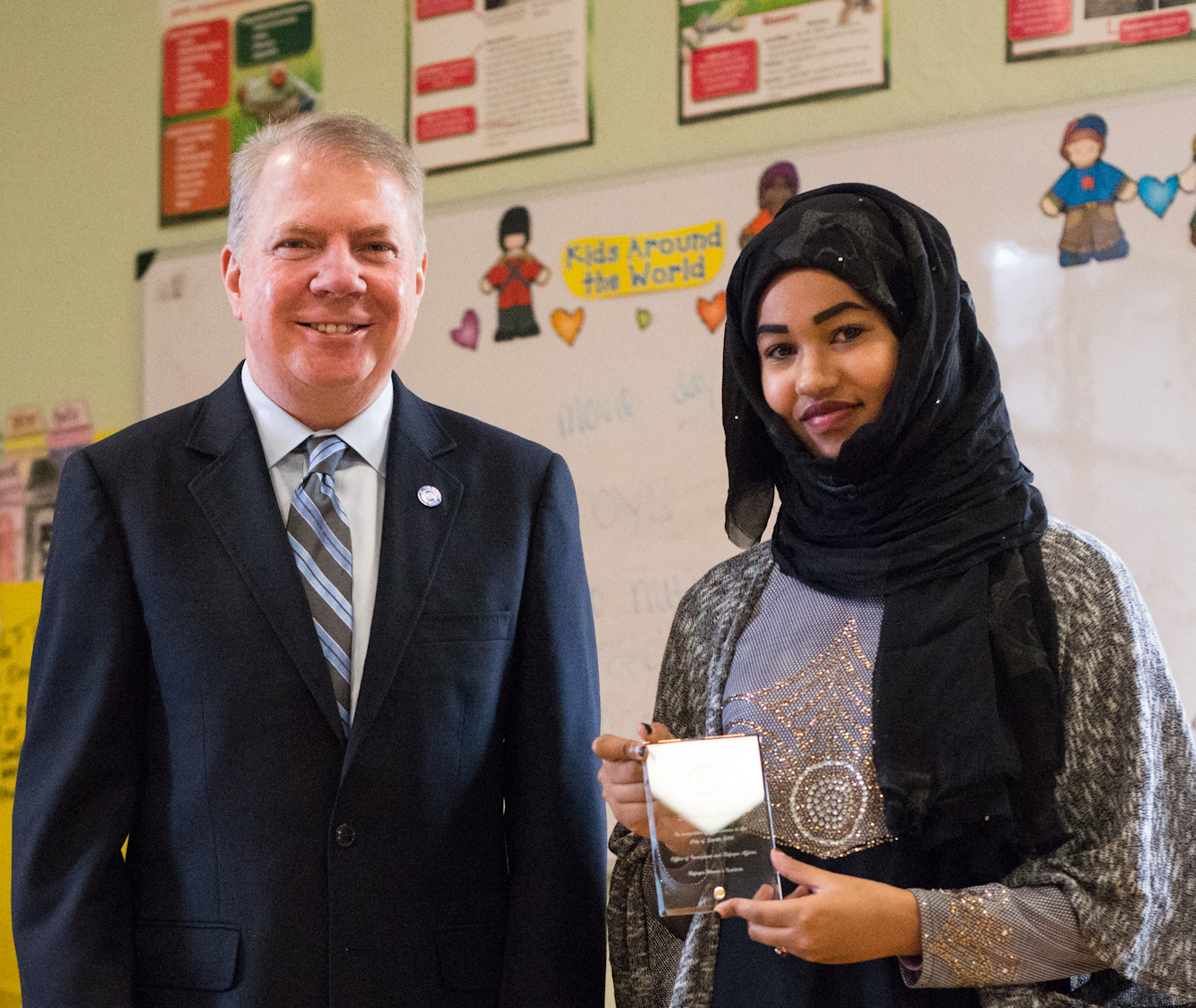 "Seattle es una ciudad que le da la bienvenida a todos. Nuestra comunidad cree firmemente que Estados Unidos debería ser una nación que le dé la bienvenida a todos.
Es por eso que me siento profundamente preocupado por los recientes informes de redadas del Servicio de Inmigración y Control de Aduanas de Estados Unidos (U.S. Immigration and Customs Enforcement o ICE) dirigidas a adultos y niños de América Central. Entiendo que muchas familias están buscando refugio de horrendos actos de violencia en sus países de origen. Igualmente preocupante son los informes de mal tratamiento en parte de la Patrulla Fronteriza y que muchos carecían de acceso a la asistencia jurídica con sus solicitudes de asilo en los EE.UU.
La Ciudad ha decidido desde hace mucho que los oficiales de policía de Seattle, o cualquier empleados de la Ciudad, no preguntaran su estatus migratorio ni oficiales arrestaran a inmigrantes únicamente por ser indocumentados.
El año pasado, nuestra Oficina de Inmigración y Asuntos de Refugiados y el Departamento de Servicios Humanos de Seattle trabajó con el Departamento de Policia de Seattle para recordar a todos los agentes de la ley de esta política. Lanzamos otro recordatorio de que los contratistas que reciben dólares de la ciudad no pueden negar los servicios basados en la condición de ciudadanía.
Estas políticas se alinean con nuestras metas comunitarias. Sabemos que los inmigrantes pueden tener miedo de denunciar los delitos, dejando a las personas vulnerables a la explotación y el abuso. Nuestro objetivo es eliminar este temor. Nuestra ciudad es más segura cuando todos los residentes se sientan cómodos interactuando con los servicios municipales y el nuestros empleados.
Gracias a nuestros socios de la comunidad por trabajar para asegurar que nuestros residentes tengan acceso a servicios de la ciudad y que los inmigrantes conozcan sus derechos.
Seattle sigue comprometido con los valores de ser una ciudad acogedora para los refugiados e inmigrantes que son parte integral de nuestra diversidad y vibrante cultura."
Murray statement of support for Know Your Rights trainings for immigrants
January 15, 2016 by Office of the Mayor
"Seattle is a welcoming city. Our community believes strongly that the United States should be a welcoming nation.
That's why I am deeply troubled by the recent reports of ICE raids targeting adults and children from Central America. I understand many families are seeking refuge from horrendous acts of violence in their home countries. Equally disturbing are reports of the poor conditions they experienced at Border Patrol facilities and that many lacked access to legal assistance for their asylum claims in the U.S.
The City's longstanding position is that Seattle police officers, or any City employees for that matter, will not ask your immigration status nor will officers arrest immigrants solely for being undocumented.
Last year, our Office of Immigrant and Refugee Affairs and Seattle's Human Services Department worked with SPD to remind all law enforcement personnel of this policy. We released another reminder that contractors receiving City dollars cannot deny services based on citizenship status.
These policies align with our community policing goals. We know that immigrants may be afraid to report crimes, leaving people vulnerable to exploitation and abuse. Our goal is to eliminate this fear. Our City is safer when all residents feel comfortable interacting with City services and staff.
Thank you to our community partners for their work ensuring residents have access to city services and that immigrants know their rights.
Seattle remains committed to our values of being a welcoming city for refugees and immigrants who are integral to our vibrant cultural diversity."
Mayor Edward B. Murray's Statement on Syrian Refugees
November 18, 2015 by Office of the Mayor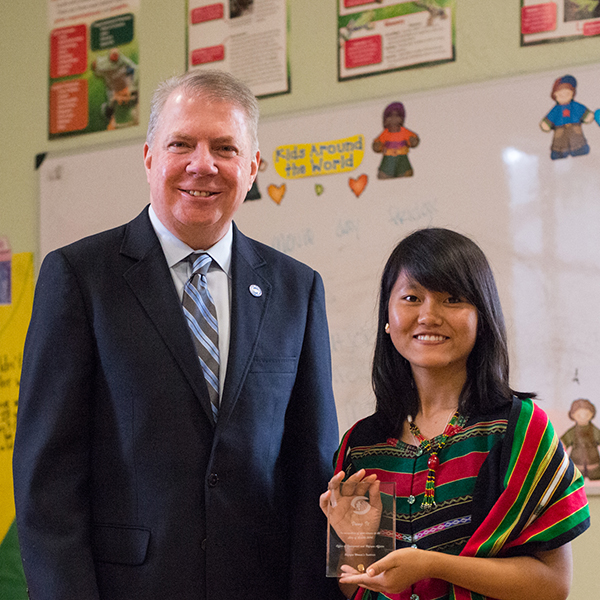 "We join with the people of France, of Lebanon, and other countries across the world in mourning the victims of the Paris and Beirut attacks. While I am heartbroken by the recent tragic events, I feel as Americans, we cannot give in to the fear and hatred that are often the end goals of such heinous acts.
"I stand with Governor Jay Inslee in welcoming Syrian refugees into Washington State and the City of Seattle. It is the right thing to do and a practical response to a global refugee crisis. The foundation of America includes the values of freedom and opportunity. And it is our responsibility to provide safety to families fleeing attacks on their homes and children.
"Some have given into fear and suggested we close our borders to those needing our help. I disagree. The federal government reaffirms that refugees go through the highest level of security screening of any category of traveler to the U.S. This process can take up to two years and involves multiple federal agencies. "Seattle is home to many who have fled violence in war-torn lands. Our long history of integrating new refugees and immigrants continues to benefit our vibrant, multi-cultural city."
Volunteer Opportunities to Assist Refugees