PayUp Legislation
Sponsors | Councilmembers
Lisa Herbold and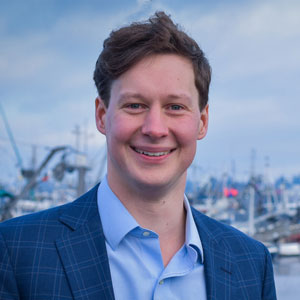 Andrew Lewis
The Latest
The Seattle City Council is considering new PayUp legislation to create basic workplace protections for app-based workers. This comes after the Council unanimously passed the first piece of PayUp legislation in 2022, guaranteeing app-based delivery drivers a minimum wage.
The Public Safety and Human Services Committee is currently considering legislation that would protect workers from unfairly having their accounts deactivated. Deactivation is the process through which app-based companies take away workers'ability to be able to work. The legislation under consideration would require app-based companies to base those deactivations on reasonable policies and provide app-based workers notice, records, and human review of all deactivations.
Background
App-based work, such as on-demand food delivery, pet sitting, and grocery shopping, is one of the fastest growing job sectors in our economy. For many, these services have become an essential resource, especially since the beginning of the pandemic.
However, none of these services would be possible without app-based workers. Unfortunately, many of the workersdo not enjoy the same workplace protections provided to virtually all other workers in the city.
Because of that, many app-based workers are have to work under unfair conditions while being under paid. Sometimes, after expenses such as mileage, vehicle maintenance, and other business expenses are considered, workers may even lose money on a job.
That's the problem that PayUp is working to solve. In 2022, the Seattle City Council passed the first PayUp bill, guaranteeing a minimum wage for app-based delivery drivers. Now, the Council is considering the next round of PayUp legislation to ensure app-based workers have other basic workplace protections.
We know it's possible. App-based companies are reporting unprecedented growth and billions of dollars in revenue:
It's long past time these companies and others pay their workers fair wages and provide basic workplace protections.
PayUp Policy Package
The PayUp policy package is a group of bills being drafted and introduced by Councilmembers Lisa Herbold and Andrew Lewis that work to address the many issues facing app-based workers. The content below will show you the details of each proposal as the bills are introduced. More information will be added to this section as the bills progress.
Bill #1
Minimum Payment / Transparency / Flexibility
Minimum Payment
Provide or ensure payment of minimum wage plus expenses with a per-minute and per-mile floor for the engaged time necessary to perform each offer.
Transparency
Provide workers with information needed to make informed choices about which offers to accept and to verify compliance with minimum pay requirements.
Provide customers with information on the nature of charges, including amounts paid to workers and retained by the company.
Provide OLS with regular and routine access to aggregated and disaggregated company records.
Flexibility
Protect worker's flexibility, including the right to freely choose jobs and hours, while maintaining companies' provision of services to customers and third-party businesses.
Video Summaries
Legislation
Bill #2
Deactivation
Require network companies to provide certain protections against unwarranted deactivations from their platforms for app-based workers. These protections include establishing reasonable bases for deactivations, as well as providing notice, human review, and records substantiating deactivations to the app-based worker.
Learn More from the Seattle City Council Blog
Committee Meetings
July 13, 2021 - Minimum Wage
September 14, 2021 - Minimum Wage
February 8, 2022 - Minimum Wage
April 12, 2022 - Minimum Wage
April 26, 2022 - Minimum Wage
May 31, 2022 – Minimum Wage Passes
September 27, 2022 – Deactivation
May 9, 2023 – Deactivation
Media Coverage