Low-Cost Internet Access for Residents
*In response to COVID-19, Comcast and Wave are offering 2 months free to new Internet Essentials and Internet First customers. See below for more detail.*
Who offers home internet service for low-income residents in Seattle?
These companies offer low-cost, high-speed Internet in Seattle, all for around $10 a month. With help from these programs, you can check your email, do your homework, search for jobs, pay your bills, watch short video clips, download music, and much more. You can also purchase laptops, desktop computers and tablets starting at $109, and qualify for a discounted smart phone plan as well.
This information is also available in Amharic, Chinese, Oromo, Somali, Spanish and Vietnamese.
See below for contact and general information for each of these offerings.
For more information, please contact Brenda Tate at (206) 386-1989 or by email at brenda.tate@seattle.gov.
Comcast
*In response to the COVID-19 outbreak, Comcast is offering 2 months free to new Internet Essentials customers who apply by April 30th, 2020.*
Internet Essentials Program
(855) 846-8376 *Due to current high demand for the program, there may be long phone wait times. If you can find a way to access the internet, you can also apply here: https://apply.internetessentials.com/
$9.95/month unlimited internet (download speeds up to 25Mbps) + tax. No credit checks, contracts or equipment rental fees. Must live in an area where Comcast is available.
Free installation and in-home Wi-Fi. Access to 40 1-hour sessions of XFINITY Wi-Fi hotspots outside the home every 30 days.
Eligibility includes households eligible for public assistance programs such as:

National School Lunch Program
Public Housing Assistance
Medicaid
Supplemental Nutrition Assistance Program (SNAP)
Supplemental Security Income (SSI)
Low Income Home Energy Assistance Program (LIHEAP)
Women, Infants, and Children (WIC)
Temporary Assistance for Needy Families (TANF)

Refurbished laptops available for purchase (includes Microsoft Office, Norton Security Suite and 90-day warranty) for $149.99 + tax.
No Comcast Internet service for past 90 days or recent unpaid Comcast bills (under a year old).
Wave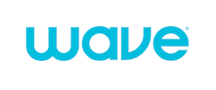 and


Internet First COVID-19
First 60 days of free Internet First service, followed by $9.95/month for 10 months.
Service includes 25 Mbps speed, modem, free installation and standard WiFi.
Open to new Wave or Wave G internet customer. Must live in a Wave or Wave G service area.
Eligible for qualifying low-income households, especially students in low income households, that qualify for public assistance programs like the National School Lunch Program, housing assistance, Medicaid, SNAP, SSI, and others.
Apply on-line visit www.internetfirst.com.
Simply Internet by Wave(206) 386-1989
$9.95/month unlimited internet (for speeds up to 10Mbps) + tax. No credit checks, contracts or equipment rental fees.
Free installation and in-home Wi-Fi
Open to current or new Wave customers. Must live in an area where Wave is available.
Eligibility includes:

Qualify for the Seattle Utilities Discount Program; or
Qualify for low-income subsidized housing; or
Have a child who qualifies for the free or reduced school lunch program.
InterConnection
InterConnection
(206) 633-1517, visit their store at: 3415 Stone Way N, Seattle, 98103, or their online store at connectall.org.
Visit connectall.org
$11.95 per month internet through the Sprint 4G LTE Internet network through Mobile Citizen.
Purchase a hotspot device for $99 (plus tax and shipping)
Unlimited 4G LTE data; no throttling or overage charges
Can be used wherever there is Sprint 4G LTE service.
Refurbished laptops starting at $109, with a range of software (Windows 7 Pro, Microsoft Office Home & Business 2010, Microsoft Security Essentials, and a 1-year warranty)
Desktops, flat screens, tablets and high-end laptops are also available
DSHS recipient or income below 80% Area Median. See income limits here
They have a store in Seattle offering products and assistance
PCs for People
PCs for People provides unlimited mobile internet service through the Sprint LTE service (up to 150 Mbps) that can share wifi with more than one computer or other wifi enabled device at a time. Hotspot costs $95 and service is $15.00 per month. Refurbished laptops available from approximately $130 and desktop computers for less, depending upon stock availability. Shipping is free. These both are available to low-income individuals and to non-profits. A potential recipient must be below the 200% poverty level or be currently enrolled in an income-based government assistance program. See more detail at https://www.pcsforpeople.org/eligibility/
T-Mobile

T-Mobile
T-Mobile and Metro by T-Mobile have launched lower-priced plans and offers on March 25. There are no income requirements to access these plans and the offerings are:
For the next two months, Metro is offering a $15 plan - that's half the price of the current most affordable plan. For 60 days after customers activate, $15 per month for unlimited talk and text plus 2GB of high-speed smartphone data.
New and current Metro customers with any voice line can also get a free 8" tablet (via rebate redemption) with a $15 unlimited tablet data plan.
MetroSmart Hotspot devices will be half off, and the $35 per month data plan will include 20GB - double the normal monthly data - for the next 60 days.
Working with our Lifeline partners to provide customers extra free data up to 5GB of data per month through May 13, 2020.