Protecting and Improving Wildlife Habitat in the North Cascades Ecosystem
The Skagit River Wildlife Mitigation Program is designed to meet the requirements of Federal Energy Regulatory Commission License for City Light's Skagit Project. It includes three main components: acquiring and managing wildlife habitat; providing funding for wildlife monitoring to City Light's partners on the Skagit River; and administering wildlife research grants.
Fish and Wildlife Habitat Conservation in the North Cascades Ecosystem
City Light has two conservation programs for purchasing and stewarding critical habitat for fish and wildlife in watersheds where the utility generates electricity. The operating license for the Skagit River Hydroelectric Project, issued by the Federal Energy Regulatory Commission (FERC) in 1995, included a requirement that City Light spend a set dollar amount to purchase wildlife habitat. This has resulted in the protection of more than 10,500 acres of river floodplain and upland forests in the Skagit, Sauk, and South Fork Nooksack River watersheds. The other land acquisition program is the Endangered Species Act (ESA) Early Action Program that the City of Seattle voluntarily implements in the Skagit, Sauk, Tolt and Cedar River watersheds. The ESA program currently includes about 3,500 acres of habitat.
See a map
of lands purchased under the both these City Light programs.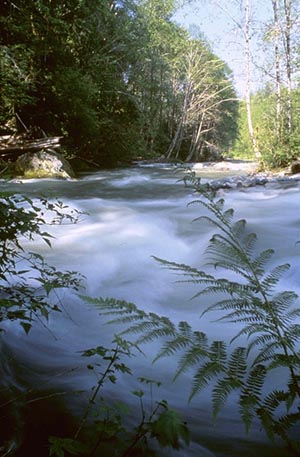 Illabot Creek (Photo Credit: Keith Lazelle)
Management priorities have included protection of old-growth forests, restoration of riparian and wetland habitats, creation and maintenance of elk forage areas, removal of stream culverts and riprap from riverbanks.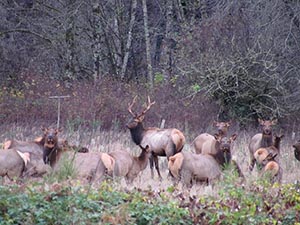 Elk herd on Skagit Project wildlife habitat lands.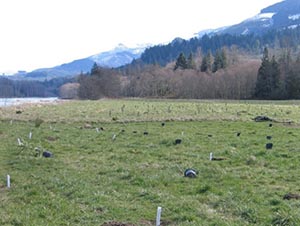 Riparian reforestation planting on ESA lands.
The City Light conservation lands are open for non-motorized public recreation such as hiking hunting, fishing, wildlife-watching, and canoeing. Please see City Light's
Policy Statement
that clarifies allowable and unallowable activities.
Please contact Seattle City Light Real Estate Services at (206)-684-3312 with questions.
Monitoring Funds
National Park Service (NPS)
City Light annually provides funds to the National Park Service for wildlife monitoring. Examples of projects include population monitoring for bats, migratory birds, and harlequin ducks. City Light also provides a wildlife research laboratory for the NPS in Newhalem.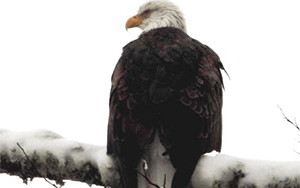 In support of U.S. Forest Service efforts to protect bald eagles in the Skagit River Basin, City Light provides funds for monitoring this species. Funds are also provided for educational activities during winter bald eagle viewing events sponsored by the U.S. Forest Service and Washington State Parks.
Wildlife Research Grants
City Light offers wildlife research grants to qualifying applicants on an annual basis. The primary goal of the research grant program is to facilitate the development of improved methods for understanding, managing, and protecting wildlife and their habitats in the North Cascades ecosystem, with an emphasis on the Skagit River Watershed. A secondary goal of the program is to contribute to the training of new researchers and investigators.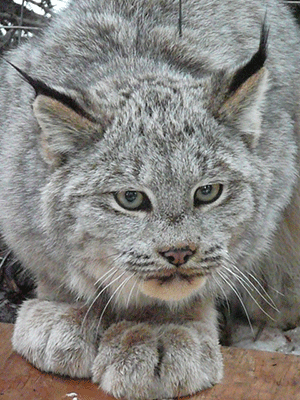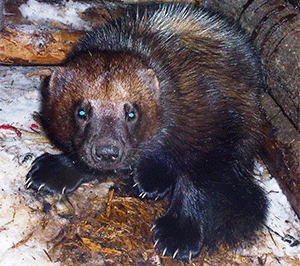 Since 1995, City Light has funded a wide range of research projects. Research topics have included riparian plant communities, aquatic invertebrates, shorebirds in the Skagit River Delta, lynx ecology, mountain goats, American pikas, wolverines, amphibians, and grizzly bears. These grant-funded projects have had direct relevance to the Skagit River Watershed and have been located throughout western Washington and into southern British Columbia.
See map.
.
For more information on how to apply, please visit:
Wildlife Research Grants Program