Vision Zero
Seattle's plan to end traffic deaths and serious injuries by 2030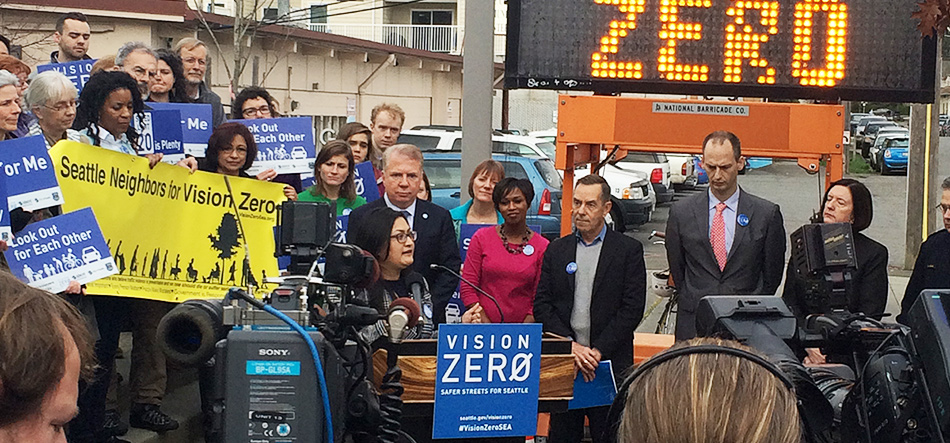 Kick off for Seattle's Vision Zero efforts in 2015
Vision Zero is our plan to end traffic deaths and serious injuries on Seattle's streets by 2030
Traffic collisions aren't accidents - they're preventable through smarter street design, targeted enforcement, and thoughtful public engagement. Together, we can make Seattle a safe city for all travelers.

What's new?

Updated August 2017
Speed limits have changed. In late 2016, speed limits on all residential (non-arterial) streets changed from 25 to 20 MPH. Downtown streets and many arterials around downtown changed from 30 to 25 MPH. Slower speeds are key to achieving Vision Zero.


To help meet our Vision Zero goal we're proposing safety improvements in the Little Saigon neighborhood at Rainier Ave S and S King St.
Questions about Seattle's Vision Zero efforts?
Contact:
Jim Curtin, jim.curtin@seattle.gov or (206) 684-8874
Allison Schwartz, allison.schwartz@seattle.gov or (206) 386-4654
Save
Save
Save
Save
Save
Save