Discounted Internet service
There are three companies that offer low-cost, high-speed internet in Seattle, for a price close to $10 a month. With internet offered by these programs, you can check your email, do your homework, search for jobs, pay your bills, watch short video clips, download music, and much more. You can also purchase laptops, desktop computers and tablets starting at $109, and qualify for a discounted smart phone plan as well. For information on additional technology discount and digital literacy training programs, visit the Community Technology program website.

This information is also available in Amharic, Chinese, Oromo, Somali, Spanish and Vietnamese.
Comcast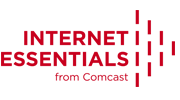 Internet Essentials Program
(855) 846-8376
Wave
Internet First COVID-19
(206) 386-1989
InterConnection

InterConnection
(206) 633-1517, visit their store at: 3415 Stone Way N, Seattle, 98103, or their online store at connectall.org.
Atlas Networks
(206) 395-7222 or Atlas Networks
Atlas Networks offers low-income internet service in several apartment buildings around Seattle, including housing in Pike Place Market. For buildings with low-income units, Atlas offers these high-quality, dependable internet service options to residents.