Seattle City Hall, 600 4th Ave Floor 4, Seattle, WA98124
Come to a Citizenship Information Session.
If you are a legal permanent resident ready to become a U.S. citizen, you can find out how to move forward in the process at one of our four information sessions...
Learn how you can apply to become a U.S. citizen.
Receive information on free citizenship classes and assistance.
A U.S. Citizenship and Immigration Services representative will be there to talk about the process and answer questions.
File as soon as possible if you want to vote in the Presidential Elections this November.
The information session logistics are below:
---
---
Download a flyer about the Citizenship Information Sessions.
(Right-click, then select, "Save link as..." and save to your computer.)
El alcalde Murray declara su apoyo para capacitación de Conocer tus derechos para inmigrantes.
中國語文
Tiếng Việt
15 de enero de 2016 de la Oficina del alcalde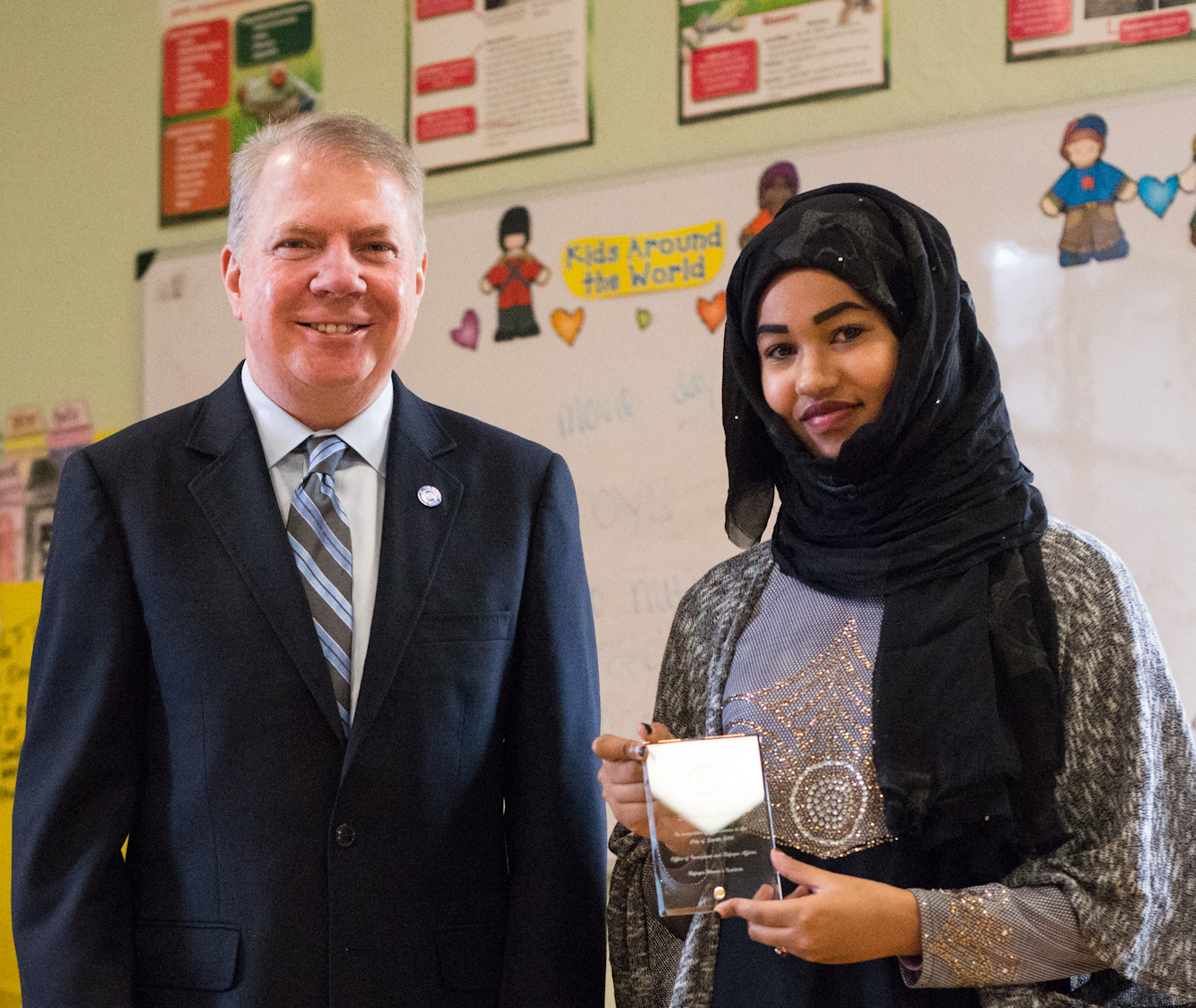 "Seattle es una ciudad que le da la bienvenida a todos. Nuestra comunidad cree firmemente que Estados Unidos debería ser una nación que le dé la bienvenida a todos.
Es por eso que me siento profundamente preocupado por los recientes informes de redadas del Servicio de Inmigración y Control de Aduanas de Estados Unidos (U.S. Immigration and Customs Enforcement o ICE) dirigidas a adultos y niños de América Central. Entiendo que muchas familias están buscando refugio de horrendos actos de violencia en sus países de origen. Igualmente preocupante son los informes de mal tratamiento en parte de la Patrulla Fronteriza y que muchos carecían de acceso a la asistencia jurídica con sus solicitudes de asilo en los EE.UU.
La Ciudad ha decidido desde hace mucho que los oficiales de policía de Seattle, o cualquier empleados de la Ciudad, no preguntaran su estatus migratorio ni oficiales arrestaran a inmigrantes únicamente por ser indocumentados.
El año pasado, nuestra Oficina de Inmigración y Asuntos de Refugiados y el Departamento de Servicios Humanos de Seattle trabajó con el Departamento de Policia de Seattle para recordar a todos los agentes de la ley de esta política. Lanzamos otro recordatorio de que los contratistas que reciben dólares de la ciudad no pueden negar los servicios basados en la condición de ciudadanía.
Estas políticas se alinean con nuestras metas comunitarias. Sabemos que los inmigrantes pueden tener miedo de denunciar los delitos, dejando a las personas vulnerables a la explotación y el abuso. Nuestro objetivo es eliminar este temor. Nuestra ciudad es más segura cuando todos los residentes se sientan cómodos interactuando con los servicios municipales y el nuestros empleados.
Gracias a nuestros socios de la comunidad por trabajar para asegurar que nuestros residentes tengan acceso a servicios de la ciudad y que los inmigrantes conozcan sus derechos.
Seattle sigue comprometido con los valores de ser una ciudad acogedora para los refugiados e inmigrantes que son parte integral de nuestra diversidad y vibrante cultura."
Murray statement of support for Know Your Rights trainings for immigrants
January 15, 2016 by Office of the Mayor
"Seattle is a welcoming city. Our community believes strongly that the United States should be a welcoming nation.
That's why I am deeply troubled by the recent reports of ICE raids targeting adults and children from Central America. I understand many families are seeking refuge from horrendous acts of violence in their home countries. Equally disturbing are reports of the poor conditions they experienced at Border Patrol facilities and that many lacked access to legal assistance for their asylum claims in the U.S.
The City's longstanding position is that Seattle police officers, or any City employees for that matter, will not ask your immigration status nor will officers arrest immigrants solely for being undocumented.
Last year, our Office of Immigrant and Refugee Affairs and Seattle's Human Services Department worked with SPD to remind all law enforcement personnel of this policy. We released another reminder that contractors receiving City dollars cannot deny services based on citizenship status.
These policies align with our community policing goals. We know that immigrants may be afraid to report crimes, leaving people vulnerable to exploitation and abuse. Our goal is to eliminate this fear. Our City is safer when all residents feel comfortable interacting with City services and staff.
Thank you to our community partners for their work ensuring residents have access to city services and that immigrants know their rights.
Seattle remains committed to our values of being a welcoming city for refugees and immigrants who are integral to our vibrant cultural diversity."
Mayor Edward B. Murray's Statement on Syrian Refugees
November 18, 2015 by Office of the Mayor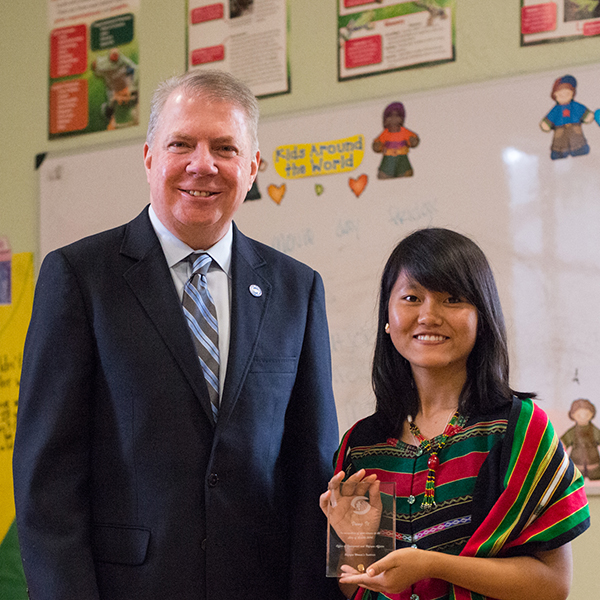 "We join with the people of France, of Lebanon, and other countries across the world in mourning the victims of the Paris and Beirut attacks. While I am heartbroken by the recent tragic events, I feel as Americans, we cannot give in to the fear and hatred that are often the end goals of such heinous acts.
"I stand with Governor Jay Inslee in welcoming Syrian refugees into Washington State and the City of Seattle. It is the right thing to do and a practical response to a global refugee crisis. The foundation of America includes the values of freedom and opportunity. And it is our responsibility to provide safety to families fleeing attacks on their homes and children.
"Some have given into fear and suggested we close our borders to those needing our help. I disagree. The federal government reaffirms that refugees go through the highest level of security screening of any category of traveler to the U.S. This process can take up to two years and involves multiple federal agencies. "Seattle is home to many who have fled violence in war-torn lands. Our long history of integrating new refugees and immigrants continues to benefit our vibrant, multi-cultural city."
Volunteer Opportunities to Assist Refugees