Seattle City Hall, 600 4th Ave Floor 6, Seattle, WA98124
Mayor Edward B. Murray's Statement on Syrian Refugees
November 18, 2015 by Office of the Mayor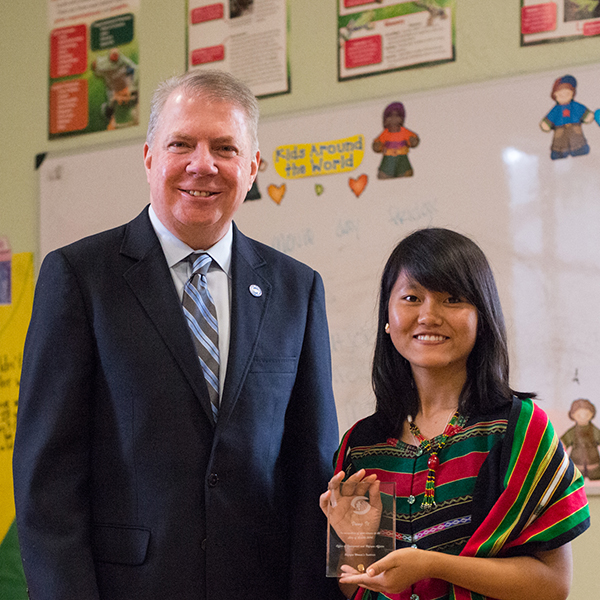 "We join with the people of France, of Lebanon, and other countries across the world in mourning the victims of the Paris and Beirut attacks. While I am heartbroken by the recent tragic events, I feel as Americans, we cannot give in to the fear and hatred that are often the end goals of such heinous acts.
"I stand with Governor Jay Inslee in welcoming Syrian refugees into Washington State and the City of Seattle. It is the right thing to do and a practical response to a global refugee crisis. The foundation of America includes the values of freedom and opportunity. And it is our responsibility to provide safety to families fleeing attacks on their homes and children.
"Some have given into fear and suggested we close our borders to those needing our help. I disagree. The federal government reaffirms that refugees go through the highest level of security screening of any category of traveler to the U.S. This process can take up to two years and involves multiple federal agencies. "Seattle is home to many who have fled violence in war-torn lands. Our long history of integrating new refugees and immigrants continues to benefit our vibrant, multi-cultural city."
Volunteer Opportunities to Assist Refugees
The Office of Immigrant and Refugee Affairs (OIRA) works to improve the lives of Seattle's Immigrant and Refugee residents.
OIRA strives to achieve this vision by strengthening Immigrant and Refugee communities, by engaging them in decisions about the City's future and improving the City's programs and services to meet the needs of all constituents.
In 2014, Seattle Mayor Edward Murray showed his commitment to establishing Seattle as a leader in immigrant integration by significantly expanding OIRA. Today, OIRA's budget and staff have grown four-fold.
The Mayor also announced an action plan for OIRA's work to deliver tangible improvements in the daily lives of immigrants and refugees:
Strengthen Language Access Policies & Protocols
Expand Access to ESL Programs
Citizenship & Naturalization Campaign
Community Safety
Civic & Community Engagement
Better Government
Administrative Action