The City of Seattle believes net neutrality is essential for our residents and economy to continue to grow, flourish and thrive. Join us as we stand up to the FCC to protect current rules that prioritize individuals over big companies.
Small business owners, their consumers are real winners in Net Neutrality
By Katherine Cleland
Cleland Marketing — Marketing Strategy and Digital Marketing for small and medium businesses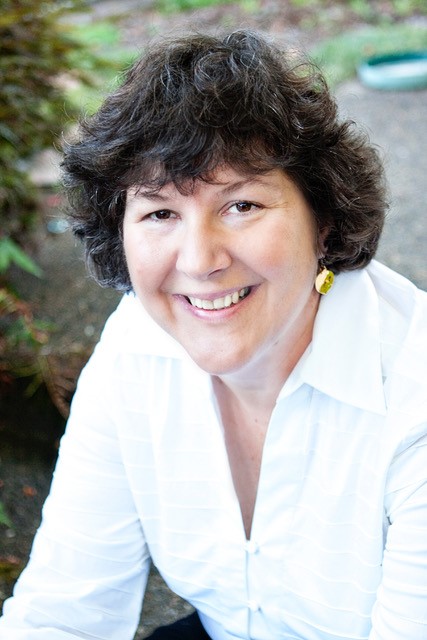 Websites are a critical part of what makes a small business competitive. Whether they're a software start-up, who we think about when we think about "Net Neutrality", but also any local home service provider, or neighborhood businesses needs a fair and open Internet for their website. If they don't show up in Google or Bing search results, they'll go out of business fast. The small, local independent businesses really rely on the Internet to be a level playing field. How does the local business compete with the big box service providers or the venture funded "user-style" service aggregators? By being savvy about digital marketing, in addition to the daily relationships they build. We are at risk of letting the Comcast companies of the world choose winners and losers in any business, by making the Internet "pay to play."
For example, I have a local small business client who owns and operates a specialized home repair business. He operates a few trucks providing services to repair chimneys, fireplaces and brickwork out of Wallingford. He wants to keep working locally, providing top quality, neighborly service.He's the best in the business, with a good reputation, but with all the new home owners in town, many of his potential clients don't know of him. So, we've been working together for three years to get his business set up with a faster, more attractive website, better social media, and online reviews so he can get found online. He competes mostly against some franchises and service aggregators. To get new business, beyond word of mouth, his business needs to show up on the first page of Google or Bing search results.
His struggle is typical of many of my clients struggling to meet Google's requirement for load speeds to be at the top of search engine rankings. Google and Bing have made speed one of their top criteria for Search Engine Optimization (SEO). It is what can get you put at the top of the search results. If a client's site is slow, they get pushed down in the rankings by Google and Bing. Google knows that no one wants to wait for a slow site to load, especially on their phone. From the business point of view, its already more expensive to be fast. To save money, sometimes we must buy shared server space rather than sole server space. And when we do, we have slower Internet response times and that can drop us off search engine results. This is a by-product of what small businesses can spend on servers. The same thing will happen, but worse if the Federal Communications Commission (FCC) rolls back Net Neutrality. If the U.S. loses a fair and open Internet, if the Internet becomes a toll-road, so every business must pay just to have a site load fast enough at the Internet Service Provider level, the costs will be devastating for businesses that needed or wanted to be at the first page of search engine rankings. Think about it. The result could be Comcast could pick winners and losers among small businesses, just by charging more to have a site be fast enough to compete. How could the local guys compete against the big franchises? Sure, Amazon might be able to afford to pay, as could Starbucks, but what about Zoka coffee, or 3rd Place Books? We want to have equal and fair access for small businesses, so they can grow and thrive, but also so we as consumers can see the choices.
Town Square: Net Neutrality Town Hall
Senator Maria Cantwell hosts FCC Commissioner Mignon Clyburn for a discussion on how rolling back net neutrality will hurt internet users and Washington's tech industry. This conversation was recorded Friday, July 7, at Town Hall Seattle.