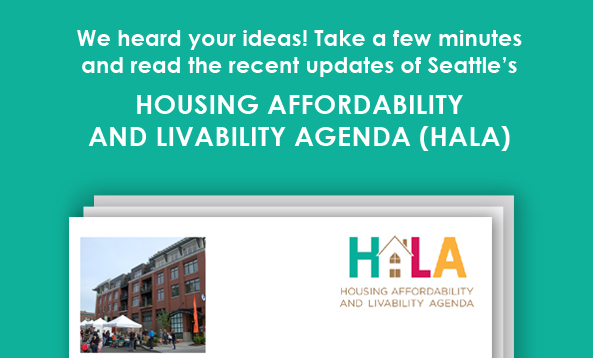 Read the latest from HALA by choosing a language from the buttons below.
Interested in what is happening right now?
Learn more about HALA.
---
Thank you for participating in telephone town halls.
The Mayor called 70,000 households directly to talk with them about HALA. This was a direct dial program, based on zipcodes.
Telephone Town Halls took place on the following dates. Use links below to listen to audio recordings of each event.
January 31st at 4pm (January 31st audio recording)
February 2nd at 6pm (February 2nd audio recording)
February 4th at 6pm (February 4th audio recording)
---