Vol. 7, No. 26

December 4, 2013



FILM AND MUSIC HAPPY HOUR RETURNS TONIGHT TO CELEBRATE YOU!
2013 has gone by fast and it's already time for the Annual Industry Update for film. Celebrate the achievements of the statewide film industry and get a first peek at how Amy Lillard and Washington Filmworks will be working on your behalf in the new year. The first 100 people through the door are guaranteed a drink ticket and snacks will be provided. Join us in raising our glasses to the achievements that we have made this year. See you tonight!
IT'S OFFICIAL, THERE WILL BE THREE MORE YEARS OF LOCAL MUSIC AT SEATAC!
The Port of Seattle announced Tuesday that it will extend for three years its nine-month-old pilot program that brings Northwest artists to perform live music around the airport. "Our artists improve the passenger experience in the terminal and promote the region's diverse music scene," said Port Commissioner John Creighton. The live music adds to the airport's Experience the City of Music program, a cooperative effort between the Port of Seattle, Seattle Music Commission, and PlayNetwork that includes overhead music, safety and public information announcements by regional artists, curated videos on terminal and baggage claim monitors, and a multi-channel web radio player available through the free airport Wi-Fi network.
LIQUOR STICKER SETS SEATTLE APART
INTERNATIONAL PARKING INSTITUTE
In 2011, Seattle took a stab at making nightlife more enjoyable for its residents by introducing overnight parking, through what has become to be known as the "liquor sticker."The program has been a success, and has contributed to Seattleites enjoyment of the music, bar, and food scene that thrives across the city. Since its inception more than 60,000 pre-payment purchases have been made between the hours of 10 p.m. and 4 a.m.
JOIN EASY STREET RECORDS AND ZOMBIE ORPHEUS AT CITY BUSINESS CASUAL
City Business Casual returns Tuesday, December 10, with a In Good Company theme at the Renaissance Hotel. We will be featuring our In Good Company recognized businesses, including Easy Street Records and Zombie Orpheus Entertainment, among others. Our special guests will join business-savvy city staff, business owners, and advocates for introductions and idea sharing from 5:00 p.m. to 7:00 p.m. at the Renaissance Hotel. Happy hour pricing and discounted parking.
ULTIMATE PRE-FUNK AT SEATTLE CENTER ARMORY

Join in the Ultimate Pre-Funk on December 12 at the Seattle Center Armory for fantastic food, drink, and live music in preparation for an evening at KeyArena or out on the town. Pre-Funk's headlining music act is Grynch. This well-known rapper appeared just last week at SOL's sold-out Showbox show and earlier this year at Bumbershoot. The concert is free and is all ages.
INDUSTRY NEWS AND UPDATES
APPLY FOR ARTIST TRUST'S 2014 FELLOWSHIPS
Washington State artists practicing Music and Media are encouraged to apply for the 2014 Artist Trust Fellowships. These $7,500 awards will recognize 14 practicing professional artists of exceptional talent and demonstrated ability, acknowledging an artist's creative excellence and accomplishment. In addition, and new this year, Artist Trust will partner with the Millay Colony in Austerlitz, New York, to provide one artist in the Music discipline a one-month long residency at the Colony and a $1,000 stipend. Applications are due January 13, 2014.
NEXT DANCE CINEMA AT NORTHWEST FILM FORUM IS BACK
Velocity and Northwest Film Forum have paired up to offer dance lovers and film lovers alike insight into how contemporary dance cinema continues to expand the possibilities of the screen with Next Dance Cinema. This year, the annual celebration of dance on screen is extended to two nights, featuring the best in local, national, and international dance films, plus, the winners from On the Boards' 15-Second Dance Film Contest. Next Dance Cinema runs December 9 and 10 at the Northwest Film Forum.
FILMMAKERS: TACOMA FILM FESTIVAL SUBMISSIONS ARE NOW OPEN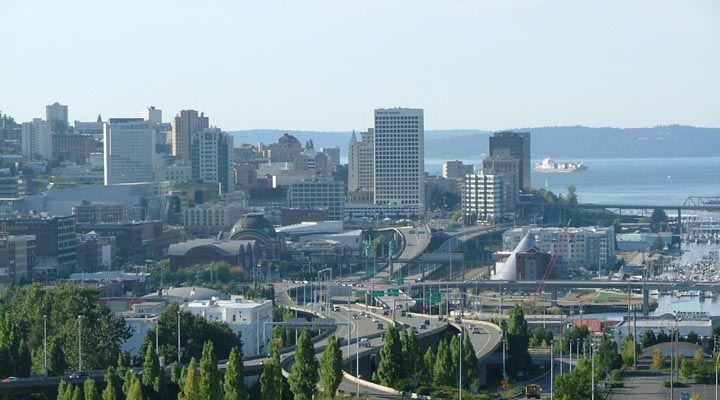 The Tacoma Film Festival is now accepting submissions. The Tacoma Film Festival celebrates current independent film from around the globe, especially encouraging filmmakers from the Pacific Northwest area to submit to the festival. The festival is a time to celebrate the filmmakers and to enrich the community by bridging the gap between the community and the works of independent filmmakers. Films must have been completed no earlier than January 2013.
SEATTLE JAZZED REPRISES POPULAR GIRLS JAZZ DAY, FREE ONE DAY WORKSHOP
Girls Jazz Day is back. The Second Annual Girls Jazz Day is Saturday, December 14, 2013, at Cornish College of the Arts on Capitol Hill. This is a free one-day workshop open to all girl musicians and jazz vocalists in middle or high school in the Seattle region. Girls will be able to work on soloing and improvisation with some of Seattle's most talented professional women jazz musicians and teachers, including Kelly Barr Clingan, Kate Olson, and Dawn Clement, among others. Registration is currently open.
HOW TO MAKE MONEY WITH MUSIC PART 1: GIGGING

In an ongoing series by Music Think Tank on how to better make money in your music career, Music Think Tank provides tips on how to make money off of gigging. Some tips include: Collecting royalties from your live performance, actively selling CDs at specific types of live shows, getting paid directly from gigs, and many more. Whether you want to earn a full time income from your music or you simply want to make enough to cover recording or equipment costs, this series should help you achieve that.
LOCAL FILM EVERY DAY IS A JOURNEY SET FOR FREE ONLINE RELEASE

The irreverent, six-part original film series Every Day Is A Journey will be available to view in its entirety for free online for the first time. The producers are set to release one chapter on YouTube each night for one week beginning Sunday, December 8. Every Day Is A Journey is a Synergistic Cinema project, an episodic narrative series told in six chapters with no predetermined arc. Each chapter is directed by six distinct Seattle filmmakers. The series tells the story of small-time hustlers and yoga enthusiasts, quickly accelerating into a hilarious, operatic crime drama involving numerous kidnappings and unexpected pathos.
STG'S ANNUAL MORE MUSIC @ THE MOORE AUDITIONS NOW OPEN

More Music @ The Moore is seeking musicians ages 14 to 21, to audition for the 13th annual More Music @ The Moore. Selected musicians will perform in two shows at the Moore Theatre on May 9, 2014; learn from leading music industry professionals; and work with professional Music Director Meshell Ndegeocello. All styles of music are welcome, and musicians interested in a career in music are encouraged to audition. Sign ups for auditions are due by January 14, 2014, at the latest. Auditions will be held January 21-22, 2014 from 4-9 p.m. at the Vera Project's Seattle Center Campus.
SEATTLE FILM INSTITUTE IS HOSTING AN OPEN HOUSE

Join the Seattle Film Institute (SFI) for an informational meeting about SFI's Professional Certificate Programs, Undergraduate Degree Programs, and Graduate Degree Programs on Saturday, December 7, at 11:00 a.m., at their new space in Interbay. Learn more about all of their full-time programs such as, Filmmaking (AA/BA Options), Sound Design and Recording Arts, Motion Graphics, 3-D Animation, Producing, and Acting for Film.
SHORT FILM FRIDAY: "THE END"
This Friday's short will be "The End," a film by Cameron McHarg, a Seattle native who currently lives and makes movies in Los Angeles. The subject of the "The End," which has an impressive closing scene, is none other than the end of the world. Its insight is this: The death or extinction of an individual, from the perspective of the individual, is nothing but the end of the world. Everyone dies when you die. The whole world falls into darkness, when you fall into darkness. The world has ended billions of times.
-Charles Mudede
COMMERCIALIZE-IZED IT!
This week's feature is from Seattle-based World Famous, a boutique creative film/video production shop specializing in directing, editing, animation, design, concept development, original music composition. This September, World Famous filmed the spot for Nordstrom over four days at locations in Seattle, Lynnwood, and Edmonds, hiring 26 local cast and crew. The client's original concept was scripted by World Famous co-founder Tony Fulgham, with the story crafted through a beautiful sequence of shots emphasizing the main characters' growing relationship.
KICKSTART SEATTLE FILM + MUSIC PROJECTS
This week, a newly added project is St. Paul De Vence's
Let's Make a Record
, a new studio album that needs to be pressed onto vinyl
. Also, be sure to check out the soon-to-be expired campaign for
Torey Pines
, a stop-motion animated film that chronicles a young boy's unforgettable journey across the United States with his schizophrenic mother.
TOP 10 NW MUSIC FOR WEEK OF 11/25
Compiled from figures at Sonic Boom Records (Ballard) and Easy Street Records (West Seattle).
1. Head & The Heart - Let's Be Still
2. Sound Garden - Screaming Life/Fopp
3. Nirvana - In Utero 2013 Mix
4. Pearl Jam - Lightning Bolt
5. La Luz - It's Alive
6. Macklemore & Ryan Lewis - The Heist
7. Caspar Babypants - Baby Beatles
8. Temple of the Dog - Temple of the Dog
9. Father John Misty - Fear Fun
10. Death Cab for Cutie - Transatlanticism
HEY, DID YOU SEE SANDRIDER ON MONDAY NIGHT FOOTBALL?

While the Seahawks were embarrassing the Saints on Monday Night Football, there was a surprise visit from local heavy-hitter Sandrider, whose ear drum pummeling at Neumos was compared to the earthquake-causing crowd at CenturyLink Field. The battle between Sandrider and the 12th Man was much closer than the actual game on the field, with Hawks fans edging out Sandrider 137.6 dB to 126.2 dB. One thing's for sure, Sandrider is loud.
FAMILY REVIVING THE SOUNDS OF SEATTLE ROCKER DAVE LEWIS

In the 1950s and early '60s, rock 'n' roll ruled the Northwest, and African-American musician Dave Lewis led that sound. At the time, it was rare for an African-American to break through the racial barriers that existed in the Northwest's music scene, but he did, and opened for such acts as Bill Haley and the Comets and Little Richard. Lewis had several local hits, but never reached national acclaim. On Saturday, his family is paying homage to his forgotten music. Lewis' son and grandson, Dave Lewis Jr., and jazz drummer D'Vonne Lewis, are presenting The Dave Lewis Revue II, a tribute to the elder Lewis at the Langston Hughes Performing Arts Institute. Industrial Revelation and Bandalabra will cover Lewis' music, along with a host of other Seattle players, including organist Delvon Lamarr and guitarist Andy Coe.
GIFT UH GAB NAMED TO TOP 15 FEMALE RAPPERS
XXL's list of the "15 Female Rappers You Should Know" features Gift uh Gab from Seattle. According to XXL, Gift uh Gab has an aged, classic hip-hop flow, reminiscent of the New York sound of classic female lyricists like Queen Latifah. Gift uh Gab is serious about putting the Northwest on the hip-hop map, crafting an impressionable image with her nonchalant flow yet hard-hitting lyrics. Gift uh Gab carries a sound that has the potential to spurn a new age of quality female lyricism in the industry.
LOCAL MUSIC IS REVIVING THE SMITH TOWER
"Built in boast, as the tallest on the coast/He was once the city's only toast," sings Ben Gibbard in his song "Teardrop Windows." The tune, released last year, was about the Smith Tower. At the time, the 42-story building, which will observe its 100th anniversary next year, was 85 percent unoccupied. But today, the building is making a comeback, and music deserves some of the credit. The Tower has been gaining a cultural currency. Local singer/songwriter Kris Orlowski has become a fixture in the building, hosting the Mill Street Sessions, a NPR Tiny Desk inspired web series featuring local artists, out of his Projectline Office. Additionally, he has played small, intimate shows atop the tower, in the 42nd floor apartment. Gibbard has also played the Smith Tower, holding a performance in its historic Chinese Room. This interest in the building is stirring up excitement for the tower's future as a possible destination for artists of all kinds.
FOR EVERY WOMAN WORKING IN FILM, THERE ARE FIVE MEN

In light of the record-breaking opening of the female-led action film Hunger Games: Catching Fire this past weekend, the New York Film Academy decided to take a closer look at women in film and what, if any, advancements women are making. After reviewing the data, the New York Film Academy found that Hollywood remains stuck in its gender bias. Of course, it's not all disparaging news, and there are a number of female filmmakers, characters, and emerging talent challenging the status quo. In addition, in the independent sphere, women made up roughly half of the directors at this year's Sundance Film Festival, yet still struggle when it comes to films receiving a wide release. Check out their in-depth infographic that sheds light on gender inequality in film.
FULL TILT RELEASE PARTY FOR MUDHONEY FLAVOR WILL FEATURE ITS NAMESAKE

The upcoming release party of Full Tilt Ice Cream's new Mudhoney flavor on December 11 at Full Tilt's flagship White Center store has a sweet surprise being planned. Mudhoney the band will be making an appearance at the release party. The party begins at 7 p.m. and the band will perform at 8 p.m.
LOCAL FILM FINDING HILLYWOOD WINS AT THE NAPA VALLEY FILM FESTIVAL
Finding Hillywood, a film produced and directed by local Leah Warshawski, won the Audience Award for the Best Documentary at the Napa Valley Film Festival. The film captures the beginnings of Rwanda's film industry and the pioneers who are bringing local films to rural communities, on a giant inflatable movie screen. Since its world premiere at the Seattle International Film Festival in May, Finding Hillywood has been to over 20 film festivals around the world and won four awards.
DON YOUR SANTA HATS, FIGGY PUDDING IS BACK!

This Friday, December 6, is the 27th Annual Great Figgy Pudding Street Corner Caroling Competition at Westlake Center downtown. Dozens of caroling teams will sing their hearts out on the street corners. The event is presented by and benefiting the Pike Market Senior Center & Food Bank, and will be from 5:00 p.m. to 8:30 p.m. This heart-warming tradition attracts nearly 10,000 people every year and is one of Seattle's most festive nights.
QUICK LINKS

br />
Make sure your friends and colleagues are signed up for our Newsletter!
Click
here
for the signup page.