Vol. 6, No. 28
November 28, 2012




CITY OF SEATTLE INVESTMENTS SUPPORT EMPLOYMENT IN THE ARTS
OFFICE OF ARTS & CULTURAL AFFAIRS
The Arts Mean Business funding program's purpose is to fund arts jobs that are crucial to the implementation of sustainable revenue strategies for Seattle arts, cultural and heritage organizations. The program will provide one-time funds for positions that will make a difference in each organization's ability to generate extra revenue to carry out its mission. For 2012, twenty organizations were awarded funding for positions directly related to arts and cultural development in Washington State. Some of the organizations awarded were: ROCKiT Community Arts, Seattle Men's Chorus and Seattle Women's Chorus, Seattle Women's Jazz Orchestra, Unified Outreach, and Washington State Jewish Historical Society.
ART ZONE WITH NANCY GUPPY IS BACK THIS FRIDAY, NOVEMBER 30
ART ZONE
This week's episode of Art Zone with Nancy Guppy will feature music from the Local Strangers. Todd Bishop from GeekWire will be on hand to demo cool art apps, and Nick O'Connel, a writer and climber, chats about his new novel, The Storms of Denali. Art Zone will also celebrate 25 years of Artist Trust.
INDUSTRY NEWS AND UPDATES
WASHINGTON FILMWORKS PARTY AND ANNUAL UPDATE
Washington Filmworks invites you to the Seattle Annual Industry Update and Party on Wednesday, December 12. Join the celebration of the renewal of the Motion Picture Competitiveness Program and congratulate the recipients of the Innovation Lab Funding Assistance Program. Learn about all Washington Filmworks has to look forward to in 2013 and stay for drinks and live music. The evening begins with a reception and a brief presentation at Balagan Theater from 6:00 p.m. - 8:00 p.m. Guests 21 and over are invited to celebrate at Barboza from 8:00 p.m. - 10:00 p.m., including fantastic tunes from Sportn' Life Recording Artists, Fly Moon Royalty.
FILMMAKERS: NOVEMBER 27 WEBSERIES MEETUP FEATURES NEW MEDIA LAW PANEL
The November Seattle Webseries Meetup, a monthly group discussion to unite filmmakers and explore various topics, will feature a panel of entertainment lawyers who will answer questions on new media productions. Matt Hooper, a film producer and entertainment executive prior to practicing law, brings extensive industry experience and knowledge to Foster Pepper's Arts and Entertainment Group. Heather Morado, an attorney at Rosen Lewis PLLC, focuses her practice on intellectual property, entertainment, and general business matters. Duncan Macfarlane represents entertainment developers, independent filmmakers, producers, production companies, brands, investors, and other media-related entities in the development, finance, production, distribution, and exploitation of entertainment, new media, and technology. The mixer begins at 6:00 p.m. and the discussion begins at 6:30 p.m.
EJNA PRESENTS 'EVERYDAY ACTIONS-AT WORK IN THE COMMUNITY'
EJNA BEHIND THE SCENES
On November 30, six organizations will present 16 videos they have created about their experiences, accomplishments, and the knowledge they have accumulated from working with over 180 youth in the Seattle/King County area since August 2011. Together, the Environmental Justice Network in Action (EJNA), St. Mary's Parish and Food Bank, Interim Wild Youth Program, Aki Kurose Middle School, Reel Grrls, Seattle Public Utilities, and Local Hazardous Waste Management Program invite the community to celebrate the youth and their work at this event, which includes a video showcase, outreach and activities, information and resources, and food and refreshments. The event will be held at New Holly Gathering Hall from 6:30 p.m. to 8:30 p.m. on November 30. R.S.V.P. to Patricia Bell Wyrick at patricia.bell-wyrick@seattle.gov.
EXPLORE SEATTLE FILM INSTITUTE'S PROGRAMS FOR FILMMAKERS THIS SATURDAY
SFI
The Seattle Film Institute (SFI) offers professional certificates, undergraduate degrees, and graduate degrees in all aspects of filmmaking. All SFI programs feature a hands-on education and practical experience that provide the groundwork for professional careers. Students receive a real world education from a faculty anchored by film industry professionals. SFI's next two program start dates are March 4, 2013 and September 16, 2013. Join SFI's staff on Saturday, December 1 at 11:00 a.m. to learn more about the institute's full time programs.
VERA PROJECT TAKING APPLICATIONS FOR INTERNSHIP AND COORDINATOR JOBS
VERA PROJECT
The Vera Project is currently seeking a programming intern and a volunteer coordinator. The programming intern collaborates with Vera's core programming team (Program Director, Program Coordinator, Steering/Programming Committee Chairs, Volunteer Coordinator, and Outreach and Partnerships Coordinator) in advancing the mission and initiatives of these committees and in helping to manage partnership projects. The Volunteer Coordinator Intern works closely with the Program Director and Participation Coordinator to provide Vera volunteers with guidance, mentorship, and information. They may also assist in the planning of volunteer recognition activities, and coordinating volunteer sign-ups and shift supervising at offsite events. Closing date is the end of the day on December 7.
26TH ANNUAL GREAT FIGGY PUDDING CAROLING COMPETITION ON DECEMBER 7
PIKE MARKET SENIOR CENTER
The Great Figgy Pudding Competition celebrates the holiday season by filling downtown streets with caroling teams singing their hearts out to raise money for the Pike Market Senior Center and Downtown Food Bank. Proceeds benefit low income and homeless seniors and families living in downtown Seattle. The event will take place on December 7 from 5:00 p.m. - 8:30 p.m. All interested carolers will gather at Westlake Center, located at 400 Pine Street.
SEATTLE HOME MOVIE DAY BEING HELD ON DECEMBER 8
Join Phil Borgnes of Sidewalk Cinema and Hannah Palin, Film Archives Specialist at the University of Washington Libraries Special Collections, for the tenth annual Home Movie Day on Saturday, December 8 from 10:00 a.m. - 1:00 p.m. at the Northwest Film Forum. The event is free and open to the public. Home Movie Day Seattle will feature information about preserving home movies, a display of film equipment, magazines, ephemera, screenings of home movies from the University of Washington Libraries Special Collections, and home movies from Philip Borgnes' orphan film collection.
WASHINGTON FILMWORKS ANNOUNCES INNOVATION LAB SEMI-FINALISTS
WASHINGTON FILMWORKS
Washington Filmworks has announced the five semi-finalist filmmakers for the inaugural Film Cycle of the Innovation Lab. A jury of industry experts, representing all facets of pre-production, production, marketing and distribution chose the five semi-finalist filmmakers from a diverse collection of 23 quality applications for funding assistance. The semi-finalists will pitch to the jury on Friday, November 30 in Seattle; the jury will recommend finalists to move forward and present to Washington Filmwork's Board of Directors. Projects awarded funding will be announced at Washington Filmworks' Annual Industry Update in Seattle on Wednesday, December 12, 2012.
SEATTLE-AREA WORKING MUSICIANS' HOLIDAY OFFICE PARTY ON DECEMBER 12
PARTY EVENT PAGE
Musical artists may not have a standard office or see co-workers around the water cooler every day, but musicians are real, working people who enjoy the company of peers too! On Wednesday, December 12, local working musicians will gather in the Musicquarium Lounge at The Triple Door in downtown Seattle beginning at 4:00 p.m. In addition to standard happy hour specials from 4:00 p.m. - 6:00 p.m., the Musicquarium has generously offered to keep a Working Musician Drink Special running all night.
YOUTH ARTS EDUCATION FUNDING PROGRAM OPENS DECEMBER 13
CITY ARTS
The 2013 to 2014 Youth Arts funding program's online application will open Thursday, December 13. The application deadline is Monday, February 4, 2013. Youth Arts is an annual funding program that makes a difference in the lives of Seattle's middle and high school youth by providing arts education in all art forms during out-of-school time. Awards are given in amounts up to $10,000. The upcoming funding cycle will support arts training between September 2013 and September 2014. The program is open to individual artists, teams of artists, arts and cultural organizations and youth service agencies.
WASHINGTON FILMWORKS NOW HIRING ACCOUNTING ASSISTANT
Washington Filmworks is now hiring an entry-level Accounting Assistant to work between 20 - 25 hours per week. The primary responsibility is to assist the Director of Operations & Finance in maintaining and managing data that tracks the economic impact of the motion picture industry in Washington State. Duties include, but are not limited to, the aggregation of expense data for reporting and statistical purposes, and working with internal databases and a full range of support systems. The ideal candidate will be able to work collaboratively, is comfortable handling responsibility, and is very detail oriented. Application deadline is December 28.
SEATTLE REPERTORY JAZZ ORCHESTRA HIRING A DEVELOPMENT DIRECTOR
SRJO
The Seattle Repertory Jazz Orchestra (SRJO) is a highly successful, medium-sized non-profit arts organization in its 18th year. SRJO is seeking to fill a new Development Director position. The Development Director will manage fundraising from government agencies, corporations, foundations and individual donors, while generating the resources necessary to fulfill SRJO's mission and artistic vision. This person will take the lead in grant writing and producing all SRJO special fundraising/donor events, including the annual fundraising Gala, plus other donor cultivation events throughout the year. The deadline to apply is December 31, 2012.
UMOJA'S HOLIDAY TREES FOR P.E.A.C.E. BENEFITS YOUTH MUSIC/ART/TECH ED
UMOJAFEST P.E.A.C.E. CENTER
The Umoja P.E.A.C.E. Center is selling holiday trees to support youth development through music, arts, and technology education in central Seattle. Trees are priced to fit each individual's budget and orders are already being accepted. Trees are available for pick-up at the center every day from 9:00 a.m. to 9:00 p.m. at 1107 24th Avenue. Contributions are also accepted from those who do not wish to purchase a tree but still want to donate.
LYNN SHELTON'S 'TOUCHY FEELY' SCREENING IN SUNDANCE'S 2013 U.S. DRAMATIC COMPETITION
SUNDANCE
Sundance Institute announced today the films selected for the U.S. and World Cinema Dramatic and Documentary Competitions. Seattle filmmaker Lynn Shelton's Touchy Feely will be screened in the U.S. Dramatic Competition. Touchy Feely follows a massage therapist who is unable to do her job when stricken with a mysterious and sudden aversion to bodily contact. The cast includes Rosemaire DeWitt, Allison Janney, Ron Livingston, Scoot McNairy, Ellen Page, and Josh Pais. Touchy Feely will premier at the 2013 Sundance Film Festival, held January 17-27 in Utah.
LOW-POWER FM RADIO: INFORMATION SESSION FOR NON-PROFITS
BROWN PAPER TICKETS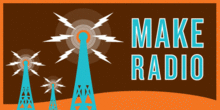 On January 24, 2013 at 1:00 p.m., Brown Paper Tickets will host an information session for non-profits will cover the Low-Power Community Radio Opportunity at the Langston Hughes Performing Arts Center, 104 17th Avenue South Seattle, WA 98144. The event is produced by Brown Paper Tickets in partnership with The Seattle Office of Arts & Cultural Affairs and 4Culture. The information session will cover what this opportunity means for local non-profits interested in learning more about the last wave of hyper-local low-power community radio signals. Topics will include what's possible with not only a radio signal, but a studio with the potential to be a multi-platform community media hub.
NORTHWEST FOLKLIFE FESTIVAL LOOKING FOR PERFORMERS
Northwest Folklife is looking for musicians, dancers, community groups, artists, storytellers, and instructors to participate in the 42nd annual Northwest Folklife Festival, which will take place May 24 - 27, 2013 at Seattle Center. The annual Northwest Folklife Festival is the largest free community arts festival in the United States. It is sponsored by Northwest Folklife, a year-round nonprofit organization dedicated to creating opportunities for all people to appreciate, share, and participate in the evolving traditions of the Pacific Northwest.
TOP 10 NW MUSIC FOR WEEK OF 11/19 - 11/25
Compiled from figures at Sonic Boom (Ballard) and Easy Street (West Seattle and Queen Anne).
1. Soundgarden - "King Animal"
2. Macklemore & Ryan Lewis - "The Heist"
3. Live at KEXP - "Live at KEXP Volume 8"
4. Nirvana - "Insecticide"
5. Brandi Carlile - "Bear Creek"
6. Ben Gibbard - "Former Lives"
7. RNDM - "Acts"
8. Sera Cahoone - "Deer Creek Canyon"
9. Allen Stone - "Allen Stone"
10. Maldives - "Muscle for Wing"
HELP "KICKSTART" SEATTLE FILM AND MUSIC PROJECTS
Kickstarter is an online "crowd-funding" resource that helps musicians, filmmakers and
producers of artistic projects reach out to friends and fans for financial support. Kickstarter allows artists the opportunity to give back to funders with special rewards, such as an exclusive album pre-release, a producer credit in a film, or even getting to meet the
artist in person. Seattle is a hotbed for film and music projects, and you can be a pivotal part of the production process by backing a project and spreading the word. Current

Seattle-based Kickstarter projects are listed below, in order of imminence, from soonest-ending project to furthest out. Click on the Kickstarter buttons to check out these local projects and discover even more happening around Seattle.
Performing the works of jazz great Jim Knapp, musician-led Scrape creates a new genre where chamber music meets improvisation.

PULP!
- November 30 (2 days)
A 3-D science fantasy airship combat game, complete with customizable ships.

The Seattle-based folk/punk quartet records an LP of six of their favorite original songs.
A web series introducing viewers to the Last World, a sci-fi, steampunk, fantasy playground.
A documentary chronicling the art, history and lives of prominent Northwest cartoonists and comic artists.
An unusual coming-of-age story following a teenage girl and her father on a foreign planet as they hunt for resin, the valuable byproduct of rare insects.

This indie-rock Seattle band is set to release their first album after six years of song writing.
A feature-length documentary about one Nepali girl's life, globalization, and mental health.
A double-sided LP of original songs by Dawn Clement, inspired by people around the world.
Why Kickstarter and not IndieGoGo?
The overwhelming basis for promoting Kickstarter as a project fundraiser stems from the tool's clear and complete structure. It is a system that ensures artists approach each and every venture with a comprehensive business plan. The debatable result, wherein artists may or may not keep the funds they raise based on whether or not their project is funded fully, interests us because it protects project backers. IndieGoGo, although a great money-generating platform, does not provide the same level of investor protection when projects go by the wayside. At least for the time being, our office has decided to continue supporting Kickstarter.
SHORT FILM FRIDAY: 'IN THE PINES'
The film for this Friday, November 30, will be In The Pines, a short by the local filmmakers Zeek Earl and Chris Caldwell. The film's story concerns a young woman who may or may not be nuts. Her fragile mind is totally convinced that aliens, who are white like paper and not caucasians, want to take her to a better world. She leaves her home in the city, enters a forest, climbs a mountain, finds a spot, and waits for the aliens to come. The closing song provides an excellent finish to this beautifully photographed and scored film.
SCARECROW ON SEATTLE: 'YEAR OF THE HORSE' (1997)
Have you ever been in a movie? I'm not talking about being an extra, or even a featured player. I'm taking about the experience of sitting there, in the darkness of a movie theater, and having the very real, palpable feeling that you actually lived that moment, or some semblance of it. That happened to me in the summer of 1997 in the Varsity Theatre. Jim Jarmusch's documentary about Neil Young and his band Crazy Horse was playing, and once the concert footage started, I had a weird feeling of déjà vu. I'd seen them at The Gorge the previous summer, where a friend had noted he saw a guy with puffy white hair hopping around the cheap seats with a Hi-8 camera. It never occurred to me that that guy was Jarmusch doing his own camera work, or that they'd feature the concert in a film. But as I sat in the Varsity at roughly the same distance from the screen that I had been from the stage, I slowly started to remember what the band was wearing that night (Neil in t-shirt, baggy shorts, black socks and boots, Frank Sampedro in a Jimi Hendrix shirt), the songs they did, the huge candles on the stage, and the energy they brought to the venue, and started to wonder. Then, 20 minutes in, during the song "Slip Away," Jarmusch turns his camera on the beautiful landscape of Eastern Washington and I instantly knew it couldn't be anywhere else.
As the song hums along, we see low, long cloud formations through the rainy windows of the tour bus going up and down the inclines of I-90 and then, finally, arrive at The Gorge Amphitheatre as the sun is setting and the show is about to begin. But Year of the Horse is not a slick, multi-camera concert experience with canned audience reaction shots. It's a gritty portrait of a hard working, sonically organic unit of rockers. The opening credits state it was "proudly filmed in Super 8" (and 16mm and Hi-8 video), so most of the footage is grainy, grungy, and raw, reflecting perfectly on the setting and the performers. The interviews, which run throughout the film between songs, are similarly of the no-nonsense variety. All four members of Crazy Horse talk about their long, tangled, complex but unpretentious history, and at one point even give Jarmusch grief for being an "artsy-fartsy" filmmaker. The concert footage is not limited to the Gorge; there are also hilarious and disturbing scenes from previous Crazy Horse tours to Amsterdam, Germany, Japan, France and Italy. But the heart and soul of the movie is clearly in Washington. This is never more evident than late in the film, on stage, during the last song. The rain has returned. Neil and the band are soaking wet, seemingly feeding off the weather during "Like A Hurricane", creating a soundscape of storm noises as the rain beats down, egging them on, challenging them to meet its energy. And they do, in spades, giving it all up, owning the night and the venue and the atmosphere, and the audience.
-Mark Steiner
PLAYNETWORK PICKS THE MUSIC YOU HEAR IN THE AIRPORT AND AT THE MALL
Spencer Manio is a 39-year-old Seattleite who put Oakland blog darlings tUnE-yArDs in a 2010 BlackBerry commercial. Back then the band was relatively unknown. Two years later, tUnE-yArDs is a critically acclaimed band. Manio works as a freelancer for BlackBerry and Nordstrom at the Redmond company PlayNetwork. He finds music and uses it to create specific vibes for companies.
SPORTN' LIFE FOUNDER DEVON MANIER REFLECTS ON LABEL'S TENTH YEAR
Ten years ago, the self-proclaimed "longest operating independent Hip-Hop/Soul/R&B record label in the area" was formed, in large part, from local man DeVon Manier's desire to bring his favored style of rap music to a larger audience. When asked about what the ten year anniversary meant to him, DeVon replied, "There's been a lot of growth. Thinking about where we started: D. Black and Fatal. These guys were like 14 years old when we started. It's growth, you know. They were performing at community centers, church functions, high school functions - things like that. We recognized the talent, and what we set out to do was to cultivate it, and take things downtown so to speak, and it worked out."
'Y
OUR SISTER'S SISTER'
WINS BEST ENSEMBLE PERFORMANCE GOTHAM AWARD
Congratulations to Lynn Shelton and the cast and crew of Your Sister's Sister, filmed in Washington in 2011, on winning the Gotham Award for Best Ensemble Performance! Also presented at the 22nd annual event on Monday were Wes Anderson's Moonrise Kingdom for Best Picture Award, and How To Survive A Plague for Best Documentary Award. Actor Matt Damon, director David O. Russell, philanthropist and social entrepreneur Jeff Skoll, and Oscar award-winning actress Marion Cotillard were presented with career tributes.
VOTE FOR YOUR FAVORITE ABLUMS OF 2012
Grizzly Bear? Japandroids? Macklemore & Ryan Lewis? Frank Ocean? Who will be among KEXP listeners' top albums of the year? You can help the bands you love make that list by voting on your favorites. From now through December 21 visit KEXP's end of year countdown page and vote for your top 20 albums of 2012. Albums are sorted alphabetically by artist, but feel free to write in anything that may have been missed. Then, based on your votes, KEXP will countdown the most voted on albums of the year. Tune in on Friday, December 28, to hear them all!
Seattle Office of Film + Music Staff
James Keblas, Director
Karin Zaugg Black, Communications Director
Chris Swenson,
Film + S

pecial Events Program Manager
Rachel Sawyer, Creative Industries Business Development Manager
Katoya Grant,
Administrative Specialist
Sam Mouser, Permit Specialist