Vol. 7, No. 22

November 6, 2013



TONIGHT, KICKSTARTER EVENT OFFERS TIPS FOR FUNDRAISING SUCCESS
Kickstarter's Stephanie Pereira will be giving Seattle a primer on how to bring a Kickstarter project to life. She will be joined by a panel of local Kickstarter veterans including musician Rob Rowe, producer and actor Alycia Delomre of "Rocketmen," and Noah Wilson of the storytelling team Mr. and Mrs. Muffins. Her presentation will take a look at some successful projects from across the site and discuss what kind of rewards work best, how to spread the word about your project, and other helpful tips. Join Stephanie and Kickstarter tonight, November 6. Doors open at 5:00 p.m., presentation starts at 6:00 p.m., at the Spitfire Bar and Grill in Belltown.
ZOMBIE ORPHEUS ENTERTAINMENT HONORED BY CITY OF SEATTLE
Mayor Mike McGinn recognized production company Zombie Orpheus Entertainment (ZOE) as part of the In Good Company business recognition program last week. The mayor touted their innovative business model, commitment and engagement of their audience, and their support of Seattle's local film industry. "Creativity and entrepreneurship are two traits that have made Seattle a world leader in innovation," said Mayor McGinn. "Businesses like ZOE embody this spirit. Through their innovative business model and fan engagement, they are creating new ways for people to enjoy high-quality productions." Besides producing entertaining films and web series, ZOE has provided jobs to local cast and crew members at livable wages, and created a career pipeline for local film students with comprehensive internship programs.
FILM AND MUSIC ON "ART ZONE" WITH NANCY GUPPY
This week Seattle Channel's "Art Zone" with Nancy Guppy includes: a performance by the Country Lips, who bring their twangy sound to the Art Zone Studio; and Nancy covers the Third Annual Seattle Short Film Festival, which returns this weekend to The Seattle International Film Festival Film Center.
SUBMIT YOUR LATEST WORK TO COMMERCIALIZE SEATTLE
Commercialize Seattle is a business development campaign designed to drive more production and advertising business to Seattle and the region. As part of the campaign, Commercialize Seattle will highlight commercials that were made and produced locally in the "Latest Work" section of the Commercialize Seattle website. Commercialize Seattle is now accepting submissions for projects to be featured in the "Latest Work" section. Submission criteria states projects must be from a Washington-based production company/agency; must have been shot entirely in Washington State; and may be no longer than two minutes in length.

DOUGLAS HORN'S HAPPY HOUR PRESENTATION NOW ONLINE
If you missed September's Happy Hour with Douglas Horn, now is your chance to catch his presentation online. Douglas Horn shares new trends in film distribution, including VOD, day-and-date releases, and demand-based theatrical and non-theatrical exhibition. He's also gives the inside track on emerging opportunities in film finance such as crowd-investing and staged financing. Hear him discuss why the economics of independent film have been a crazy bet for the past five years, and why he thinks that these exciting changes now open a new chapter for independent producers with the right projects.
INDUSTRY NEWS AND UPDATES
MEMBERS OF LA LUZ INJURED IN CAR CRASH; HOW TO HELP

Sad news: Seattle surf band La Luz was in a serious car crash last night. They are currently on tour with Montreal, but the car crash was so severe they had to cancel their remaining tour dates. Their van was totaled, gear destroyed, and medical attention was needed. La Luz could really use support right now, to assist; Hardly Art has set up a Paypal account. 100 percent of the donations will go to the band as they seek to pay medical bills and purchase a new van, new equipment, and new merchandise.
SEATTLE'S MUSIC AN IMPORTANT PART OF ITS ENTREPRENEURIAL ECOSYSTEM

Ask Seattleites why their city is so successful and they'll cite a frontier spirit that encourages risk and thinking differently. In fact, Seattle has developed a quirky, independent approach that permeates everything from music to software to retail. In an on-going series, the Kauffman Foundation has published an in-depth look at what makes Seattle one of the nation's most exciting entrepreneurial environments. One aspect that is focused on is Seattle's music scene. Now more than ever, artists have to be entrepreneurs in order to succeed. Hear what Seattle's musicians are doing to survive in an industry still finding its way in the digital age.
BALLARD FILM STUDENTS WIN FIVE-STATE FESTIVAL

For the ninth straight year, students from the Ballard High School Video Production Program are winners in Fresh Film Northwest. This competitive regional festival is coordinated by the Northwest Film Center; it accepts entries from filmmakers ages 13-19 in Alaska, Idaho, Montana, Oregon, and Washington. The BHS student's music video, "Stop Pretending," won the Creative Self-Expression Award for outstanding achievement in cinematic storytelling. The program will be screened and prizes awarded at the Portland Art Museum's Whitsell Auditorium on Saturday, November 16.
MICROSOFT TO INCLUDE FREE MUSIC STREAMING WITH XBOX ONE CONSOLE
Microsoft will include free ad-supported streaming for its Xbox Music service on its Xbox One console. Albert Penello, Microsoft head of Xbox product planning, confirmed the move in a tweet. Xbox One owners won't need to subscribe to the Xbox Music service to stream music, but "will get periodic ads," according to Penello. Xbox 360 users can listen, but must be subscribers.
WORLD FAMOUS RESPONSIBLE FOR JULEP'S NEW CAMPAIGN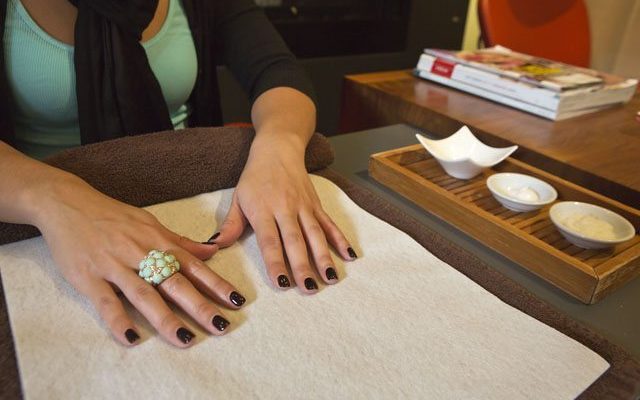 Seattle-based beauty supply company Juelp launched a new ad campaign. The new commercial is produced by the creatives at Seattle's World Famous. The new campaign from Julep is intended to keep people in the loop of local style news. Steve Manning, the World Famous media brain, points out that their client is in the same camp as Seattle e-tailers such as Zulily and Zillow-that is, Seattle-based merchants creating a buzz on TV screens. The commercial will air on networks such as Oxygen, Bravo, TLC, LMH, and VH1.
MACKLEMORE, THE KORA BAND, AND UNION 493 FEATURED ON KCTS 9'S "PIE"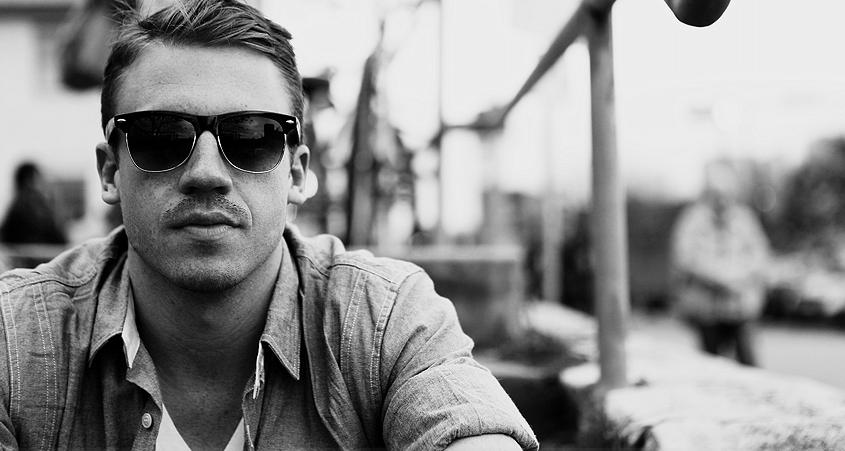 This week, KCTS 9's "PIE" celebrates Macklemore's ascent to the top of the charts. In an interview directed by photographer Chase Jarvis, Macklemore talks about his life, growing up on Seattle's Capitol Hill and working his way into music; speaking about music, rap, and race. "PIE" also meets local jazz group, The Kora Band, who have made a West African instrument the centerpiece of their sound. And Seattle bassist Evan Flory-Barnes narrates a brief history of the Seattle Negro Musicians Union local 493, the union that black musicians formed when they were denied membership in Local 76.
SHORT FILM FRIDAY: "ENEMY WITHIN"
This week's short film will be the preview for a project called "Enemy Within," a film created by Preston Miller and photographed by Matt Karas. The short, which concerns dancers from around the country and from a variety of disciplines, is scored by Nate Omdal and Spekulation. The latter, Spekulation, is the person of interest: He is a local rapper and producer, and his participation in this dance project is one of the many examples of how 206 hiphop is highly adaptable and culturally open.
-Charles Mudede
COMMERCIALIZE-IZED IT!
In support of Commercialize Seattle, the new business development campaign designed to drive local film production and advertising business, we will feature a commercial shot in Seattle and around Washington every week. This week's feature is from Clatter and Din, a local media production company that specializes in audio and visual enhancement. In their work for outdoor sports merchandiser Marmot, they mixed a beautiful backtrack that accompanies the actions of athletes training for outdoor sports such as skiing, bouldering, and ice climbing.
KICKSTART SEATTLE FILM + MUSIC PROJECTS
This week, a newly added project is Kara Hesse's EP,
Better by Morning,
which features multi-platinum string arranger, Phillip Peterson.
Also, be sure to check o
ut the
soon-to-be expired campaign for Naomi Wachira's full length album that chronicles her life on record. She sings about single motherhood, and raising her daughter in a mindful society.
TOP 10 NW MUSIC FOR WEEK OF 10/28
Compiled from figures at Sonic Boom Records (Ballard) and Easy Street Records (West Seattle).
1. Pearl Jam - Lightning Bolt
2. Head & The Heart - Let's Be Still

3. Death Cab for Cutie -Transatlanticism
4. La Luz - It's Alive
5. Caspar Babypants -
Baby Beatles
6. Hobosexual - II
7. Neko Case - The Worse Things Get, The Harder I fight, The More I Love You
8. Macklemore & Ryan Lewis -The Heist
9. Ayron Jones & the Way - Dream
10. Sol - Eyes Open
JOSH ROSENFELD DISCUSSES BARSUK RECORDS AND THEIR 15 YEAR ANNIVERSARY
Barsuk Records' co-founder Josh Rosenfeld sits down to talk with City Arts about this weekend's four-night music fest across town that celebrates 15 years of Seattle's Barsuk Records. Barsuk Records, a label known mostly for literate, indie-minded rock fare includes local and national favorites such as: Death Cab for Cutie, The Long Winters, Ra Ra Riot, Mates of State, Menomena, Jesse Sykes, and Nada Surf. Rosenfeld talks about the beginnings of Barsuk Records and the impact that Amazon's pilot program had on helping get their record label started. Rosenfeld also discusses Barsuk Records' close ties to Seattle and the impact that the music climate in Seattle has on their label.
A GUIDE TO THE AFFORDABLE CARE ACT FOR MUSICIANS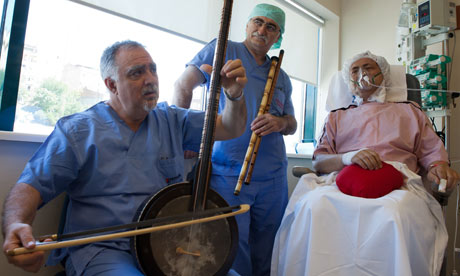 The Affordable Care Act, also know as "Obamacare" is here, and musicians must start figuring out how it affects their health and budget. In States where Medicaid assistance was not expanded, the working poor, which includes many musicians, may not be able to afford required coverage. Pricing for the Affordable Care Act varies from State-to-State and even by county. Hypebot provides a basic introduction into the new act and how to prepare oneself for the road ahead.
CELLULOID SEATTLE EXHIBIT EXTENDED UNTIL DECEMBER FIRST
If you haven't gotten the chance to visit the Celluloid Seattle exhibit at the Seattle Museum of History and Industry, you still have a month to do it. The exhibit has been extended until December 1. Celluloid Seattle includes posters and props from dozens of films shot in Seattle, like the steam whistle from Tugboat Annie, a 1933 movie based on the real-life Thea Foss of Tacoma, a Norwegian immigrant who founded the largest tugboat company in the western United States. There's also a mock-up of the set for "Frasier," and of course a large feature on Sleepless in Seattle.
LUCKY THEM BRINGS DIRECTOR MEGAN GRIFFITH'S CAREER INTO FOCUS
Megan Griffiths has a tiny tattoo of a movie camera on the inside of her wrist, an appropriate memento for someone who tells stories through moving pictures. "I've always been a behind-the-camera person," she says. A Seattleite since 2000, the 38-year-old Griffiths is no longer an up-and-coming filmmaker; she's arrived, with each of her films having served as a step along the way. Her latest, Lucky Them, a romantic comedy filmed in and around Seattle earlier this year, opened at the Toronto International Film Festival to a standing ovation, and has now been picked up by IFC for national distribution. The Seattle Times examines Griffiths career, from her formative experiences in college, to her relationship with Lynn Shelton, and her experience as director of Lucky Them.
UNIVERSITY OF WASHINGTON ROBOT FEATURED IN NEW MOVIE ENDER'S GAME
The new Sci-Fi movie, Ender's Game, which is based on the 1980s novel by Orson Scott and stars Harrison Ford and Asa Butterfield, needed a futuristic robot for a prop in the new film. The film's producers decided to recruit the University of Washington robot called Raven to perform surgery on the hero's rival in a key scene. Raven was first developed ten years ago after the U.S. Army showed interest in technology for its remote medic units.
SOUNDGARDEN'S KIM THAYIL REMEMBERS GRUNGE'S EARLY YEARS
Soundgarden's 1987 debut, Screaming Life, not only helped to establish the then-fledgling Sub Pop label but also, according to guitarist Kim Thayil, went on to influence elements of the sound and style of peer groups like Nirvana and Alice in Chains. In this interview with Radio.com, Thayil discusses Soundgarden's relationships with other Seattle bands and labels during The Grunge Era , and what contributed to The Grunge Explosion in the early '90s.

FILMMAKER MEGAN GRIFFITHS LOVES SEATTLE AND SEATTLE LOVERS HER BACK
Megan Griffiths has contributed to almost every major independent film in Seattle since 2005, and has gained the support and respect of her peers. Now that she's leading projects, she's showing love back to the town that put her on the map. Griffiths most recent film, Lucky Them, was originally set in New York City, but she convinced the producers to move the film to Seattle. James Keblas, director of Seattle's Office of Film and Music, credits Griffiths, among others, for helping make Seattle a destination for independent filmmaking. Keblas says the fact that she brings her projects to the city and hires local crew members keeps filmmakers working. That, in turn, attracts other film projects. In short, it's a beautiful relationship.
LEVI KREIS TO JOIN SEATTLE MEN'S CHORUS AS GUEST ARTIST

Seattle Men's Chorus (SMC) borrows from the film classic Cassablanca for their annual holiday extravaganza at Benaroya Hall. In all, there will be eight concerts held in Seattle. SMC is welcoming Tony award-winning pianist and vocalist Levi Kreis as their guest artist for their November 30 and December 1 performances. With their unique blend of song, dance and comedy, SMC has carved its niche as a Seattle holiday tradition. As artistic director Dennis Coleman points out, "We try to bring three things to every holiday concert: a goose-bump, a laugh and a tear."
LIVELY ENTERTAINS ACQUISITION OFFERS, PUSHES AHEAD WITH NEW FUNDING
Lively, the Seattle startup that helps musicians earn money off of concerts by making audio and video available to fans after the performance is only ten months old. However, the young startup has already entertained three acquisition offers from potential suitors. While the bids are still up in the air, the company has pulled additional capital from venture backer, Second Avenue Partners, raising another $441,641, with a potential $6 million of additional funding on the way. Dean Graziano, Lively's founder, said that the Lively concept is resonating with folks because it's so simple. Bands install the Lively Audio Manger, utilizing an iPad to plug into the venue's sound board, and make audio recordings available to fans shortly after the show.
HOW TWILIGHT HELPED SAVE A STRUGGLING LOGGING TOWN
While it might be easy to make fun of Twilight, the poorly written teen-girl series about questionable relationships that was adapted for the movies, has made an impact on the little town of Forks, Washington. The series is set in Forks, Washington, a small struggling logging town on Washington's Olympic Peninsula. Since the release of the movie the timber town has become one of the biggest tourist attractions in Washington. Forks has seen hundreds of thousands of visitors since the books and movies garnered international acclaim, rejuvenating the once poverty stricken town, and bringing in a new tourist industry to assist the struggling logging industry.
WHAT SEATTLE BAND MATCHES YOUR PERSONALITY?
How does your personality equate to a Seattle band? Will you end up as a Pearl Jam, a Soundgarden, a Nirvana, or perhaps a more obscure but just as influential band? This fun quiz will show whether you belong with the mainstream grunge bands or lesser-known behind the scenes bands like Uncle Sam, Skin Yard, the Young Fresh Fellows, or the Squirrels.
QUICK LINKS