Vol. 7, No. 21

October 30, 2013



HAPPY HOUR RETURNS TONIGHT WITH TIM EVERITT!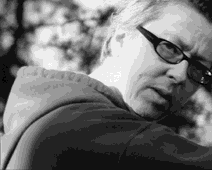 Whether you need an attention-grabbing state-of-the-art sequence, or a subtle enhancement, Tim Everitt will present a few quick and easy treatments to bring the look of your film up to Hollywood standards. Tim risks his own career to help filmmakers learn how they can do this on their own. Make sure to join us tonight, October 30, at the Spitfire Bar & Grill for our October Film + Music + Interactive Happy Hour Event.
FILM AND MUSIC ON "ART ZONE" WITH NANCY GUPPY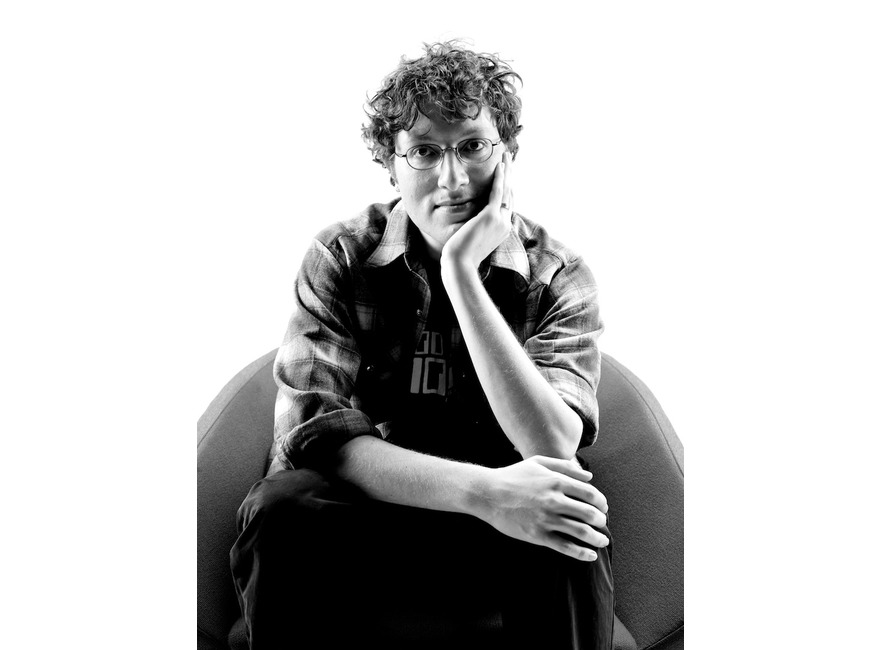 This week Seattle Channel's "Art Zone" with Nancy Guppy includes: a chat with Josh Rosenfeld of Barsuk Records about where they've been in their last 15 years and where they're going; Barsuk label band, The Long Winters, play a few tunes in the AZ studio; and Nancy takes a look at The 3rd annual Seattle Short Film Festival, which returns to The Seattle International Film Festival Film Center on November 9.
SUBMIT YOUR LATEST WORK TO COMMERCIALIZE SEATTLE
Commercialize Seattle is a business development campaign designed to drive more production and advertising business to Seattle and the region. As part of the campaign, Commercialize Seattle will highlight commercials that were made and produced locally in the "Latest Work" section of the Commercialize Seattle website. Commercialize Seattle is now accepting submissions for projects to be featured in the "Latest Work" section. Submission criteria states projects must be from a Washington-based production company/agency; must have been shot entirely in Washington State; and may be no longer than two minutes in length.

INDUSTRY NEWS AND UPDATES
NOVEMBER 6 KICKSTARTER EVENT OFFERS TIPS FOR SUCCESS
Kickstarter's Stephanie Pereira will be giving Seattle a primer on how to bring a Kickstarter project to life. She will be joined by a panel of local Kickstarter veterans including musician Rob Rowe, producer and actor Alycia Delomre of "Rocketmen," and Noah Wilson of the storytelling team Mr. and Mrs. Muffins. Her presentation will take a look at some successful projects from across the site and discuss what kind of rewards work best, how to spread the word about your project, and other helpful tips. Join Stephanie and Kickstarter on November 6. Doors open at 5:00 p.m., presentation starts at 6:00 p.m., at the Spitfire Bar and Grill in Belltown.
THE COMMERCIALIZE-IZER GENERATES CLICHED COMMERCIAL SCRIPTS AT A CLICK

To help promote Commercialize Seattle, Seattle-based advertising agency Creature devised a hilarious app that automatically spits out a commercial script. Just input an ad cliche of choice (selections include "cheese pull," "unbelievably smart kid," "two bathtubs," and of course, "talking animals") along with a Seattle area landmark and hit "commercialize." The app will then generate a scenario for your next advertising masterpiece.
LAST CALL FOR APPLICATIONS FOR THE 2014 JACK STRAW ARTIST RESIDENCIES

Application deadlines for the Jack Straw Artist Support Program, New Media Gallery Program, and Writers Program are due next Monday, November 4. The Jack Straw Residency Programs offer established and emerging artists in diverse disciplines an opportunity to explore the creative use of sound in a professional atmosphere through residencies in the recording studios and participate in various presentation programs. Jack Straw Productions is a non-profit multidisciplinary arts organization dedicated to the creation and presentation of all forms of studio art.
NIMIA OFFERS PLATFROM FOR MANAGING AND LICENSING PROFESSIONAL VIDEO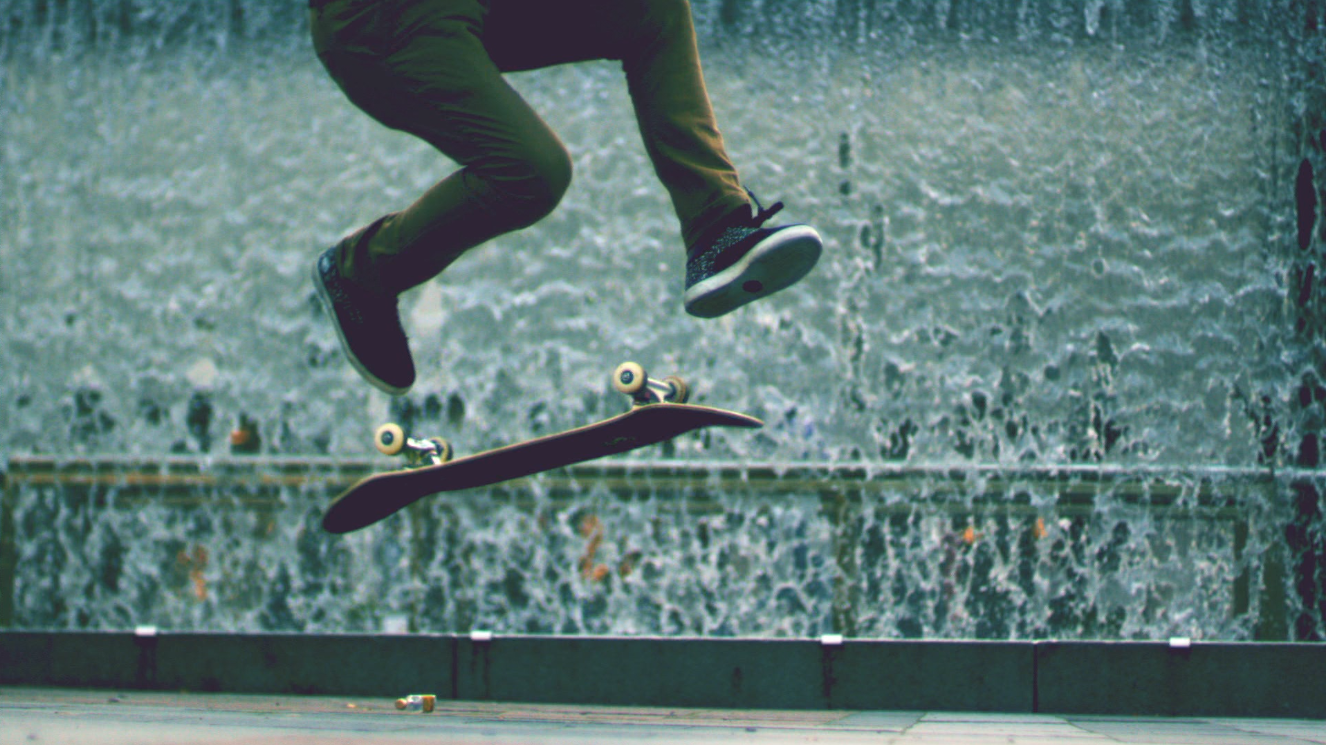 Nimia, a Seattle-based company, has introduced a new platform that allows video producers to archive, license, and distribute their media from a centralized hub. Nimia aims to be a solution for both producers and consumers; people who are looking for video content can access Nimia to find cinematography that has been licensed by companies like Red Bull and ESPN. Producers can easily upload videos to Nimia to host their content and easily make money, with up to 90 percent commission via licensing. Nimia also offers storage plans that allow customers to store and manage large files in a cloud, giving them the ability to send videos directly to buyers.
"A FISTFUL OF FILMS" SHOWCASES LOCAL FILMMAKERS ON VASHON ISLAND

"A Fistful of Films," a 90 minute program that features seven short movies from five Vashon Islandfilmmakers, will take place on Friday, November 1 at the Vashon Theatre. The local films include two culinary films, a Western, and a feature about a builder who carves film to place in the homes he's built or remodeled. The Western film titled, "All That We See or Seem," is the product of local island filmmaker Jessika Satori. The film, inspired by a true story told by Satori's grandmother, has received several nominations and awards at the Action on Film International Film Festival, including the prize for Best Western Film and Best Script.
SEATTLE OPERA KICKS OFF FREE SERIES WITH "WHEN OPERA MEETS FILM"
Seattle Opera's tradition of free adult education at Seattle University is back on select Tuesday evenings at 7 p.m., kicking off last night. The free series of lectures and discussions about opera and film will be held with Community Program Manager Rob McClung, and other special guests. The next lecture will be held on November 26, and features CityArts film correspondent Tony Kay, discussing John Steinbeck's Of Mice and Men, and its subsequent spinoffs on film and on stage.
TWO NEW GREAT JOB OPPORTUNITIES IN SEATTLE MUSIC
SPAZ Industries is seeking candidates with a strong entrepreneurial drive and a passion for entertainment for their General Manager and Content Manager positions at Do206.com. Do206.com is a exciting new local music and nightlife website, focused on music, arts, and entertainment in Seattle. The General Manager (GM) will oversee all aspects of daily operations including content, marketing, user acquisition, and sales.

The Content Manager will oversee the technical aspect of the operations, including event curation for the website, as well as setting the voice for Do206.com through its communication channels.
FILM SCHOOL SCREENS ZAYTOUN, INTERNATIONAL FILM WITH LOCAL TIES
This weekend, the feature film Zaytoun will be screening at The Varsity Theater in the University District. Zaytoun was co-produced by Seattle resident and The Film School Executive Director, Diana Dotter.
Zaytoun, starring Stephen Dorff and directed by Erin Riklis, is the story of Yoni and Fahed, two exiles from Israel and Palestine. When Yoni, an Israeli fighter pilot, is shot down over Lebanon, he must enlist the help of Fahed, an angry young Palestinian, in his attempt to reach safety. Zaytoun was chosen for Special Presentation at the 2012 Toronto International Film Festival and screened at London Film Festival and the Seattle International Film Festival in 2013.
SEATTLE'S SCHOOL OF LIFE PROJECT GETS GRANT AND GOES GLOBAL
Thirteen years ago, Rick Stevenson got the idea that maybe film could be used for more than entertainment and information. He wondered if it could be used as a mirror providing us with a longitudinal view of ourselves. In 2001 he started interviewing 60 Seattle kids on an annual basis asking them key life questions. Now, 13 years later, The School of Life Project has 250 kids from ten countries and has just received a $50,000 grant to spread the Global Educational Initiative to six continents. Through use of a sophisticated app developed in cooperation with Seattle's BLINK ux, schools and organizations around the world will have a chance to offer their children the ability to keep a time capsule of themselves growing up. Stevenson's team, which includes Seattle filmmakers Ned Hosford, Kevin Klar, Max Losee, Caroline Cumming, and Greg Wright.
LIVELY HIRING VIDEOGRAPHERS
Filmmaker and videographers, interested in delving into capturing live music? Lively is a start up in Seattle that records live shows in high quality audio and video for immediate download via mobile phones, and has video positions opening. Email them at jobs@getlive.ly with résumé, cover letter and a link to your demo reel. For more information check out getlive.ly
COMMERCIALIZE-IZED IT!
In support of Commercialize Seattle, the new business development campaign designed to drive local film production and advertising business, we will feature a commercial shot in Seattle and around Washington every week. This week's feature is from Alarming Pictures, a Seattle-based production company. Their clients include J.Crew, Phillips, and Taco Del Mar. In their work for Papa Murphy's, they created a Halloween night gone wrong commercial, where young trick-or-treaters go rabid because they are so hungry.
KICKSTART SEATTLE FILM + MUSIC PROJECTS
This week, a newly added project is Pokemon Reorchestrated

, a classical arrangement of the original Pokemon soundtracks performed by local musicians.
Also, be sure to check o
ut the
soon-to-be expired campaign for Rodolfo Galgana's Mescal Archivo, a documentary that looks at life in Oaxana Mexico.
TOP 10 NW MUSIC FOR WEEK OF 10/21
Compiled from figures at Sonic Boom Records (Ballard) and Easy Street Records (West Seattle).
1. Pearl Jam - Lightning Bolt
2. Head & The Heart - Let's Be Still
3. La Luz - It's Alive
4. Hobosexual - II
5. Caspar Babypants - Baby Beatles
6. Neko Case - The Worse Things Get, The Harder I fight, The More I Love You
7. Pickwick - Can't Talk Medicine
8. Campfire OK - When You Have Arrived
9. Macklemore & Ryan Lewis - The Heist
10. Sol - Eyes Open
THE WORKS BOARDS LUCKY THEM
Sales company The Works International has boarded Seattle director Megan Griffiths' romantic comedy Lucky Them, which stars Toni Collette and Thomas Haden Church. It will kick off sales at the AFM. Collette plays a journalist for a struggling music magazine who reluctantly agrees to take an assignment to investigate the disappearance of a revered local musician, who also happens to be her ex-boyfriend. For the ensuing road trip, she grudgingly accepts the companionship of the music-hating, aspiring documentarian, played by Haden Church. Lucky Them was filmed across Washington State, and premiered at the Toronto International Film Festival.
AMAZON STUDIOS PREPS ITS FIRST SHOWS
Amazon is attempting to disrupt the way television programs are made. The company is creating a new paradigm, utilizing their large Internet reach to tap into what may be the world's biggest focus group. Amazon Studios posts pilots on its site, waits to see how viewers respond, and examines data to help guide decisions on which programs to keep. Amazon is also changing how consumers pay to watch their favorite shows. "Alpha House," a new show produced by Amazon Studios, will be available exclusively for subscribers to the Amazon Prime program. Like Netflix, Amazon wants to convince customers to sign up for its Amazon Prime Instant Video service. But unlike Netflix, Amazon can generate revenue from customers in business as well as beyond the video.
$45 MILLION ONTARIO FUND TO BOOST LOCAL MUSIC INDUSTRY
A $45-million fund aimed at supporting the music industry in Ontario was officially launched Monday. Michael Chan, minister for tourism, culture and sport, said the Ontario Music Fund, first announced in May, will support four sectors of the industry over the next three years: record labels, industry associations, music startups and promoters. Chan said the fund will speed up growth in the province's already strong music sector. Massively-successful, Toronto-based rapper and producer Kardinall Offishall, is one of the faces of the fund, and says "I'm a direct example of what can happen if additional funding comes from the province and from the country," adding, "The other thing is the money also helps people to stay here and that is key."
SIR-MIX-A-LOT DISCUSSES NEW ARTIST AYRON JONES
Sir Mix-A-Lot met Ayron Jones a year and a half ago and decided to produce Jones' debut album, Dream, out today. Jones performs on Saturday at Neumo's. Mix discusses the first time that he heard Ayron perform, his efforts to give Ayron a distinct Seattle sound, and what kind of future blues and rock has among young people, and urban communities. Mix describes Ayron's music as, "a masculine, manly, growly blues" adding that, "I think that's refreshing in this era."
MICHAEL BUBLE TEAMS WITH DELTA FOR SEATTLE PROMOTION
As Delta Air Lines set out to unveil a multi-million dollar investment in Seattle as its new global hub for nonstop flights to Asia and other territories, the carrier has announced a global artist to help them promote it: Michael Bublé. The move was a strategic one, as Bublé is set to perform at Key Arena on November 15, which will now be accompanied by a VIP reception prior to the show for 100 Delta customers, a special meet-and-greet for 20 guests, and premium ticketing and seats for guests at the show. "We wanted to continue making our presence known in the Seattle market, and Michael Bublé couldn't be a more perfect person for us to align ourselves with," says Jarad Fisher, director of Delta's SkyMiles Program.
QUICK LINKS