Vol. 7, No. 20

October 23, 2013



CITY TO INVEST IN UPGRADES TO CULTURAL FACILITIES
Mayor Mike McGinn just announced new investments in cultural facilities for Seattle organizations. A total of $250,000 will be distributed to 13 cultural and arts organizations to support projects such as elevator upgrades, seating risers, new stages, and electrical systems. An additional $155,000 will be used for upgrades to the historic Moore and Egyptian Theaters. "These investments will help our cultural institutions remain a vital part of our neighborhoods," said Mayor McGinn. "Upgrading aging facilities can help these institutions focus on maintaining their programs and bringing arts and culture to the people."
HAPPY HOUR: VISUAL FX TREATMENTS EVERY FILMMAKER SHOULD USE AND WHY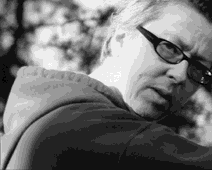 Whether you need an attention-grabbing state-of-the-art sequence, or a subtle enhancement, Tim Everitt will present a few quick and easy treatments to bring the look of your film up to Hollywood standards. Tim risks his own career to help filmmakers learn how they can do this on their own. Make sure to join us next week on Wednesday, October 30, at the Spitfire Bar & Grill for our October Film + Music + Interactive Happy Hour Event.
FILM AND MUSIC ON "ART ZONE" WITH NANCY GUPPY
This week Seattle Channel's "Art Zone" with Nancy Guppy includes: a performance from the fast-rising band Furniture Girls; Victory Studios and Channel 11 get ready to roll out their new local music show, "Band in Seattle;" and a
chat with Sir Alan Ayckbourne about directing his 2002 play "Sugar Daddies."
INDUSTRY NEWS AND UPDATES
SEATTLE JEWISH FILM FESTIVAL SEEKS CULTURAL ART PROGRAM COORDINATOR
The Seattle Jewish Film Festival and Stroum Jewish Community Center (SJCC) is seeking a Cultural Arts Program Coordinator. The position administratively supports and helps coordinate the strategic vision, outreach and marketing plan and curatorial vision of the Stroum Jewish Community Center for the annual Seattle Jewish Film Festival, and SJCC's year-round music, dance, film, theatre and multidisciplinary cultural and visual arts programs, such as temporary art exhibitions. Applications are due Friday, October 25.
NOVEMBER 6 KICKSTARTER EVENT ADDS EXPERIENCED PANELISTS
Kickstarter's Stephanie Pereira will be giving Seattle a primer on how to bring a Kickstarter project to life. She will be joined by a panel of local Kickstarter veterans including musician Rob Rowe, producer and actor Alycia Delomre of "Rocketmen," and Noah Wilson of the storytelling team Mr. and Mrs. Muffins. Her presentation will take a look at some successful projects from across the site and discuss what kind of rewards work best, how to spread the word about your project, and other helpful tips. Join Stephanie and Kickstarter on November 6. Doors open at 5:00 p.m., presentation starts at 6:00 p.m. at the Spitfire Bar and Grill in Belltown.
DOUGLAS HORN'S SWEET DIRECTING JOB
Douglas Horn, Seattle-based director, writer, and producer of films and commercials, who headlined the September
Office of Film + Music Happy Hour
, sat down with the
Seattle Times'
Northwest Jobs to talk about his profession. Horn details how he got a start in the film industry, what a typical shooting day looks like, the favorite parts of his job, and what the most surprising aspects of his job are.
NPR'S "FROM THE TOP" SEEKS LOCAL TALENT

"From the Top," hosted by Christopher O'Riley, showcases America's best young classical musicians; and now they are seeking local talent for their live show recording in April, 2014. "From the Top" welcomes audition entries from young classical musicians, ages 8 to 18, who have not yet graduated from high school. Solo performers on all instruments, composers and vocalists, as well as instrumental or vocal ensembles are welcome. The radio program will be heard on KING-FM, as well as 250 other stations nationally. The show will be presented by Cornish College of the Arts in Poncho Concert Hall in Seattle's historic Kerry Hall.
CURTIS WONG JOINS INTERACTIVE DOCUMENTARY SUMMIT PANEL
Curtis Wong, Principal Researcher for Microsoft Research, will join the "Interactive Storyteller's Toolkit" panel on Day two of the two-day Seattle Interactive Documentary Summit. Curtis' list of accomplishments in the interactive non-fiction storytelling space is long. Working with organizations ranging from Voyager and Criterion Collection, to Intel, Corbis, and PBS Online, his interactive titles have garnered numerous nominations and awards. The panel will focus on the tools and vocabulary of interactive storytelling as the basis for building stronger filmmaker and interactive media artist teams.
TEENTIX RECIEVES $40,000 GRANT FROM BOEING
TeenTix is an arts access program offering five-dollar tickets to empower teenagers to engage with the arts on their own terms and help arts organizations connect with young audiences. The Boeing Company has honored TeenTix with a $40,000 grant to help fund the program's transition from a Seattle Center public program to an independent organization. Currently, 45 arts organizations throughout the Puget Sound region participate in the TeexTix program, including: Seattle Symphony, Seattle Art Museum, Seattle Opera, Pacific Northwest Ballet, and the Seattle International Film Festival.
POST ALLEY FILM FESTIVAL SUBMISSION DEADLINE EXTENDED

Post Alley Film Festival Film (PAFF) wants short films in genres of
live-action, animated, documentary, and experimental. PAFF is a day-long festival of female-centric shorts from around the corner and around the world, sponsored by Women in Film Seattle, and held January 8, 2014, at Seattle International Film Festival Center. The festival's deadline for general submissions has been extended to November 9.
NFFTY ANOUNCES STEFANIE MALONE AS MANAGING DIRECTOR

National Film Festival for Talented Youth (NFFTY) has announced Stefanie Malone as the new Managing Director of the organization. Malone is an Emmy award-winning producer with a long history in public broadcasting. Most recently, Stefanie was with KCTS Seattle as the Director of Community Engagement & Education. During her tenure at KCTS, she led national and local award-winning, multimedia projects, executive produced statewide television programs, and regularly served on national advisory boards for PBS. Welcome aboard, Stefanie!
SPAZ INDUSTRIES SEEKS GENERAL MANAGER AND CONTENT MANAGER

SPAZ Industries is seeking candidates for the General Manager and Content Manager positions for Do206.com. Do206.com is a local music and nightlife website, focused on music, arts, and entertainment in Seattle. Do206.com is locally owned and operated, and benefits from a national technology platform. The General Manager (GM) will oversee all aspects of daily operations including content, marketing, user acquisition, and sales. The GM should have an entrepreneurial drive supported by experience in sales and marketing. The Content Manager will oversee the technical aspect of the operations, and must possess basic HTML/CSS skills, and computer and web proficiency.
MCCAW HALL TURNS TEN WITH A FREE DAY OF CELEBRATION
The Marion Oliver McCaw Hall at Seattle Center celebrates its tenth Anniversary on Sunday. The reimagining of this building ten years ago propelled a 73-year-old facility into a 21st Century spectacle. Seattle Center invites community members to its free Day of Celebration on Sunday, October 27 from 11 a.m. to 4 p.m., at McCaw Hall. This
family-friendly event features live dance, music, circus performances, and video presentations on three stages throughout the hall. Performances will include artists from: Pacific Northwest Ballet, Seattle Opera, Cornish Latin Ensemble, Filipino Drill Team, among others.
NOTHING AGAINST LIFE TO PREMIER AT THE SAN MARINO FILM FESTIVAL
Nothing Against Life will celebrate its world premiere at the second annual San Marino Film Festival in the Republic of San Marino on November 21. Nothing Against Life was written and directed by Seattle filmmaker Julio Ramirez, and the Northwest Film Forum supported the film in several capacities including fiscal sponsorship. The film will screen in the Concorso Lungometraggi to compete for the Golden Titan Award. This year's San Marino Film Festival will showcase 82 films from around the world, including several world, international, and European premieres.
SOUL AND OPERA MASH-UP ROCKS CHAMBER OF COMMERCE LUNCHEON
Whether you were one of the lucky ones who got to see the musical mash-up between electro-soul duo Fly Moon Royalty and Seattle Opera tenor Karl Marx Reyes live, or you missed the show, there is great news. Thanks to Seattle startup Lively, an app that allows viewers to enjoy high-quality audio or video recording of live performances, you can relive the show. Lively was on hand to record the performance took place at the 131st Seattle Metropolitan Chamber of Commerce Annual Luncheon.

COMMERCIALIZE-IZED IT!
In support of Commercialize Seattle, the new business development campaign designed to drive local film production and advertising business, we will feature a commercial shot in Seattle and around Washington every week. This week's feature is from Loaded Pictures, a design and live action production company focused on creating memorable content. Loaded's clients include Microsoft, the PGA Tour, and Group Health. In their work for Stax Museum, Loaded created an eye-catching animated short that narrates the life of legendary Blues musician and member of the Bokeys, Skip Pitts.
KICKSTART SEATTLE FILM + MUSIC PROJECTS
This week, a newly added project is Wayfarers' Pacific Gold album, which is destined to be
another gentle and melodic record from the band that takes after the Fleet Foxes.
Also, be sure to check o
ut the
soon-to-be expired campaign for Kevin Owyang's indie flick Mooo, about "friends who help a low-life misogynist & filmmaker wannabe."
TOP 10 NW MUSIC FOR WEEK OF 10/14
Compiled from figures at Sonic Boom Records (Ballard) and Easy Street Records (West Seattle).
1. Pearl Jam - Lightning Bolt
2. Head & The Heart - Let's Be Still
3. La Luz - It's Alive
4. Pearl Jam - Official Bootleg: Constitution Hall, Washington DC 9/19/98
5. Neko Case - The Worse Things Get, The Harder I fight, The More I Love You
6. Pearl Jam - Official Bootleg: Vic Theatre, Chicago 8/2/07
7. Hobosexual - II
8. Caspar Babypants - Baby Beatles
9. Mark Lanegan - Imitations
10. Pickwick - Can't Talk Medicine
MUDHONEY ICE CREAM FROM FULL TILT? SWEET!
Full Tilt's Justin Cline is a huge music enthusiast; his first shop in White Center provided a venue for local performers. Cline has created a special ice cream as a tribute to Seattle Grunge Icon Mudhoney's 25th anniversary. The ice cream flavor was a collaborative effort with Mudhoney front man Mark Arm, who gave the okay on honey cinnamon ice cream with fudge swirl. The pints are decorated with artwork from a Mudhoney albums. The special Mudhoney Full Tilt Ice Cream will soon be in freezers around the city, but you can find it today at Stockbox on First Hill.
SOUNDERS FC DOCUMENTARY REVEALS UNPRECEDENTED ACCESS TO PLAYERS
The sold out documentary by Seattle's LEVYfilms titled, American Football premiers October 23 at Cinerama downtown. The film follows the Sounders FC from the end of the 2011 playoffs through the 2012 season, and features footage of every aspect of team life, beginning in the locker room after a bitter defeat, and following the team on the quest for redemption. The film is two years in the making and although there is a lot of soccer in the documentary, director Scott Levy said the film is more about the people inside the Sounders organization. During the filming Levy had complete freedom and access to everything, locker room, players, coaches, and meetings.
ARE YOU FOLLOWING @LYNNSHELTON AND @THECINECHICK?
Indiewire Magazine has compiled a list of the "40 Female Filmmakers to Follow on Twitter." Not surprisingly, Seattle's Lynn Shelton and Megan Griffiths were on their list. Both filmmakers have been in the news lately for their respective films. Lynn Shelton's Touchy Feely starring Rosemary Dewitt and Ellen Page was released in September, and Megan Griffiths' Lucky Them debuts in early 2014. You can follow Lynn Shelton at the handle @LynnShelton and Megan Griffiths at the handle @TheCineChick.
PEARL JAM RELEASES TENTH STUDIO ALBUM LIGHTNING BOLT
Pearl Jam released their tenth studio album, Lightning Bolt, on October 15. The grunge survivors are now America's foremost torchbearers of classic rock. Lightning Bolt features its first single, "Mind Your Manners," a throw-yourself-around-the-room mix of Seattle mosh-pit metal and Bay Area snot punk that connotes "classic rock." Pearl Jam's storied integrity and respect for fans is key to their longevity. Many of the album's best songs are down tempo, reflecting the "vibe of Vedder's more folk-rocky solo projects."
QUICK LINKS