Vol. 7, No. 19

October 16, 2013




FILM + MUSIC + INTERACTIVE HAPPY HOUR PRESENTS TIM EVERITT OCTOBER 30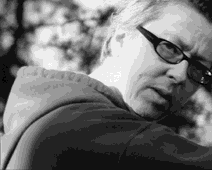 Tim Everitt is an award-winning motion picture writer, director, cinematographer, and animator. His films include Too Fast, Too Young, starring Michael Ironside and Kasia Figura, and Fatally Yours, starring Rick Rossovich, Roddy McDowell, and George Lazenby. Films he has written and directed have won major awards at national and international competitions, including the Houston International Film Festival, the New York International Film and Television Festival, the Chicago Film Festival, the Independent Film Producers of America, and many others. Additionally, he has served as a visual effects artist and lead animator on major Hollywood films including Pirates of the Caribbean 3, The Last Samurai, Collateral Damage, Holes, and many others. Currently, he is the owner of Seattle-based Tim Everitt Productions, which is actively creating projects for motion pictures, commercials, and new forms of interactive media.
ART ZONE WITH NANCY GUPPY
This week Seattle Channel's "Art Zone" with Nancy Guppy includes: an interview with fast-rising local filmmaker, Megan Griffiths, about her newest feature Lucky Them; Bill Frisell talks about his new record, Big Sur, and plays a few songs in the Art Zone studio; Tess Martin shares her new animated short; and Victory Studios and Channel 11 get ready to roll out their new local music show, "Band in Seattle."
NOVEMBER 6: AN INSIDER VIEW ON SUCCESSFUL KICKSTARTER CAMPAIGNS
Kickstarter's Stephanie Pereira will be giving Seattle a primer on how to bring a Kickstarter project to life. Her presentation will take a look at some successful projects from across the site and discuss what kind of rewards work best, how to spread the word about your project, and other helpful tips. Join Stephanie and Kickstarter on November 6, doors open at 5:00 p.m., presentation at 6:00 p.m., at the Spitfire Bar and Grill in Belltown.
INDUSTRY NEWS AND UPDATES
DIRECTOR OF CHINESE HIT BEIJING MEETS SEATTLE HONORED

A new Chinese hit movie, Beijing Meets Seattle, not only connects two lonely souls in Seattle, but also connected Seattle with audiences across China. The movie, which is a Seattle-set romantic comedy, directed by Xue Xiao Lu, hit $81 million in the Chinese box office, becoming the highest-grossing film in recent years. After the release of the film, Seattle has seen a rise in tourists and investors from China. The cast and crew of Beijing Meets Seattle are back in Seattle today, October 16, to be honored by the City of Seattle and Women in Film. The award event will be begin tonight at 6 p.m., at the Seattle Center, and will include a screening of the movie.
ARTIST TRUST OFFERS EXPERTISE ON CAREER BUILDING
Artist Trust is giving a free presentation with speaker Dayton Knipher that will focus on how Washington State artists of all disciplines can utilize Artist Trust's essential resources, such as grants, career training and tips, and exhibition and performance opportunities. Attendees will walk away with a clear idea of how to make that next (or first) step in their arts career, a sense of support from Artist Trust, and information on how and where to get their career questions answered. The informational will take place November 16 at the Gig Harbor Library.
THE VERA PROJECT SEEKS MARKETING AND COMMUNICATIONS COORDINATOR
The VERA Project is accepting applications for its Marketing and communications Coordinator position. The Marketing and Communications Coordinator will facilitate marketing, community relations, social media, promotions, and communications efforts. The position reports to the Talent Buyer, and works in tandem with the Director of Programming and Director of Development to plan and execute all communication efforts for the organization. This position plays a critical role in programming, fundraising, and outreach events, among other responsibilities.
POWER OF PLAY: A LOOK AT THE LOCAL GAMING INDUSTRY
On Friday, October 18, Power of Play will take a look at the video game industry here in the Puget Sound region. The focus of discussion will be on the new research information on the economic impact that this rapidly growing sector has on the area. Key local industry players will discuss why they have been successful here so far, and what the Puget Sound region needs to do to continue growth and better compete with other markets. Industry professionals will discuss key accomplishments and the anticipated challenges they expect to face. Speakers include Ed Fries, co-founder of the Microsoft Xbox project; Kristina Hudson, Executive Director of the Washington Interactive Network; Lou Fasulo, CEO of Z2LIVE; and more.
SEATTLE JAZZ EXPERIENCE ANNOUNCES NEW YOUTH JAZZ FESTIVAL
The Seattle Jazz Experience is announcing a new youth jazz festival, which will be focused on high school and college-aged jazz students. The youth jazz festival will feature the music of a different living composer every year. This year's festival is set to feature West Coast composer Bill Holman, who will be in residence for the festival. The festival will take place at the newly renamed Cornish Playhouse, with future festivals planned to expand into the Seattle Center. The festival is scheduled for March 14-15, 2014.
STG PRESENTS AFRICAN MUSIC EXPLORATION AND DEMONSTRATION WORKSHOP
Seattle Theatre Group (STG) presents the African Music Exploration and Demonstration, a unique opportunity for International Artists and Northwest Artists to come together and share ideas and music surrounding the struggles, inspiration, and honor of African music. The South African vocal ensemble, Complete, and world-renowned guitarist Giuliano Modarelli, from Gregory Maqoma's Exit/Exist, will discuss the influences of South African history, race tensions, land disposition, and politics on music and the arts. These dynamic artists will be joined by Seattle-based African musicians to explore how perspectives and music may shift with different landscapes and new instruments. The workshop will take place October 22 at On the Boards Theatre.
Here's a fun reel featuring work shot in scenic Shoreline largely by professionals assisted by Shoreline Community College student interns. The Shoreline Film Office customizes incentives and helps secure permits and locations to make the city "production ready."
"BAND IN SEATTLE" RELEASES UPCOMING SEASON TEASER
Brought to you by Seattle's Victory Studios, "Band in Seattle" is a new television series that showcases local music. In each episode, two up-and-coming Pacific Northwest bands will be featured, telling the stories behind their lives and songs, and performing live. "Band in Seattle" recently released a promotional video for their upcoming season. The show will air in December on CW11.
COMMERCIALIZE-IZED IT!
In support of Commercialize Seattle, the new business development campaign designed to drive local film production and advertising business, we will feature a commercial shot in Seattle and around Washington every week. This week's feature is from local ForeignAmerican Pictures, a film company involved in the production of narrative short and feature-length cinema. The company has expanded to incorporate an advertising, graphic design, and illustration wing with clients ranging from Microsoft to Starbucks. For Starbucks, ForeignAmerican Pictures created an endearing and fictitious narrative about a small town's annual celebration of the Starbucks Pumpkin Spice Latte.
KICKSTART SEATTLE FILM + MUSIC PROJECTS
This week, a newly added project is

Mescal Archivo: An Education in Mescal,
a
beautiful
documentary being produced in Seattle about a quiet Mexican town.
Also, be sure to check o
ut the
soon-to-be expired FiLMiC Pro project, an awesome film shooting device and accessory for amateur and veteran filmmakers who want to make movies on their Android phones!
TOP 10 NW MUSIC FOR WEEK OF 9/30
Compiled from figures at Sonic Boom Records (Ballard) and Easy Street Records (West Seattle).
1. Nirvana - In Utero: 20th Anniversary CD
2. Caspar Babypants - Baby Beatles
3. Hobosexual - II
4. Neko Case - The Worse Things Get, The Harder I fight, The More I Love You
5. Mark Pickerel and His Praying Hands - Tess
6. Red Fang - Whales & Leeches
7. Macklemore & Ryan Lewis - The Heist (Deluxe Version)
8. Moondoggies - Adios I'm a Ghost
9. Star Anna - Go To Hell
10. Davidson Hart Kingsberry - DHK
THE HEAD AND THE HEART "ROCK" EASY STREET RECORDS DEBUT LET'S BE STILL

The Head and the Heart broke through in 2011 with their self-titled debut album, an emotive indie-folk effort. Now they've taken a more eclectic and colorful approach for their follow-up record, Let's Be Still, out this week on Sub Pop. "This is the first time that we produced as a full band...This one is everyone's influences equally present and prevalent throughout the album. I think that comes from being better musicians, more comfortable with each other from two-plus years of touring on the road," says frontman Josiah Johnson. During that time on the road, The Head and the Heart found creative inspiration from tour mates such as Death Cab for Cutie, Dr. Dog, and Iron and Wine. The Head and the Heart played a live set at Easy Street Records on October 14.
EIGHT NEW LOW-POWER FM RADIO STATIONS UP FOR GRABS
At least 13 Seattle-area nonprofits are expected to apply for eight low-power FM radio licenses. They include: a southeast Seattle community development group, two universities, and a group that organizes in immigrant communities. Sabrina Roach of Brown Paper Tickets has been helping coordinate the effort. She says soon people living in or just passing through an area can tune in to hear that neighborhood's perspectives. That might include local musicians, educational programs, public affairs, or local business promotions. The federal government recently legalized low-power FM in 2011. The law came after a long fight, in which national radio chains opposed the low-power alternatives. According to Roach, the neighborhood radio push hasn't gotten resistance from local stations, which she says are generally supportive.
"ROCKETMEN" FINDS FRESH FUNDING FOR FILM
"Rocketmen," a low budget project set on both Seattle's streets and in its skies, is a new web series being shot atop buildings across the city. The series features "Rocketmen," superheros with a jetpacks who keep Seattle safe from evil. But it's not just the eye catching jetpack or locations that stand out; it's the way the production is funded. The majority of the budget, about $30,000, was funded by a Kickstarter campaign. The rest of their funding came from a revived state incentive program that reimburses up to 30 percent of the project's production costs. The reimbursed funds "allows us to market [the film] and get people to actually see it," said producer/actress Alycia Delmore. Washington Filmworks says that for every dollar spent on film production in the state, $2.75 is pumped into the economy.
LOCAL FILMMAKER'S HORROR FILM GHOSTLIGHT TO PLAY AT TIN THEATER
Local filmmaker Jeff Ferrell's new horror film Ghostlight will play at the Tin Room Bar & Theater starting Thursday, October 17 through Saturday, October 19. Ferrell, a 2004 graduate of Highline High School, attended the Seattle Film Institute, where he produced and directed his first short film Edgar Allan Poe's Morella, which gained worldwide acclaim at film festivals. Ghostlight is Ferrell's debut feature as a producer/writer/actor/editor. Ferrell and members of the cast and crew will attend all screenings, and will have a post-screening Q&A at each screening.
FIVE THINGS THEY DON'T TELL YOU ABOUT BEING A FIRST-TIME DIRECTOR
If there's anything harder than making a movie, it's making your first movie. John Krokidas, director of Kill Your Darlings, shares his experience during his directorial debut, and the five things no one told him, such as: You're standing in the way of your own movie; first-time directors are considered by financiers to be "deadly attachments," meaning that even if financiers like your script, you are considered to be a strike against the desire to invest in your film.
QUICK LINKS