Vol. 7, No. 18

October 9, 2013




COMMERCIALIZE SEATTLE LAUNCH PRESENTATION NOW ONLINE
In case you missed August's launch of Commercialize Seattle, the new business development campaign designed to drive local film production and advertising business, the presentation is now online. The presentation features a range of influential people in the Seattle film industry including Seattle Mayor Mike McGinn; James Keblas,

Director of the Office of Film + Music

; Amy Lillard,

Executive Director of Washington Filmworks

; Jim Haven and Steve Cullen of Creature; and industry insider Steve Manning.
FILM + MUSIC + INTERACTIVE HAPPY HOUR PRESENTS TIM EVERITT OCTOBER 30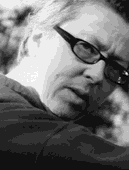 Tim Everitt is an award-winning motion picture writer, director, cinematographer, and animator. His films include Too Fast, Too Young, starring Michael Ironside and Kasia Figura, and Fatally Yours, starring Rick Rossovich, Roddy McDowell, and George Lazenby. Films he has written and directed have won major awards at national and international competitions, including the Houston International Film Festival, the New York International Film and Television Festival, the Chicago Film Festival, the Independent Film Producers of America and many others. Additionally, he has served as a visual effects artist and lead animator on major Hollywood films including Pirates of the Caribbean 3, The Last Samurai, Collateral Damage, Holes, and many others. Currently, he is the owner of Seattle-based Tim Everitt Productions, which is actively creating projects for motion pictures, commercials, and new forms of interactive media.
CITY BUSINESS CASUAL RETURNS THIS THURSDAY WITH "STARTUPS" THEME
The Office of Economic Development (OED)'s City Business Casual returns this Thursday with a "Startups" theme at the Renaissance Hotel. OED is excited to feature happy hour pricing on drinks and discounted parking. Special guests include: Greg Gottesman, Managing Director of Madrona Venture Group; Darcy Nothnagle, Public Affairs Manager for Google's Western Region; David Raskino, Director of Microsoft Ventures, and many more distinguished guests! Our special guests will join business-savvy city staff, business owners, and advocates for introductions and idea sharing from 5:00 p.m. to 7:00 p.m.
INDUSTRY NEWS AND UPDATES
BENJAMIN-PHARISS JOINS INTERACTIVE DOCUMENTARY SUMMIT PANEL
Bonnie Benjamin-Phariss, Executive Producer of Vulcan Productions, will join Jackson Hole Wildlife Film Festival Director Lisa Samford on the "Make Movements, Not Movies" keynote panel of the first annual Seattle Interactive Documentary Summit: Non-Fiction Transmedia & Multiplatform Storytelling
Ms. Benjamin-Phariss, who has served in leadership roles with Walt Disney Company's Disney Institute and prior to joining Vulcan Productions, has garnered Peabody, Emmy, Grammy and Wildscreen Panda awards for her groundbreaking
multi-platform projects about health and the environment.
SEATTLE VIDEO PRODUCER JOHN FORSEN HONORED
The American Society of Composers, Authors, and Publishers (ASCAP) recently held their Deems Taylor awards for outstanding print, broadcast, and new media coverage of music. The ASCAP Foundation's Deems Taylor Television Broadcast Award honored "The All-Star Orchestra," a new PBS program featuring performances of classic and contemporary concert works by an orchestra of top players selected and conducted by former music director of the Seattle Symphony Gerard Schwarz. Among the recipients for the honor was Seattle's John Forsen, the video producer for "The All-Star Orchestra."
SLACK KEY FESTIVAL BRINGS SOME SUNSHINE TO SEATTLE
The Fifth Annual Seattle Slack Key Festival is back and will be held on November 10. The festival's lineup of musicians includes Hawaiian music legends: Roland Cazimero, Palani Vaughan, Cyril Pahinui, Benny Chong, Jerry Santos, and many more. Seattle Slack Key Festival will also host musical workshops for slack key and 'ukelele players on November 9 at Dusty Strings Music School. Cyril Pahinui and Roland Cazimero will teach slack key guitar, and Benny Chong and Peter Moon will teach 'ukelele in the kanikapila style. Doors open at 12 p.m. for Hawaiian style food and crafts.
FILMMAKERS: THE HEALTHY AGING PARTNERSHIP IS CALLING FOR MOVIE SHORTS
The Healthy Aging Partnership (HAP) is hosting its first ever film festival, Celebrating Aging in America: A Film Festival in Honor of the Older Americans Act 50th Anniversary. HAP is looking for filmmakers of all ages to create films that highlight the many positive aspects of aging. Multicultural and intergenerational collaboration is encouraged in order to enhance and foster the supportive community needed to age well. Some guidelines include: a short film, 20 minutes or less with a complete list of credits, must be family-friendly, and the filmmaker must be a Washington State resident. The due date for submissions is April 7, 2014, and there will be cash prizes for the winners.
VELOCITY ACCEPTING SUBMISSIONS FOR NEXT DANCE CINEMA
For the first time, Velocity will be accepting submissions for Next Dance Cinema, the only dance festival in the Pacific Northwest. Next Dance Cinema is a part of Next Fest NW, Velocity's annual new works series that celebrates what's happening in contemporary dance performance and cinema. Artists are invited to submit innovative examples of screen dance that reflect the body in motion or dance-based performance. Videos will be accepted in the following categories: staged work remade for the camera, choreography created specifically for the camera, as well as the moving body articulated through animation. All work must be no longer than 30 minutes. Submissions are due November 4. Selected works will be screened on either December 9 or 10 at the Northwest Film Forum.
LA LUZ TO PLAY FREE SHOW AT SONIC BOOM RECORDS
Seattle band La Luz is holding a free show at Sonic Boom Records next Tuesday, October 15, at 6 p.m. Started in the summer of 2012 by guitarist Shana Cleveland, drummer Marian Li Pino, bassist Abbey Blackwell, and keyboardist Alice Sandah, La Luz is an all-female band, whose style has been described as stoner, surfer rock. Though they're still shy of their first birthday, La Luz has played several shows and festivals in Seattle and Portland in the recent months.
BULLEIT BOURBON FLIES FROM AUSTRALIA TO SEATTLE TO SHOOT COMMERCIAL
Bulleit Bourbon Australia traveled from the "Land Down Under" to Seattle to shoot a new awe-inspiring commercial. Shot over the span of a few weeks in Seattle and throughout Washington, the commercial will be part of Bulleit Bourbon's Australia campaign. Shooting took place in SODO, Lincoln Park, and the Arboretum.
FILMMAKERS: GET YOUR HORROR ON WITH 48 HOUR FILM PROJECT
The 48 Hour Film Project, the largest filmmaking competition in the world, is coming back to Seattle. Filmmakers from all over the Seattle area will compete to see who can make the best short horror film in only 48 hours. Teams will make their short horror movie from scratch: writing, shooting and editing. Participants will get to meet other local filmmakers, spend 48 hours in intense movie making, have their film screen at SIFF Cinema Uptown, and compete to win the coveted, inaugural title of Best 48 Hour Horror Film in Seattle. On November 8, participants will receive a character, a prop, genre and a line of dialogue to include in the film. By November 10, the movie must be complete.
COURTNEY SHEEHAN SELECTED AS NW FILM FORUM'S PROGRAM DIRECTOR
Courtney Sheehan comes to Northwest Film Forum after programming for venues and festivals in the U.S., Spain, the Netherlands, and India. Sheehan has written about film, festivals, and filmmakers for a variety of publications, including: Bitch Magazine, Senses of Cinema, The Independent and NECSUS: European Journal of Media Studies. Subjects have ranged from the world's largest documentary festival in Amsterdam, to South America's largest animation festival. She is also co-founder and creative director of Cine Migratorio, a migration-themed film festival in Santander, Spain. "As a programmer, I am driven by a ceaseless curiosity about the question of why movies matter. It is thrilling to join an organization whose programs answer this broad question in so many ways, on a daily basis, from the children's summer camps that promote audiovisual literacy to the grants that make new films possible," said Sheehan.
BENEFIT FOR MARCO COLLINS DOCUMENTARY THIS FRIDAY
The benefit for The Glamour and The Squalor documentary is this Friday, October 11 at the Experience Music Project. The documentary looks into the life of Rock and Roll Hall of Famer, Marco Collins, and his impact on the music industry. Marco Collins was the first DJ to play the likes of Weezer and Beck on the radio; he also helped groups like the Chemical Brothers and the Foo Fighters onto the air. The event will showcase local music and will present an exclusive sneak peek into the film to help raise money to finish the films final edits. Musical guests will include: Mary Lambert, the female vocalist on Macklemore's hit, "Same Love," Nacho Picasso, DJ Action Jackson of Fly Moon Royalty, The Young Evils, IG88, Titson XOXO, RA Scion & Daniel Blue of Motopony, Fences, and Sean Nelson. This event not only features an exciting lineup of musicians, but is also a world premiere for the film.
COMMERCIALIZE-IZED IT!
In support of Commercialize Seattle, the new business development campaign designed to drive local film production and advertising business, we will feature a commercial shot in Seattle and around Washington every week.

This week's feature is from Uncle Bob, a local production company located in Capitol Hill. Uncle Bob collaborates with ad agencies, design firms, and clients to create, produce, design and edit innovative, compelling content across all forms of media. Uncle Bob's clients include Nissan, ESPN, and Budweiser. For the Seattle Children's Film Festival, Uncle Bob created a whimsical,
stop-motion style commercial featuring a child riding a bicycle with umbrellas as wheels, and kids holding props like trees and lampposts to set the backdrop.
TOP 10 NW MUSIC FOR WEEK OF 9/30
Compiled from figures at Sonic Boom Records (Ballard) and Easy Street Records (West Seattle).
1. Moon Doggies - Adios I'm a Ghost
2. Blitzen Trapper - VII
3. Mark Pickerel and His Praying Hands - Tess
4. Neko Case - The Worse Things Get, The Harder I fight, The More I Love You
5. Caspar Babypants - Baby Beatles
6. Mark Lanegan - Imitations
7. Sadistik - Flowers For My Father
8. Nirvana - In Utero: 20th Anniversary CD
9. Quasi - Mole City
10. Blakes - Junko
KICKSTART SEATTLE FILM + MUSIC PROJECTS
This week, a newly added project is Ocelot Omelet's rockin' new EP produced by the esteemed Jack Endino. Also, be sure to check out Anne Reynolds soon-to-be expired Cuban Jazz composition record!
THE LESBIAN AND GAY FILM FESTIVAL KICKS OFF WEEK OF ENTERTAINMENT
The Seattle Lesbian & Gay Film Festival returns Friday, and runs through October 20. The festival, which has been held annually since 1996, has grown into the largest event of its kind in the Pacific Northwest, gaining industry and audience recognition for showcasing the latest and greatest in queer film. Kicking off the film festival is I Am Divine, the much-anticipated documentary about the legendary drag-queen performance artist. Other films include Stranger by the Lake, a murder mystery that won Alan Guiraudie a best director award at Cannes this year, and Reaching for the Moon, a snapshot of American Poet Elizabeth Bishop's love affair with Brazilian architect Lota de Macedo Soares . The festival also provides a unique opportunity for local and visiting filmmakers to engage with the film community and showcase their works to over 10,000 attendees.
SOUNDERS DOCUMENTARY AMERICAN FOOTBALL SELLS OUT PREMIERE
After two years of filming, LEVYfilms is bringing the Sounders FC to the silver screen. Premiering October 23 at Cinerama, American Football follows the Sounders from their 2011 playoffs loss, through the duration of their 2012 season. Director Scott Levy was given unprecedented access to Sounders FC, both on the field and off the field. The documentary features in game footage from unconventional angles that aim to capture the nuances and intimacy of the game against the enormous CenturyLink Field backdrop. As important as the games are to the documentary, it was the access to the Sounders locker room, that create a portrait of the players as people, while they struggle with sometimes more than their errors on the field. Cinerama has added two more screening dates in addition to the premiere: October 22, and October 26. Tickets are available online.
BURGER RECORDS ROCKS AN ALL-AGES PERFORMANCE AT NEUMOS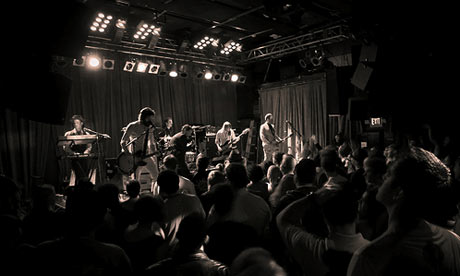 California's Burger Records, which features Seattle band La Luz, is on tour and stopped at Capitol Hill's Neumos last week. For Sun Break writer Tony Kay, it was a rare exercise in attending concerts with the under-21 crowd. As one of the few older people in the crowd, Tony felt like "an alien surrounded by a lot of curious (and frequently suspicious) onlookers." But emphasized that "seeing kids throwing themselves into an evening of rip-roaring garage-rock energy has a way of warming one's heart." Ah, youth.
TIMBER! FEST ORGANIZERS ANNOUNCE TIMBRRR! FEST
The organizers of Timber! Outdoor Music Festival, a popular summer music festival that debuted this year in Carnation, announced their newest project: Timbrrr!, a second weekend music festival, slated for January in Leavenworth. Much like the Timber! festival, Timbrrr! will seek to support the city hosting its festival, and place an emphasis on Washington's outdoor activities. In Leavenworth, that will take shape as an equal parts music festival and ski weekend getaway. "We wanted to come up with a way to celebrate a different season outside of summer, creating another unique experience in a beautiful setting," says Timber! Co-Founder Kevin Sur. And while the lineup has not been announced yet, "it's going to be good."
MACKLEMORE & RYAN LEWIS PRANK CALL KEY ARENA SCALPER

MY NORTHWEST
Most artists don't like scalpers, the people who buy up tickets to their concerts and then resell them for an inflated price. Macklemore, who's doing three sold-out shows at Key Arena at the end of the year, decided to call one of these Key Arena ticket re-sellers. "Hello, I'm calling about the Craigslist tickets for the Macklemore show," the rapper said in a fake British accent. The woman was selling them for $65 a ticket. "I don't know if the bloke is worth $65 a ticket," said Macklemore, cajoling a response from the scalper, who eventually called the rapper a "two-hit wonder."
PITCHFORK GOES ON THE ROAD WITH LIGHT IN THE ATTIC RECORDS
PITCHFORK
For the sixth year in a row, Seattle's Light in the Attic Records is taking their music on the road, and showcasing it for America. This year, they are not only taking their traveling to the East Coast, but Pitchfork TV will be there the entire way to capture their journey. Hosted by Light In The Attic's own Jon Treneff and Lydia Hyslop, featured artists will include Bradford Cox, Dennis Coffey, Father John Misty, members of Big Star, and Animal Collective. Stops will include such cities as Brooklyn, Detroit, Chicago, New York, Washington DC, Atlanta, Memphis, Nashville, and Louisville.
IN ITS FIRST YEAR, MACEFIELD FEST GOES HARD ON LOCAL HIP HOP
Macefield Music Festival, once known as the Seattle Weekly's Reverb Fest, had plenty of local indie/guitar-based offerings, but most notably brought some of Seattle's brightest talents in beats and raps to Ballard. Garfield High graduate Key Nyata started off a set of blistering rap, and performed a short but tight set of material from his latest album, The Shadowed Diamond. Following Nyata was MC Jarv Dee, whose music is defined by beats and memorable hooks. His catalog of Cadillac-cruising rap anthems rocked the growing crowd. Topping off the rap set was Tacoma's ILLFIGHTYOU, who one-upped the night's already-great sets with one that was especially raw, crowd-involving, and in a way, "punk."
SEATTLE'S LATEST INDIE POP GEM
"I started just writing joke songs and singing about my day into my laptop," says Cumulus lead singer Alexandra Niedzialkowski. "That is still kind of what I do." Whatever Alexandra's writing style may be, it appears to be resonating. Cumulus just released their debut album I Never Meant It to Be Like This, on Trans-, the record label run by Death Cab for Cutie guitarist and producer Chris Walla. Their album has been characterized as, "a surprising and strong debut, filled with aching power-pop songs, each located emotionally in transit, somewhere between being lost and lonely and being found and surrounded." Now the band is bringing their distinct indie sound on the road, leaving Seattle for their first National tour, during which they will play 28 shows in 30 days.
QUICK LINKS