Vol. 7, No. 9
July 31, 2013




HOW A FILM DIRECTOR MAKES A LIVING IN SEATTLE
FMI HAPPY HOUR
From directing corporate videos to collaborating on narrative projects,
Seattle's film directors need to be a resourceful bunch to make a living. At tonight's Happy Hour, James Keblas will walk the audience through a soon-to-be-published infographic, this time illustrating how one Seattle film director has found success in a versatile and creative approach to filmmaking.
THE OFFICE OF FILM + MUSIC IS HIRING INTERNS
The Office of Economic Development and Office of Film + Music are looking for interns for a six month internship. Interns participate in a variety of activities for OED & OFM, including marketing, communication, and outreach tasks supporting the City's economic development mission. The program runs for six months, from September 3, 2013-March 1, 2014, with ideally a week of training starting August 26. The deadline for applications is Thursday, August 8.
INDUSTRY NEWS AND UPDATES
DAVE DRUMMOND: LOCATION MANAGING BY THE NUMBERS
Dave Drummond, location manager for Lynn Shelton's Laggies, did some numbers crunching after the production wrapped in July. Drummond's tallies give an overview of the outreach and coordination location departments do for indie films shot in Seattle. Drummond was also location manager for Megan Griffith's Lucky Them and Eden, and Charles-Oliver Michaud's One Square Mile, all shot in Washington State.
FREE 'CONCERTS AT THE MURAL' AT SEATTLE CENTER
Brought together by a shared commitment to innovative and culturally diverse programming, KEXP 90.3FM and Seattle Center have teamed up to present "Concerts at the Mural," a series of eclectic concerts on some of the summer's sultriest weekends. Take advantage of the warm summer nights and take in the tunes from some of KEXP's favorite artists. This week's line up includes Rose Windows, JD McPherson, and Gravel Road.
SOUNDOFF! BATTLE OF THE BANDS COMPETITION ACCEPTING APPLICATIONS
Soundoff!, the Northwest's premiere 21 and under battle of the bands contest, is now accepting applications for this year's competition. Soundoff! encourages musicians from all genres to enter the competition. Participants can garner prizes such as recording time, gear, radio airplay, festival performances, and media attention. Alumni of Soundoff! include Sol, Hey Marseilles, and Kithkin. The deadline for application is November 4.
BOOTSTRAPS STUDIOS TO CAPTURE ENTREPRENEURAL SPIRIT OF SEATTLE ON FILM
Despite being named the #1 tech city in America by The Atlantic, and consistently ranked at the top of the world's most livable city lists, Seattle is frequently overlooked as the place to go for people with big talents and ideas. Bootstraps Studios, a local production company, is setting out to change that. The company is creating a compelling short film about why Seattle really is the greatest city in the world for entrepreneurs, creators, and makers of all kinds. The film has three main goals, celebrate the creative community, help recruiters and entrepreneurs attract talent, and tell the story of Seattle through the local community's eyes.
STIFF 2014 SUBMISSIONS NOW OPEN, EARLY DEADLINE SEPTEMBER 1ST
SEATTLE TRUE INDEPENDENT FILM FESTIVAL
STIFF is now accepting film submissions for its 2014 festival and the early bird deadline is September 1st. The festival is looking for diverse offering of the best new voices in independent film from the Northwest is not afraid of films with controversial topics. Washington State Filmmakers submit for free and students receive reduced fees. New categories this year include experimental films and web series. Films will be screened at multiple venues in the University District of Seattle and prize money is awarded to winning filmmakers in a variety of categories.
OTHELLO PARK INTERNATIONAL MUSIC & ARTS FESTIVAL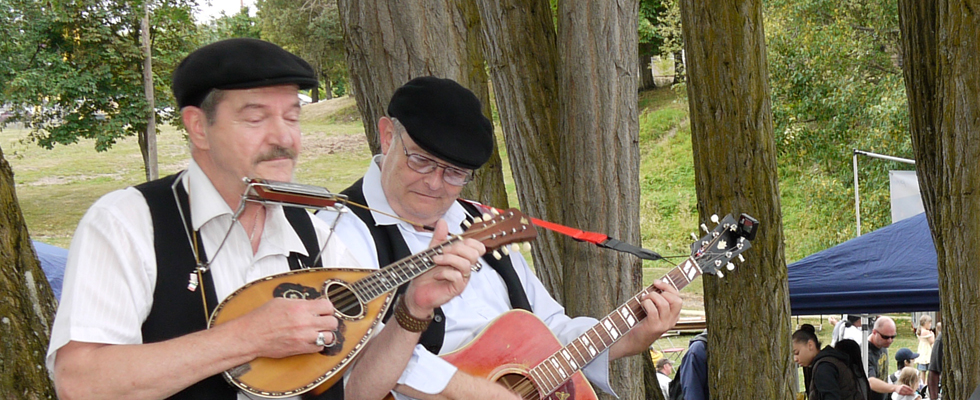 The Othello Park Alliance will host an afternoon of live performances, hands-on youth and art activities, and community building with the 2013 Othello Park International Music & Art Festival on August 18. The dynamic entertainment line-up includes music and dance performances that highlight Southeast Seattle's diverse styles and cultures. Headlining musical acts include Bembe Ole' and Pearl Django. Festival-goers will also have the opportunity to enjoy food from area restaurants and various food vendors. In keeping with the family-oriented arts and music theme of the festival, attendees will have the chance to create art: an "Art Creation Station" will engage youth and the young-at-heart in a variety of hands-on visual arts activities led by local artists.
MOVIE LOUNGE OFFERS SCREENING ROOM FOR FILMMAKERS
Henry and Oscar's, a plush movie lounge in Belltown, is extending their services to local filmmakers. The lounge gives Seattle's community of independent filmmakers a chance to showcase their films in a hip environment to an audience hungry for fresh and original programming. Henry and Oscar's will be hosting a "Meet the Filmmaker" night, where local filmmakers can make their screening truly unique with a cocktail reception and pre-show introduction preceding their film followed by a post-show Q&A.
OUT TO LUNCH CONCERT SERIES THIS WEEK: THE GUM AND LEROY BELL
DOWNTOWN SEATTLE
The Out to Lunch Summer Concert Series provides an eclectic soundtrack to lunch-goers downtown, featured in various parks and venues throughout downtown and open to the public. The series is an effort put on by the Metropolitan Improvement District in cooperation with the Downtown Seattle Association, taking place every Wednesday and Friday from noon until 1:30 p.m. This Wednesday head over to Metropolitan Park to catch The Gum perform and on Friday check out the beautiful view from the Harbor Steps while listening to the soulful tunes of LeRoy Bell.
SHORT FILM FRIDAY: THE COFFEE TABLE
This week's short film will not be a short film but a web series called "The Coffee Table" by the local playwright and director Scotto Moore. What it is: 15 4-minute episodes that bring together the universes of "Doctor Who [and] Greatest American Hero." What it's about: An alien coffee table that transports a middle-class American family from this dimension into another (the void). The big picture: It is a comedy and not a comedy; it's serious and not serious; it is cheesy and not cheesy; it is intellectual and not intellectual; it is silly and not silly--that's the kind of wonderful world we enter in Moore's new work. The series also has great performances (LaChrista Borgers, Pamala Mijatov, Jen Moon, Evan Mosher, Jonah Von Spreecken) and special effects by Web Crowell. The ending is a bit sad.
TOP 10 NW MUSIC FOR WEEK OF 7/22 -7/26
OFFICE OF FILM + MUSIC
Compiled from figures at Sonic Boom Records (Ballard) and Easy Street Records (West Seattle).
1. Pickwick - Can't Talk Medicine
2. Mad Season - Above
3. Rose Windows - Sun Dogs
4. Macklemore & Ryan Lewis - The Heist
5. Stone Gossard - Moonlander
6. Don't Talk to the Cops - Champions of Breakfast
7. 5. Sadistik - Flowers For My Father
8. Band of Horses - Everything All the Time
10. Caspar Babypants - I Found You
HELP "KICKSTART" SEATTLE FILM AND MUSIC PROJECTS
Kickstarter is an online "crowd-funding" resource that helps musicians, filmmakers and
producers of artistic projects reach out to friends and fans for financial support. Kickstarter allows artists the opportunity to give back to funders with special rewards, such as an exclusive album pre-release, a producer credit in a film, or even getting to meet the
artist in person. Seattle is a hotbed for film and music projects, and you can be a pivotal part of the production process by backing a project and spreading the word. Current Seattle-based Kickstarter projects are listed below, in order of imminence, from soonest-ending project to furthest out. Click on the Kickstarter buttons to check out these local projects and discover even more happening around Seattle.
(Webseries) "Real Adult Feelings" is raising money to shoot the second season of their mildly beloved comedy series.
SHADED ENMITY: FORSAKEN AND FORGOTTEN ALBUM PRESS - August 7 (6 Days)
(Music) Shaded Enmity is raising money to press cds and vinyl for their newest album Forsaken and Forgotten as well as other merchandise.
BLOODGOOD'S FIRST ALBUM
- August 7 (8 days)
(Music) Christian Metal Band BLOODGOOD is recording their first album in 22 years.

ROCKETMEN THE WEBSERIES - August 10 (11 days)
(Webseries) A deranged serial adventure following several blue collar workers who happen to be rocketmen.
CLOUD PERSON ALBUM: MONOCHROME PLACES - August 15 (15 Days)
(Music) The six person, full-on rock band needs help covering the costs to replicate CDs for their new album Monochrome Places, pay for original artwork, and promotional materials.
CHASE & TRINITY MUSIC VIDEO PROJECT - August 17 (18 days)
(Music Video) Chase & Trinity need to pay creative videographers to make music videos to promote their new album.
CASTAWAY WITH PURPOSE - August 18 (19 days)
(Film) A feature documentary on the incredible journey of Erden Eurc, who circumnavigated the glob under his own power by boot, bike, and boat.
THE DEVIL WALKS IN SALEM - August 21 (22 days)
(Film) A narrative film short inspired by the Salem witch trials.
WE MAKE SEATTLE (A SHORT FILM) - August 26 (27 days)
(Film)A short film about why Seattle is the greatest city in the world for entrepreneurs, creators and makers of all kinds.
PUBLICIS & OMNICON TO MERGE, CREATING WORLD'S LARGEST AD FIRM
Two of the largest advertising companies in the world, Publicis and Omnicon, confirmed Sunday that they will merge. The holding companies had combined revenue of roughly $23 billion in 2012; it will have a $35 billion market cap combined. "We respect a balance, not only in financial terms," Omnicom CEO John Wren said, adding that all stakeholders will benefit from the merger, including talent, which will have new opportunities available to them. Publicis Seattle, who holds clients such as the EMP Museum, Bumbershoot, KEXP, and Seattle Symphony will benefit from the breadth of expertise and service offerings now available.
SUB POP RECORD'S DIGITAL SALVATION COMES IN THE FORM OF MONETIZATION
With the advent of the iPod, file sharing, and music streaming services, the traditional way of doing business for artists and labels alike has changed dramatically. Sub Pop Records has dealt with these changes first hand, and the adaptability of their operations and revenue stream shifts have proven to not only keep themselves above the waterline, but introduce a whole new generation to the label and its heritage. "We're just starting to look at it now as a revenue source," explains Tony Kiewel, Sub Pop's head of A&R. They want to use this Band of Horses song in a cat video? Go for it. But send whatever ad revenue [that] comes our way."
LOCAL BAND AND FILM STUDIO TEAM UP TO CREATE STELLAR MUSIC VIDEO
Nylon Magazine just featured the premiere of Seattle band Cumulus's music video "Do You Remember". The video was shot by local production company Hand Crank Films, and is receiving glowing accolades. The song is a nostalgia-drenched ode to youth, filled with lyrics like "Do you remember when young meant invincible?" filmed inside an abandoned house bathed in the light of chandeliers.
HOW MUSICIANS REALLY MAKE MONEY
In the old days, it was not uncommon for a band to make money off something called an album. People bought albums and the money was divided between the record store, the label, the distributor, and the band, which included not only the artists, but also producers and lawyers. Since then, the business model for earning and divvying up revenue from record sales has changed drastically. Although people still buy albums, a vast majority of music is being listened to online. But how are bands supposed to make money off of clouds and $0.99 files? The Atlantic provides a great infographic that illustrates how an artist makes money off music these days.
SEATTLE PUBLIC LIBRARY NOW STREAMS MOVIES AND MUSIC
The Seattle Public Library isn't going to put Amazon or Netflix out of business, but card holders can now stream movies, TV shows, and other content for free. Library members can now stream up to 20 movies or TV shows for free every month. It currently has about 10,000 videos. You can also download music through the service, but each album counts against your 20 rentals for the month.
MR. EPP AND THE CALCULATIONS
Everyone has an infamous teacher or two that leaves unforgettable memories for good and bad. Some of those teachers are not so lucky and become the fodder for band names, some of whom end up famous. Included on this list is Mark Arm and Steve Turner's first band, Mr. Epp and the Calculations. Formed while Arm was a student at Bellevue Christian High School in suburban Seattle, Mr. Epp was the epitome of a sloppy, Flipper-esque punk band. The group dubbed itself Mr. Epp in honor of its members' high-school math teacher, the unwitting Mr. Epp.
WANT TO TAKEOVER EYGPTIAN THEATRE?
Seattle Central Community College is putting out the call for interested organizations to formally apply to take over The Egyptian Theatre a little more than a month after the Landmark chain walked away from renewing its lease at the former Masonic Temple that has operated as a venue for art house cinema since 1980. The deadline for proposals is September 17 and a site tour for prospective applicants is slated for August 13th. Potential bidders will be evaluated on a set of factors with the heaviest weighting given to "project approach" - including dedication to continuing film festivals at the venue, focus on arts and performance, and an organizational ability to "operate a theater."
NPR PUTS ON CHASTITY BELT
On this week's All Songs Considered, an NPR program that showcases today's best music, Seattle band Chastity Belt is featured.
All Songs Considered discusses their new publicity photo, and streams their song "Black Sail" off their soon to be released album No Regerts. Chastity Belt, who recently played the Capitol Hill Block Party, is signed to upstart label Help Yourself Records.
DAVE MATTHEWS GIVES FAN RIDE OF A LIFETIME
Without a working bike or cell phone, Dave Matthews found himself stranded on the side of the road shortly before a recent show in Hershey, Pennsylvania. Luckily for Matthews, a couple of concert goers who just happened to have a bike rack spotted Matthews and gave him a lift to his performance. The 46-year-old Grammy-winning singer-songwriter invited the pair to dinner and gave them backstage passes and memories that will last a lifetime.
QUICK LINKS

CITY BUSINESS CASUAL
- Returns
September
12 with a "Pathways to Careers: Education and Training" Theme!