Vol. 7, No. 6
July 10, 2013




JIMI HENDRIX TOUCHES DOWN AT SEATAC
Seattle-Tacoma International Airport has opened an exhibition celebrating the life of Jimi Hendrix presented by the Experience Music Project. Display presents Hendrix's story from the time he was growing up in Seattle to his early career as a musician, and his brief return home as an international superstar. EMP Museum will rotate various exhibits in the space to go along with the theme of local, northwest music culture as part of the Experience the City of Music program.
SUBMIT APPLICATIONS FOR CULTURAL FACILITIES FUNDING
Cultural facilities, including performing arts centers, museums, cinemas, galleries, music venues, and workshop and rehearsal spaces, create visibility for the arts and function as community gathering places. They provide cultural opportunities for residents and visitors, economic vitality to neighborhoods and surrounding businesses, and homes for artists and arts groups. They are the anchors for our creative neighborhoods, the portals through which our neighbors engage with the arts. A program launched by the Office of Arts & Culture seeks to provide funding for outstanding new projects. Information sessions will be held July 24 and August 6.
FREE 'SEATTLE PRESENTS' CONCERT SERIES KICKS OFF JULY 11
'Seattle Presents' is a series of free concerts at City Hall Plaza given by Seattle musicians each Thursday. The series will kick off this Thursday, July 11 at Noon with Big World Breaks, a funk/latin/soul band. The series will run through the end of August and feature acts like Brothers from Another and La Luz.
INDUSTRY NEWS AND UPDATES
KEXP AND SUB POP PRESENT MUDHONEY ON THE SPACE NEEDLE
If hosting this Saturday's free 25th aniversary festival in Seattle's Georgetown neighborhood isn't enough, KEXP has partnered with the label to broadcast a performance by Mudhoney from the top of the Space Needle Thursday, July 11. The live broadcast kicks off a weekend of events celebrating the 25th anniversary of Seattle's Sub Pop Records. Throughout the day, KEXP DJs will spin from deep within the Sub Pop catalog. From 11:00am to 5:00pm, KEXP will interview Sub Pop's label president (and 2013 Seafair Royalty) Jonathan Poneman, label vice president Megan Jasper, label founder Bruce Pavitt, Soundgarden's Kim Thayil, legendary photographer Charles Peterson, and producer Jack Endino, and will broadcast live performances by J. Mascis and Sera Cahoone. At 5:00pm, Mudhoney plugs in. The broadcast leads into Friday's Silver Jubil-Eve Comedy Thing and Saturday's Jub Pop Silver Jubilee.
KEXP SEEKS DEVELOPMENT ASSISTANT
KEXP is seeking applicants for an open Development Assistant position.The Development Assistant is a full-time, hourly position responsible for supporting administrative as well as donor and listener support programs and experiences designed to increase awareness of and deepen participants' relationships with KEXP. The position will also be responsible for ongoing support of fundraising drives.
LEARN FROM LOCAL INDIE FILM PRODUCTION VETS LACEY LEAVITT AND MEL ESLYN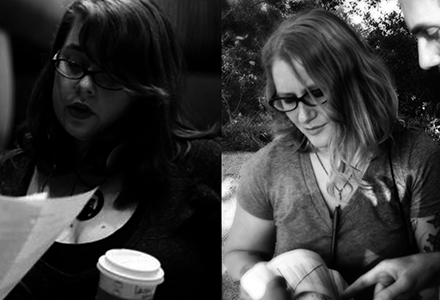 Great films are born first of a great story, and second through skilled execution from a business and legal standpoint. The job of the independent film producer is the hardest in the film business. In an introductory class offered by SIFF, experienced independent producers Mel Eslyn and Lacey Leavitt will outline the role of the independent producer and the mechanics of such a position. Using real world case studies and detailed insights, this course follows the job from development, to physical film production, through to distribution.
CATCH LIVE MUSIC FOR FREE THIS WEEK IN DOWNTOWN SEATTLE
As a part of Downtown Seattle's Out to Lunch series, there will be two free live concerts this week. Today in Westlake Park, you can catch Delhi 2 Dublin, and this Friday live jazz from Pearl Django will be at Columbia Center. These performances are free and the Out to Lunch series will run all the way through September.
OLYMPIA IS WASHINGTON FILMWORKS' LOCATION OF THE MONTH
As a part of an ongoing series, Washington Filmworks is featuring Olympia as their film location of the month. Olympia has a great deal of filming appeal as home to the Capitol Building and many other federal and state offices. In addition Olympia is located at the southern tip of the Puget Sound and boasts a beautiful waterfront with an operating port (Port of Olympia). There is an eclectic feel to downtown, with a mix of commercial and retail buildings. Be sure to look into Heritage Park, which is anchored by Capitol Lake, and Sylvester Park, which is surrounded by both older and newer buildings. Washington Filmworks is the state non-profit organization that offers support to film productions, from location scouting to incentive programs.
'SUMMER AT SAM' PROVIDES LIVE, LOCAL MUSIC
This July and august, Seattleites can catch live music every Thursday thanks to Summer at SAM. Food trucks and bands come together for entertainment outside the Seattle Art Museum. The lineup of performances kicks off with a performance at Olympic Sculpture Park by Comfort Food, a band that fuses the sounds of electric Miles Davis with Fela Kuti-style Afrobeats. This summer you can also catch electro-acoustic band Lychee, punk band Tacocat, and 80s-themed band Rewind, among others.
EMP ACCEPTING APPLICATIONS FOR YOUTH ADVISORY BOARD
The Experience Music Project is now accepting applications for their 2013-2014 Youth Advisory Board. The Youth Advisory Board are invited to
create and promote teen programs, work with local musicians and artists, meet other creative types in the community, and help out with Sound Off!, EMP's annual battle of the bands. Youth Advisory Board Members should be high school-aged, have a knowledge and enthusiasm for music, and be able to commit to a regular meeting schedule.
ECONOMIC TONIC: ENTERTAINMENT INDUSTRY HAPPY HOUR
SEATTLE METROPOLITAN CHAMBER OF COMMERCE
Tourism, restaurants, hospitality, and music are vital sectors of the local economy. The Seattle Metropolitan Chamber of Commerce will be hosting a happy hour to discuss how to seize opportunities, and overcome obstacles in these industries, in order to ensure their prosperity for the years to come. The 3rd Annual Job Sector Survey, a large collaborative effort between local business groups, organizations, and counties, will also be unveiled at the event. Local industry experts, including Seattle Office of Film + Music's James Keblas, will be in attendance to weigh in on the critical decisions that must be made to continue strengthening these key components of the local economy. The event will be held on July 17 at the Hard Rock Cafe.
INTERACTIVE INDUSTRY WORKSHOP ON PR AND COMMUNITY MANAGEMENT
On Tuesday, July 16, Washington Interactive Network is hosting a workshop at its REACTOR accelerator in Seattle from 7:00 - 9:00 p.m. As part of the monthly Game Startup Workshop series, this July workshop will focus on PR and Community Management. A panel of local PR experts and gaming entrepreneurs will share the wisdom they have gleaned from their experiences. Workshop content will be tailored to benefit those who are working with smaller teams to build and promote a project.
EMP's Sci-fi + Fantasy Short Film Festival Now Accepting Entries
EMP Museum is now accepting entries for the ninth-annual Science Fiction + Fantasy Short Film Festival. Organized in partnership with the Seattle International Film Festival (SIFF), the event will present 20 short films at Seattle's historic Cinerama Theater in early 2014. The Science Fiction + Fantasy Short Film Festival encourages the submission of original science fiction and fantasy short films. The festival will accept animated or live-action submissions in science fiction (futuristic stories, space adventure, technological speculation, social experiments, utopia and dystopia), and fantasy (sword and sorcery, folklore, urban fantasy, magic, and mythic adventure). The deadline for submissions is August 15.
PRODUCTION INCENTIVE FILM '7 MINUTES' WRAPS PRINCIPAL PHOTOGRAPHY
Washington Filmworks' production incentive project 7 Minutes recently wrapped principal photography after shooting in Everett, Washington. The film tells the story of a once-promising college athlete, his drug dealing brother and their ex-con friend who embark on an ill-fated heist. As each minute of their simple plan unfolds, the action spirals closer to a tragic conclusion. This production is the second feature film that Whitewater Films has brought to Washington State in the last two years and is one of 89 projects Washington Filmworks has approved through the standard funding assistance program.
ALL CITY MEDIA - A FREE, ALL AGES WORKSHOP FOR EVENT PRODUCTION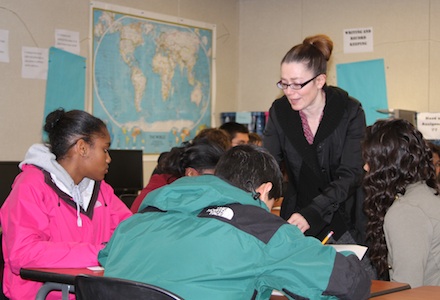 The Seattle International Film Festival (SIFF), The Vera Project, and KCTS 9 have teamed up for All City Media, an eight-week, all-ages live event production workshop. Participants choose bands to interview and film live in concert at the Vera Project. Students will make short documentaries or music videos with their footage at the KCTS 9 Media Lab. In addition, participants will crew production on one or two live concerts. The project is free and open to the public, and begins on July 15.
KCTS 9 HONORED WITH 5 NORTHWEST EMMY AWARDS
Programming from KCTS 9 fared very well at the Northwest EMMY Awards this year, receiving 20 nominations. Five programs won EMMYs, including two Reel NW films: Honor the Treaties and Preguntas Hermosas, along with Undamming the Elwha (a documentary), "On the Dust Bowl" (a discussion program), and "Cooking with Nick Stellino," a cooking instructional program.
SHORT FILM FRIDAY: "LIFE GETS BETTER"
This week's short will by Life Gets Better, a little comedy by the local director Tommy Yacoe. Produced by Red Digital Cinema, makers of the Red Camera, and set in sunny and bland-to-the-one Southern California, the film is about a man who gets herpes from his cheating wife and then watches his life go from bad to worse. The scene that will kill you involves herpes cream.
-Charles Mudede
TOP 10 NW MUSIC FOR WEEK OF 7/1 -7/5
OFFICE OF FILM + MUSIC
Compiled from figures at Sonic Boom Records (Ballard) and Easy Street Records (West Seattle).
1. Rose Windows - Sun Dogs
2. Stone Gossard - Moonlander
3. Pickwick

-

Can't Talk Medicine
4. Bill Frisell - Big Sur
5. Mad Season - Above
6.
Sadistik -
Flowers For My Father
7. The Head and the Heart - The Head and The Heart
8. The Shins - Live at Third Man Records
9. Alice in Chains - Devil Put Dinosaurs Here
10. Dandy Warhols - 13 Songs From Urban Bohemia
HELP "KICKSTART" SEATTLE FILM AND MUSIC PROJECTS
Kickstarter is an online "crowd-funding" resource that helps musicians, filmmakers and
producers of artistic projects reach out to friends and fans for financial support. Kickstarter allows artists the opportunity to give back to funders with special rewards, such as an exclusive album pre-release, a producer credit in a film, or even getting to meet the
artist in person. Seattle is a hotbed for film and music projects, and you can be a pivotal part of the production process by backing a project and spreading the word. Current

Seattle-based Kickstarter projects are listed below, in order of imminence, from soonest-ending project to furthest out. Click on the Kickstarter buttons to check out these local projects and discover even more happening around Seattle.
(Music) Rob Rowe has recorded his first-ever side project and wants you to be a part of the release.
BEDTIME STORIES - July 18 (8 days)
(Short Film) A creepy, suspenseful short centered around a young girl who is being haunted.
(Film) The film adaptation of a transcendental rock musical, set in the Hoh Rainforest.
SALVAGE TRADER: A 2D SPACE ADVENTURE - July 30 (20 days)
(Interactive) Explore the galaxy, complete missions, build your ship, fight pirates and do some trade in a 2D space adventure.
REAL ADULT FEELINGS: SEASON 2 - August 1 (21 days)
(Webseries) "Real Adutl Feelings" is raising money to shoot the second season of their mildly beloved comedy series.
BLOODGOOD'S FIRST ALBUM - August 7 (27 days)
(Music) Christian Metal Band BLOODGOOD is recording their first album in 22 years.
KEXP BLOG SERIES: REMEMBERING 25 YEARS OF SUB POP
KEXP reminisces on the monumental 25 year legacy that Sub Pop Records has built in the Northwest. Sub Pop has become a blue print for emerging local labels, because of their determination to serve and foster creativity amongst their artists. Josh Rosenfeld of Barsuk Records recalls his favorite memory of Sub Pop as, "the admiration and envy I felt when Natalie Portman put those headphones on Zach Braff and said The Shins would change his life in Garden State" Sub Pop will continue to help make unforgettable pop culture moments like this possible for many more years to come. And they might just change a few more lives along the way.
MACKLEMORE ADDS A THIRD NIGHT AT KEY ARENA
Macklemore can't get enough of that hometown love.
Due to overwhelming demand, Macklemore and Ryan Lewis added a third date to their world tour finale in Seattle, and those tickets went on sale today. The duo will be making their triumphant return to Key Arena December 10-12, a stage they electrified two years ago during their Bumbershoot performance before their meteoric rise to stardom.
LOCAL DESIGN FIRM USES VINE ADVERTS FOR SEATTLE
Since Instagram added video as a capability to the uber-popular photo-sharing app a few weeks ago, marketers and their agencies may have more reasons to consider leveraging mobile video for their campaigns. Local design firm Copacino + Fujikado has created new and unique advertising campaign for its client, Visit Seattle. The company hired a professional photographer to use his photographic talents with an unlikely medium: the six second video sharing platform, Vine. "With Vine and Instagram video still in their infancy, the bar is set relatively low for now," says C&F's creative director Mike Hayward. "It's a much easier space to stand out with engaging, quality content than a more saturated channel like Youtube."
THE ROCK 'N' ROLL CASUALTY WHO BECAME A WAR HERO
Described as the guy who was "Pete Best twice", Jason Everman has lived a remarkable life. Only a few people have had the opportunity to be part of two prolific bands, and Jason is one of them. He had brief stints with Nirvana and Soundgarden, but was dumped by both prior to each bands successful ambush of the national music scene. Their success was a self-admitted "huge blow" to their ousted member, but Jason redefined his life in a way that was just as unconventional as it was before. He joined the army, and eventually entered the elite ranks of the U.S. Special Army forces, where he has become a decorated soldier serving in highly sensitive missions across the world. When one door closes another door opens, and Jason is certainly a testament to that.
BANDZOOGLE ACQUIRES ONESHEET TO BECOME GO-TO WEB TOOL FOR MUSICIANS
Having attracted tens of thousands of bands and entertainers, Onesheet is today announcing that it has been acquired by Bandzoogle, a website creation platform for musicians. While the terms of the deal were not disclosed, Bandzoogle CEO David Dufresne tells us that Onesheet will remain an independent product and will be relaunched shortly, as part of the company's larger, platform-wide redesign, which he says has been "two years in the making" and should be camera-ready in the next two months.
RECOGNIZING 25 YEARS OF SUB POP
This weekend Seattle celebrates iconic record label Sub Pop, their notable achievements, and impact on the local and national music scene over the last 25 years. Sub Pop has defined itself by ensuring the artistic freedom of their musicians, investing itself in the Seattle art community, and has been instrumental in building a sound that is distinguishably Northwest. Sub Pop is hosting their Silver Jubilee music festival on Saturday in the Georgetown neighborhood. Father John Misty, Built to Spill, and Shabazz Palaces are set to perform, and more acts have yet to be announced.
SEATTLE PHOTOGRAPHER DAVID WENTWORTH: CAPTURING BEAUTY
After studying graphic design and photography in New York City, David Wentworth returned to his native city of Seattle to continue his pursuit of fashion photography. "Seattle seemed to have a vibrant and growing community of arts and cultural options, as well a fairly solid economic base, which is essential to me as a commercial visual artist," says David. "However, being able to live and work from one of the most beautiful regions in the world was probably the biggest motivation." David talks about his move into more interdisciplinary work with film, his inspiration, and about Seattle.
TIMBER! OUTDOOR MUSIC FESTIVAL COMING TO SEATTLE AREA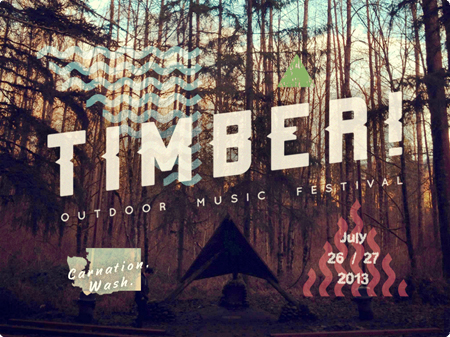 Capturing the feel of a neighborhood cookout, Timber! Outdoor Music Festival will debut in cozy Carnation on a 540 acre parcel of land the weekend of July 26. Timber! coincides with the iconic Capitol Hill Block Party, but aims to attract a different audience. Family is an important piece of Timber!, and festival organizer Kevin Sur hopes to inspire the children of the families attending, "The next generation of these kids will be some of the most avid music lovers in town, if not some of the most talented musicians because they grew up seeing it was possible." Timber! plans to immerse music lovers in the local environment. Stargazing and hikes guided by local experts are included in the weekend festivities. Food carts and a beer garden will be on hand to satisfy the appetites of concert goers, and a rootbeer garden for the kids.
BULGARIAN MUSIC PROVIDES A LINK TO HERITAGE FOR YOUNG SEATTLEITES
BULGARIAN CULTURAL AND HERITAGE CENTER OF SEATTLE
Writing for Seattle's Bulgarian Cultural and Heritage Center, Bulgarian Voices singer Irina Bozhilova recently expressed how important music is for her son in understanding their heritage. Irina writes "I realize that Danny [her son] will grow up influenced by many languages and cultures but as a mother I hope that he will hold what is Bulgarian most dear to his heart... I want to preserve and pass down to my child the treasure of having a true identity and strong roots. What better way to do this than through music."
A FAN'S HISTORY OF SUB POP
Fan Kelton Sears recollects his memories of Sub Pop, and the memories of many others in this piece for Seattle Weekly. This is what he has to say about Sub Pop, "On the surface it's just a record label, but in reality it's the sum of all these stories. Sub Pop has managed to put out landmark rock, folk, hip-hop, and electronica albums while simultaneously defining new genres unto themselves. But among all those records also lies a lot of humanity that isn't listed in Sub Pop's catalogue."