Vol. 6, No. 49
May 8, 2013




AMY LILLARD SHARES IMPACT OF LOCAL FILM INDUSTRY AT MAY'S HAPPY HOUR
Information is power. This spring film industry workers across the state participated in a jobs survey designed to gather information about how film professionals create their careers in Washington State. The information collected paints a compelling picture about how film professionals create year round work, and how the film industry contributes to the larger creative economy. Amy Lillard, Executive Director of Washington Filmworks, will present the results from the jobs survey and an overview of the first annual report on the state of Washington's film industry at the May Film + Music + Interactive Happy Hour on Wednesday, May 29 at Spitfire.
EMP ACTING CEO FEATURED AT THIS MONTH'S 'CITY BUSINESS CASUAL' EVENT
Film + Music and Interactive Media are critical industries to Seattle's tourism draw. This month's 'City Business Casual' event will feature special guests from the local tourism, hospitality, and restaurant industries. EMP Museum Acting CEO and Deputy Director of External Relations, Patty Isacson Sabee, will be one of several guests at the event The Washington State Convention Center tomorrow, May 9.
EVERYTHING YOU NEED TO KNOW TO PRODUCE A SPECIAL EVENT IN SEATTLE
"Special Events - Success in Seattle" is a public forum about the Special Events Process that will have City representatives on hand to guide community members through the Special Events permitting process, and answer questions. Chris Swenson, Film + Special Events Program Manager, will be on hand to talk about events permitting. This forum is put together by the Washington State Liquor Control Board, and will take place from 1 p.m. - 4 p.m. on Friday, May 17 at City Hall's Bertha Knight Landes Room.
CHRIS SWENSON ON BEST FILM PERMITTING PRACTICES
As part of Washington Filmworks' ongoing film liaison awareness program, Film + Special Events Program Manager Chris Swenson contributed a write-up on Washington Filmworks' blog this week on best permitting practices. Washington Filmworks is the non-profit organization that manages the state film and production incentive programs. Their mission is to create economic development opportunities by building and enhancing the competitiveness, profile, and sustainability of Washington's film industry. They create possibilities for local and national filmmakers by offering comprehensive production support and financial incentives.
'ART ZONE' WELCOMES LA LUZ TO THE STUDIO
This week Nancy welcomes the dreamy pop band La Luz into the studio for a performance. Wes Hurley's film, Waxie Moon in Fallen Jewel, gets an extended run at Central Cinema, Frank Olivier's Twisted Cabaret makes its Northwest premiere at Hales Palladium Theatre in Fremont, and more. Art Zone premieres Friday, May 10 at 8:00 p.m. on Seattle Channel, 11:00 p.m. on KCTS 9, and forever online.
INDUSTRY NEWS AND UPDATES
SUPPORT SEATTLE'S MUSIC AND FILM SCENES AT THE GIVE BIG EVENT NEXT WEEK
Last Thursday, the much-anticipated lineup for the Bumbershoot Music and Arts Festival was released. This year's festival features Heart and Death Cab for Cutie as some of the local headliners. Heart will be playing their first Seattle gig since being inducted into the Rock and Roll Hall of Fame, and Death Cab for Cutie will play their breakthrough album Transatlanticism in its entirety, making this year's festival extra-special. Additional local acts include Allen Stone, David Bazan, the Physics, Kris Orlowski, Vicci Martinez, the Maldives, Ivan and Alyosha, Kithkin, and much more. The festival runs August 31 - September 2 at Seattle Center.
BUMBERSHOOT LINEUP RELEASED: DEATH CAB FOR CUTIE AND HEART TOP BILLING
SEATTLE MET
Last Thursday, the much-anticipated lineup for the Bumbershoot Music and Arts Festival was released. This year's festival features Heart and Death Cab for Cutie as some of the local headliners. Heart will be playing their first Seattle gig since being inducted into the Rock and Roll Hall of Fame, and Death Cab for Cutie will play their breakthrough album Transatlanticism in its entirety, making this year's festival extra-special. Additional local acts include Allen Stone, David Bazan, the Physics, Kris Orlowski, Vicci Martinez, the Maldives, Ivan and Alyosha, Kithkin, and much more. The festival runs August 31 - September 2 at Seattle Center.
'NORTHWEST CONNECTIONS' SHOWCASES LOCAL FILMMAKING TALENT AT SIFF
Seattle International Film Festival (SIFF)'s Northwest Connections program will highlight products of filmmakers from the Puget Sound region. With eight narrative features, six documentaries, and 34 short films screening, this is a fruitful year for the Northwest filmmaking community. Films featured range from a documentary on the Rwandan film industry (Finding Hillywood), to a narrative film about parents falling in love on a college tour (Middleton), to the Fly Filmmaking Challenge 2013 that includes eight short films shot in Seattle's neighborhoods.
BUMBERSHOOT LINEUP RELEASED: DEATH CAB FOR CUTIE AND HEART TOP BILLING
Last Thursday, the much-anticipated lineup for the Bumbershoot Music and Arts Festival was released. This year's festival features Heart and Death Cab for Cutie as some of the local headliners. Heart will be playing their first Seattle gig since being inducted into the Rock and Roll Hall of Fame, and Death Cab for Cutie will play their breakthrough album Transatlanticism in its entirety, making this year's festival extra-special. Additional local acts include Allen Stone, David Bazan, the Physics, Kris Orlowski, Vicci Martinez, the Maldives, Ivan and Alyosha, Kithkin, and much more. The festival runs August 31 - September 2 at Seattle Center.
SEATTLE SYMPHONY REACHES TENTATIVE AGREEMENT WITH MUSICIANS
The Seattle Symphony Orchestra has reached a tentative contract agreement with the musicians who play for the Symphony and the Seattle Opera. Both organizations have been in negotiations with the musicians union for 15 months that nearly resulted in a strike last October due to a 15% cut in compensation for the 2012-2013 season. The agreement is tentative because musicians still need to vote on the contract May 14, but the musicians' committee has recommended passage of the agreement.
48 HOUR FILM PROJECT REGISTRATION NOW OPEN
Registration for the Seattle 48 Hour Film Project is now open. Teams will be accepted on a first-come, first-served basis and will be open until July 2 or until space fills up. The 48 Hour Film Project is a competition for filmmakers to create the best short film in only 48 hours. The traveling competition visits more than 120 cities around the world over the entire year. This is the 10th year Seattle has been involved with the project.
REGISTER NOW FOR NIGHTLIFE SECURITY TRAINING
Registration is now open for the Seattle Police Department's "Security Training for Nightlife Professionals." The next course is on May 19 and will offer instruction in topics such as risk prevention procedures, appropriate use of force, fire safety, report writing, checking for fake IDs, emergency response tactics and more. This is an important opportunity for nightlife employees to glean the skills they will need to safely interact with clientele and to deal with difficult situations.
NETWORKING OPPORTUNITY FOR CAPITOL HILL-BASED FILMMAKERS
CAPITOL HILL CHAMBER OF COMMERCE
The Capitol Hill Chamber of Commerce is hosting a networking event for the Capitol Hill film community on Thursday, May 30 at the new 24-hour diner Lost Lake Cafe + Lounge. With the neighborhood recognized as one of the top 12 ArtPlace areas in the country, increasingly film-related companies are calling this vibrant area of Capitol Hill home. The Capitol Hill Chamber of Commerce works hard to protect the quality and character of the Hill that has made it so attractive to the creative class by bringing together all the divergent voices of their members to help shape the future. The event is free for chamber members and film industry professionals. Registration is required.
SEATTLE NIGHTLIFE INITIATIVE FEATURED AT CLUB HEALTH CONFERENCE
Club Health is an international conference on nightlife, substance use, and related health issues. Later this month San Francisco will host Club Health 2013, marking the first time the conference has been held in the United States. Panels will discuss strategies to make nightlife safer through good planning, preparation, and awareness of the substances that put recreational drug users and drinkers at risk. James Keblas, Director of Seattle's Office of Film + Music, will speak on a panel about the Seattle Nightlife Initiative, which employs a number of strategies including overnight 'liquor sticker' parking, to help keep Seattle's nightlife vibrant and safe.
THE NW COLLEGE FILM FESTIVAL ANNOUNCES 2013 WINNERS
The second annual Northwest College Film Festival was held at Shoreline Community College last Saturday. After the screening, awards were handed out from the fest's community sponsors: the Northwest Film Forum, SIFF, the Grand Illusion, Cinema Books, Reel Grrls, and Scarecrow Video. Top winners included: Overall Winners - Ben Anderson & Sawyer Purman (Seattle University); Reel Grrls Spotlight Award - Rosalie Miller & Leslie Parmar (Langara College); Reel Grrls Spotlight Award - Yvonne Hill (Shoreline Community College); and Audience Award - Will Witwer (Whitman College).
MOHAI'S "HISTORY IS ____" FILM COMPETITION AWARDS GALA
The films have been submitted, the judges have reviewed them, and now the winners of MOHAI's 2013 History is ____ Film Competition will be announced and shown this Saturday. The preview of winning films will be held at a free awards gala at MOHAI with a red carpet and music from DJ Dorsia. At the awards gala, visitors will see the winners of MOHAI's competition and some Northwest filmmakers that will screen at this year's Seattle International Film Festival (SIFF).
TOP 10 NW MUSIC FOR WEEK OF 5/6 - 5/10
OFFICE OF FILM + MUSIC
Compiled from figures at Sonic Boom Records (Ballard) and Easy Street Records (West Seattle).
1. Macklemore & Ryan Lewis - The Heist
2. Sadistik - Flowers For My Father
3. Postal Service - Give Up (10th Anniversary)
4. Mad Season - Above
5. Cave Singers - Naomi
6. Melvins - Everybody Loves Sausage
7. Pickwick - Can't Talk Medicine
8. Jimi Hendrix - People, Hell & Angels
9. Mudhoney - Vanishing Point
10. Giant Henry - Big Baby
HELP "KICKSTART" SEATTLE FILM AND MUSIC PROJECTS
Kickstarter is an online "crowd-funding" resource that helps musicians, filmmakers and
producers of artistic projects reach out to friends and fans for financial support. Kickstarter allows artists the opportunity to give back to funders with special rewards, such as an exclusive album pre-release, a producer credit in a film, or even getting to meet the
artist in person. Seattle is a hotbed for film and music projects, and you can be a pivotal part of the production process by backing a project and spreading the word. Current

Seattle-based Kickstarter projects are listed below, in order of imminence, from soonest-ending project to furthest out. Click on the Kickstarter buttons to check out these local projects and discover even more happening around Seattle.
OLIVIA DE LA CRUZ: FIRST FULL LENGTH ALBUM - May 15 (6 days)
(Music) Olivia is looking to produce her first full length album.
ULTIMATE CHIPTUNE WEEKEND - May 16 (7 days)
(Music) Ultimate Chiptune weekend is a 3-day festival celebrating various forms of dance-oriented Chiptune music made from old video-game hardware or software.
(Film) The Bond is a short film that follows a man who embezzles a $10,000 bond from his wife and invests it in Iraqi Dinar in hopes to make a large profit as the currency revalues.
MASSIVE MONKEES STUDIO: THE BEACON - May 20 (11 days)
(Project) Help the Massive Monkees make necessary studio upgrades to continue operations long-term for our students, performers and community.
CLAREMONT - May 20 (12 days)
(Film) Claremont is a short film that depicts a woman trapped in a psychological maelstrom, consumed by the allure of losing control and uses sex to upset the power dynamic in her favor.
(Web Series) Life in Code is a web series that will tell the stories of women and their stories of working in computer programming
(Documentary) The Glamour and The Squalor is about the rise, fall and reemergence of radio personality Marco Collins
DIGITAL CINEMA AT NORTHWEST FILM FORUM - June 2 (24 days)
(Project) Northwest Film Forum needs help in transitioning to a brave new digital future by installing DCP technology in their cinemas.
CLOSURE / ADOPTION DOCUMENTARY - June 3 (25 days)
(Film) A documentary about a trans-racial adoptee who finds her birth mother at age 26, and meets the rest of a family who didn't know she existed.
SCARECROW ON SEATTLE: 'YOUR SISTER'S SISTER' (2011)
As the 2013 Seattle International Film Festival rapidly approaches, this month we take a look at last year's Opening Night film: the sweet, touching and often funny Your Sister's Sister, written and directed by local filmmaker extraordinaire Lynn Shelton. At a small gathering marking the one year anniversary of his brother Tom's death, Jack (Mark Duplass) is clearly in a downward spiral. He's still dealing with the loss and is left without the strength to fight back as other parts of his life crumble away. His one anchor is Iris (Emily Blunt), Tom's ex-girlfriend and his current best friend. She decides to intervene and sentences him to a sabbatical at her father's cabin in the San Juan Islands.
To read the full review, visit Scarecrow on Seattle.
(Scarecrow on Seattle will now post full film reviews online the second Wednesday of each month, we will provide excerpts in our newsletter and links to the full reviews on Scarecrow's site.)
SEATTLE SYMPHONY ENDS 2011-12 SEASON IN THE BLACK
After cutting their expenses by $1.6 million in their 2011-2012 season, the Seattle Symphony ended the year with a positive net revenue of $53,000. The Symphony had been dealing with a three year streak of losses. At their annual meeting the organization reported $24.52 million in revenue, up $3.6 million from the previous year. Performance revenue decreased 2 percent due to the elimination of some performances. The addition of 1,000 subscriptions brought the total subscribers to more than 28,000. While the Symphony is still carrying an accumulated deficit of $10.9 million from prior years, the direction they are taking shows improvement.
THE LUMINEERS: MADE IN SEATTLE
The hitmakers behind "Ho Hey" were conceived in Brooklyn and born in Denver, but they were really made in Seattle. On a snowy November day in 2010, Isaac Ravishankara went to see a band in Denver. After hearing one song, Isaac was so moved that he ventured to his car to retrieve his video camera. The band Isaac was watching was the Lumineers, and one of the songs that he recorded and put on YouTube was "Ho Hey." The video helped the band get a record deal at Seattle's Onto Entertainment, and soon they were recording at Woodinville's Bear Creek and launching into success with back-to-back plays of their song on KEXP. "I think there are some true tastemakers in the industry there," Schultz says of the Pacific Northwest and the way the region helped launch the band's career. "Seattle's sort of a kingpin."
SEATTLE FILM FESTIVAL LINEUP RANGES FROM JOSS WHEDON TO SOFIA COPPOLA
The 2013 Seattle International Film Festival (SIFF) will kick off May 16 with Joss Whedon's Much Ado About Nothing and close June 9 with the American premiere of Sofia Coppola's The Bling Ring. During the course of the festival, SIFF will screen 447 films, including 272 features (plus four secret films), and 175 shorts from 85 countries. The festival will feature two special guests: actor Kyle MacLachlan and director Peter Greenaway. This year, the festival also will launch a new African Pictures Program, showcasing films from Africa with the help of a grant from the Academy of Motion Picture Arts and Sciences.
TRANSLATIONS: THE SEATTLE TRANSGENDER FILM FESTIVAL, MAY 9-12
Translations: The Seattle Transgender Film Festival is one of only a handful of transgender film festivals in the world. Produced by Seattle non-profit Three Dollar Bill Cinema, the program includes films, discussion, and live experiences that navigate themes of transgender family, relationships, and sexuality. The festival opens May 9 with a live multimedia performance of original music, video, and spoken word by local trans artists. Featured short films include Little Gender Revolutionary Annie, a DIY-style musical romp with a gender-bending protagonist, and Stone Butch Blues. The festival wraps up Sunday night with Melting Away, the tale of an Israeli family's slow and painful acceptance of their son Assaf's transformation into Anna, a beautiful cabaret singer.
THE ECONOMIC IMPACT OF FILM ILLUSTRATED IN ALL ITS GLORY
Have you ever wondered what impact film can have in promoting small, local businesses? The success of Seattle restaurant Yanni's illustrates the influence film can have on local economic development. Before it's television debut, Yanni's was just your average Greek American restaurant: stuffed grape leaves and moussaka on the menu, and a giant Acropolis on display, struggling to compete in the Greenwood neighborhood. One night a woman stepped into the restaurant scouting locations for "Kitchen Nightmares," the program that features Chef Gordon Ramsey whipping struggling restaurants into shape. Last month the episode featuring Yanni's aired, and since then, restaurant has been packed. Owner Karen Avgoustiou says "People come from all over to eat here, get their pictures taken...We're getting postcards from all over the world."
LOCAL FILMMAKER KYLE JENSEN EARNS NFFTY AWARD
Many people don't start exploring their talents or what they can do until high school and beyond. Local Seattle youth Kyle Jensen explored his creativity and talent at a young age, and is this year's youngest NFFTY selectee having been nine years old when he made the film. Kyle and his friend Asa Beuhler built a roving "moonbot" prior to winning an award from the National Film Festival for Talented Youth (NFFTY). Out of the 200 films shown throughout the festival, Kyle's film rose above all the rest, earning the "New Talent Award" in the 12-and-under-category.
WASHINGTON STATE UNIVERSITY CAMPUS FEATURED IN TWO SIFF FILMS
Two movies filmed in part at Washington State University (WSU) are among those selected to be shown at SIFF 2013. First-time filmmaker and Seattle native Amy Finkel shot part of her movie, "Furever," about pet owner's grief over the passing of a pet at the WSU campus. The film "Middleton" also filmed on campus, about two wildly different parents who meet and fall in love while taking their kids on a college tour.
SEATTLE BAND 'THE WEST' FILMS LIVELY PARADE SCENE IN BELLINGHAM
A sunny day in Seattle tends to make Seattleites want to get outside, dance, and wear lots of color. Seattle band The West, capitalized on all of the above this week in filming their new music video. Seattle company Hand Crank Films shot a lively crowd of dancers and partiers in downtown Bellingham for the bands' extensive parade scene.
A MUSEUM WITH A PULSE: MOHAI'S 'CELLULOID SEATTLE'
The Museum of History and Industry' (MOHAI) stellar Celluloid Seattle exhibit is a lively saunter through Seattle's history in motion pictures, resurrecting long-gone theatres, Hollywood productions shot locally and the city's brushes with mega-stars like Elvis and John Wayne. But it's the 1970s Boeing Bust-era "Seattle Noir" section of Celluloid Seattle that steals the show. A movie trailer for the 1976 crime-drama Scorchy proclaims that the female protagonist has "killed a man, been shot at and made love twice already this evening." MOHAI's Celluloid Seattle achieves what the most accomplished filmmakers still dream of-a complicated portrayal of a protagonist moving forward in time while trying to deal honestly with the lessons of the past.
UW STUDENTS EXPLORE THE STRANGE WORLD OF CHARLES IVES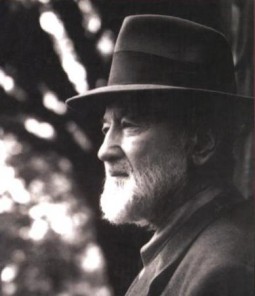 Charles Ives may be the most important American composer you've never heard of. An eccentric, reclusive figure whose music often treads the line between lyrical beauty and pure noise, his work inspired an entire generation of composers, but never quite captured the public imagination in the same way as the music of American figureheads like Aaron Copland and Samuel Barber. This week, the University of Washington shined the spotlight on Ives with three days of lectures and performances about this experimental composer far beyond his time. UW School of Music Professor Larry Starr organized "A Festival of Ives" and the festival will end tonight with a panel and concerts.
BALLARD HIGH SCHOOL MEN'S QUARTET TAKE FIRST PLACE IN STATE COMPETITION
The Ballard High School Men's Quartet took first place at the prestigious State Solo and Ensemble Competition at Central Washington University. Men's Quartet members Gerson Tschider (Tenor I), George Chrisafis (Tenor II), Logan Monson (Baritone), and Spencer Johnson (Bass) placed first over 21 other men's vocal ensembles from across the state. "This win marks the first time a Ballard ensemble has taken the top prize at the WIAA state music championship," says BHS Director of Choirs Courtney Rowley.