Vol. 7, No. 32

January 30, 2014



INTRODUCING SEATTLE MUSIC COMMISSIONER JOHN RODERICK
We're thrilled to announce our newest Seattle Music Commissioner John Roderick, a Seattle musician, writer, podcaster, and bon vivant who heads up Indie Rock band The Long Winters. Roderick is regarded as a consummate singer/songwriter and indie music collaborative hub-appearing on albums by Death Cab for Cutie, Nada Surf, Harvey Danger (he was also a touring member), The Decemberists, David Bazan, Visqueen, Say Hi, and many more collaborations. He's also a journalist, a music correspondent, and an opinion writer and his work has appeared in publications from Esquire to Rolling Stone. Most recently Roderick's "Punk Rock Is Bullshit" was included on Impose Magazine's "Best Music Writing of 2013" list.
HEY YOUNG FILM MAKERS AND MUSICIANS, MEET THE MAYOR
The Mayor's Office is hosting a mixer that brings together the City and Mayor's office representatives with youth workers and youth serving organizations within Seattle. The event features performers from Youth Speaks Seattle and Freshest Roots. This interactive program will give attendees an opportunity to learn more about how city government operates and learn ways that they can contact city officials to get involved with city programs. Attendees will have the chance to meet the Mayor of Seattle and interact with other young filmmakers and musicians.
FILM AND MUSIC ON "ART ZONE" WITH NANCY GUPPY
This week Seattle Channel's "Art Zone" with Nancy Guppy includes: a re-run of Macklemore & Ryan Lewis' Art Zone performance in 2010; Photo Center Northwest unveils a compelling new video exhibit "Question Bridge: Black Males"; a profile of filmmaker/animator Webster Crowell; Contemporary dancer Alice Gosti breaks a bottle over her head; and Sera Cahoone's music video "Nervous Wreck," from her album Deer Creek Canyon.
SEEKING A LEADER FOR THE STARTUP SEATTLE INITIATIVE
Seattle's Office of Economic Development is currently looking to hire a leader for the Startup Seattle Initiative. The Startup Seattle Initiative is a collaborative effort between the City and leaders of Seattle's technology startup community that supports early-stage tech companies. The position's work entails internal coordination across City departments and external relationships, and coordinaton with community stakeholders. The opening for this position will close at 4 pm on Tuesday February 11.
INDUSTRY NEWS AND UPDATES
REVOLT TV DEDICATES AN ENTIRE WEEK TO SEATTLE MUSIC
In honor of the Super Bowl-bound Seahawks, REVOLT has dedicated the entire week to Seattle, and features exclusive interviews and profiles of bands from the Northwest music capital. Seattle has left quite an impression on the world's musical landscape and continues to produce breakthrough artists. Included in the feature is: Barsuk Records' founder/President Josh Rosenfeld, Office of Film + Music Director James Keblas, an inside look at Seattle's Experience Music Project with curator Jacob McMurray, among several others.
LINE-UP ANNOUNCED FOR INAUGURAL SEATTLE JAZZ EXPERIENCE
The Seattle Jazz Experience is a two-day festival for high school and college jazz students from throughout the nation, and features workshops, clinics, and evening performances by nationally renowned jazz artists. Artists confirmed for this year's festival include drummer and composer Matt Wilson's Arts & Crafts quartet; Grammy Award-winning composer Bill Holman, Grammy-nominated trombonist and bandleader Alan Ferber, and noted Brazillian composer, flutist, and pianist Jovino Santos, among others. The festival will debut March 14 and 15 at the Cornish Playhouse at Seattle Center.
CONGRATULATIONS 2014 PNW GRAMMY NOMINEES & WINNERS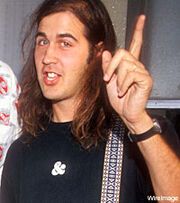 Congratulations to the 2014 Grammy Award nominees and winners from the Pacific Northwest (PNW). It was an amazing and diverse Grammy Awards show, and it was great to see so many of our talented artists represented. Macklemore & Ryan Lewis led the way with seven Grammy nominations and four wins, including a win for "Best New Artist." The duo also won for "Best Rap Album" for The Heist, which was recorded in Seattle's own Orbit Audio. Congratulations also goes to PNW legend Krist Novoselic for "Best Rock Song," and to over a dozen more PNW artists for their nominations.
THE INVOKING PRE-RELEASE PARTY AT SCARECROW FEB. 17
Scarecrow Video is hosting the DVD pre-release party for the award-winning, locally-made, indie horror/thriller, The Invoking on February 17. The film, which was shot in Seattle, WA and Red Bluff, CA is the first feature length film by The October People and director Jeremy Berg. The party begins at 7 pm and cast and crew will be available on hand to chat about the making of the film and all things horror.
PLAY IT FORWARD CELEBRATES MUSIC EDUCATION
Music Aid Northwest is holding their annual concert to celebrate Music Education in Washington State: Play it Forward IV. The concert will be February 9 at the historic Neptune Theater. This star-studded night of entertainment will feature performances by: Steve Fossen and Mike Derosier, founding members of Heart; Alan White; Eclectic Approach; Ben Union; SweetKiss Momma; and the Seattle Seahawks official drumline, Blue Thunder.
POST ALLEY FILM FESTIVAL CELEBRATES STRONG FEMALE VOICES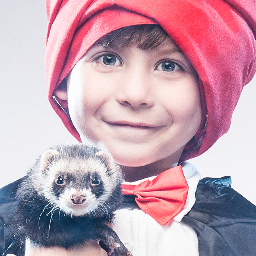 Women in Film Seattle (WIF) announces the Post Alley Film Festival (PAFF) on February 8, from 11:00 am to 7:00 pm at the SIFF Film Center at the Seattle Center. PAFF celebrates strong creative female voices from around the globe, and this festival screens excellent thought-provoking films that entertain and challenge. This one-day festival is divided into titled screening segments and will feature a raffle, silent auction, and reception.
KICKSTART SEATTLE FILM + MUSIC PROJECTS
This week, a newly added project is "Snaketopus EP," Snaketopus is a progressive industrial flavored band that is looking to put together their first EP. "The Banner Days" is a teaming up with Producer Brandon Bee to craft their first album. Also be sure to check out the soon-to-be expired project "POW WOW," a documentary which uses elegant, thought-provoking dark comedy to document the stunning range of Coachella Valley characters.
LIVE MUSIC ACCOMPANIES SILENT FILM SCREENING
The Associated Students of the University of Washington Arts and Entertainment are collaborating with Rainy Dawg Radio and UW Film Club to presenting a screening of four silent era short films, accompanied by original music. Live performances by local electronic artists at UW will include: DJAO, Secret Colors, youyoungbody, and Battle Ground Grammer. Films that will be screened include "The Cameraman's Revenge" (1912), and "The Haunted House" (1921). This event is free, open to students and the general public taking place at 7:30 pm, Thursday February 6 at The Kelly Ethnic Cultural Theatre.
DON'T BE SCARED, IT'S JUST MULTIMEDIA WITH DJ SPOOKY
DJ Spooky aka Paul D. Miller will demonstrate the ins and outs of his popular DJ app for iPhones/iPads, and will demonstrate selections from his latest albums including "Of Water and Ice." With over 12 million downloads, this app is raved by beginners and advanced DJs alike. Topics at the workshop will include: expanding the concept of DJ and Hip Hop with elements of conceptual art, sound art, layering, collage, loops, and layers. The workshop is February 22 at 4:00 pm at the EMP Museum.
SIGHTS & SOUNDS EXPLORES A "CITY OF MUSIC"
In a recent feature by CNN's Sights & Sounds, CNN takes a closer look at the City of Music at the Seattle-Tacoma International Airport. In the beginning, the airport begun to bring in local flavors and themes to the airport in order to give travelers the Seattle-experience, soon they began to include local music and musicians as well. The inclusion of local music throughout the airport has received positive feedback with some passengers calling it, "the greatest stuff I've ever heard."
INDEPENDENT MUSIC WINS 50 PERCENT OF 2014 GRAMMYS
Independent music took home more than half of the awards at the 56th Annual Grammy Awards, the highest percentage of wins since indie label trade group A2IM began tracking the awards in 2006. Seattle's Macklemore & Ryan Lewis won in four categories, including "Best New Artist," and "Best Rap Album," for their independently released album, The Heist. This year marks the sixth consecutive year that independent labels and artists led the industry with half of all nominations.
SEATTLE RECONSTRUCTED FOR INFAMOUS: SECOND SON
Bellevue's Sucker Punch Productions wants to bring the damp splendor of Seattle to life in the painstaking detail in their newest game for PlayStation 4, Infamous: Second Son. The game captures a level of detail that "has never [been] attempted before," according to Art Director Horia Dociu. Because Infamous: Second Son is set in Sucker Punch's home turf of Seattle, it allowed the developers to recreate the city with details they know from their daily lives. You can see how Sucker Punch used their knowledge of Seattle to create the game here.
HEY SEATTLE, HELP YOURSELF (RECORDS)

The drunken, pizza-filled story of Seattle's newest record label begins with Help Yourself Records' founder Matt Kolhede. His label's first release, Chastity Belt's No Regrets, sold out its 500-copy run in three months. The four recent grads who run the label are garnering the most national press for local music aside from that Macklemore guy. Help Yourself Records is doing it by releasing an onslaught of funny, slackadaisical punk music from Seattle about menopause, cheeseburgers, and taking horse pills. While the Help Yourself crew may subsist mostly on pizza and beer, they are anything but slackers.
AND THE 2013 GYPSY ROSE LEE AWARD WINNERS ARE

The Seattle Theater Writers group has announced the 2013 winners in the annual Gypsy Rose Lee Awards, including a handful of artists who were honored for their work on Capitol Hill last year. The winners include: Edith Can Shoot Things and Hit Them (Seattle Public Theatre), Trouble in Mind (Intiman Theatre), and The Wild Party (Sound Theatre Co.), and many more.
VERA PROJECT AND KEXP HELP PAVE PATH TO SUCCESS

It seems everyone wants more Macklemore & Ryan Lewis. The Seattle musicians started as struggling artists and now have propelled themselves into mega superstars. In the beginning, Macklemore and Ryan Lewis was one of many hip hop acts in Seattle dropping off music to KEXP because "no one else was playing local hip hop in Seattle," said KEXP DJ John Richards. According to Richards, the secret to their success starts in Seattle. Macklemore would play his early shows at the Vera Project, setting the scene and tone for their success.
LOCAL AD AGENCY CREATES 'THE SHERMOMETER'
Love him or hate him, Seattle Seahawks' Richard Sherman has got sports fans and pundits talking after his game-winning tip to send the Seahawks to the Super Bowl this weekend. Seattle's Copacino + Fujikado, a local ad agency, has created the 'Shermometer,' a resource to monitor and measure the Twitter mentions of Sherman and see how the world feels about him.
30 YEARS IN FILSON: A MUSICIAN'S STORY OF HIS PANTS
Filson, a Seattle-based clothing company that produces and distributes Northwest outdoor clothing, features an emotional story on local musician, writer, and podcaster John Roderick and his fascination with Filson. Roderick grew up exploring his father's closet, one day stumbling upon a pair of classic Filson pants. At that very moment, Roderick became a fan of the clothing company, eventually stumbling upon a Filson jacket which he continues to wear to this day. The trusted jacket and pants combo accompanied Roderick as he surfed from couch to couch, job to job, and even through a tour of Europe.
THE MACKLEMORE VIDEO LOCATION WALKING TOUR
Seattle's Macklemore & Ryan Lewis have filmed numerous music videos here in Seattle. Following their success at the Grammys this week, Curbed has released a map displaying all of the locations where Macklemore & Ryan Lewis have filmed. The tour begins at the Seattle Brewing & Malting Company where the opening shot of "Thrift Shop" was taken. The tour continues north at the Northwest African American Museum, where Ryan Lewis rolls up in a DeLorean, followed by several other local locations around Seattle.
TWENTY YEARS OF THE TRACTOR TAVERN
Owner Dan Cowan walks down memory lane with City Arts and recalls twenty years from the Tractor's brief stint as a jazz/folk/zydeco venue, through appearances by Steven Segal and the Drive By Truckers, to homegrown and international acts that have called the Tractor home. The Tractor's is celebrating their twentieth anniversary with shows on Jan. 31 and Feb.1, headlined by The Maldives.
QUICK LINKS

Make sure your friends and colleagues are signed up for our Newsletter!
Click
here
for the signup page.