Vol. 7, No. 30

January 16, 2014



COMMERCIALIZE-IZED IT!
It was a few days before Christmas Day that the Office of Film + Music Team got a call from a production company looking to make this ad in Seattle. We worked closely with the Seahawks, locations and the production company to get it here and done by January first. It was a lot of work during the holidays but so worth it to see this story told on a national stage. "In terms of timing, with the Seahawks winning, we determined this was the right time," said Durracell's Marketing Director Jeff Jarrett. Check it out.
HAPPY HOUR RETURNS JANUARY 29 WITH 'WHAT'S ALL THIS ABOUT GAMES?'
Brian Schmidt is one of the true pioneers of the game audio industry. The 2008 recipient of the Game Audio Network Guild's Lifetime Achievement Award, Brian has been creating game music, sounds, and cutting edge technology since 1987 for companies such as Electronic Arts, Microsoft, and Capcom. He will be covering the ways that working on games is different from film/T.V./music, including "interactive sounds," game music, and the sound business climate. Make sure to join us at 5:00 pm on Wednesday, January 29, at the Spitfire for our January Film + Music Interactive Happy Hour Event.
FILM AND MUSIC ON "ART ZONE" WITH NANCY GUPPY
This week Seattle Channel's "Art Zone" with Nancy Guppy includes: a chat with Shawn Belyea, director of "Jerry Springer: The Opera, Massy Ferguson brings their Rock Americana sound to the Art Zone studio, a visit to the home studio of indie singer/songwriter Connor Desai, artist Dylan Neuwirth opens a solo show of words and phrases in neon, and musician Gabriel Teodros stops by.
INDUSTRY NEWS AND UPDATES
SEATTLE RANKED 5TH BEST PLACE TO LIVE & WORK AS A MOVIEMAKER IN 2014
Seattle is ranked in the top five of the best big cities to live and work as a moviemaker. With 390 projects currently permitted, it's one of the fastest-growing cities in the United States. A "city of neighborhoods," Seattle's a welcoming, inspiring, and open-minded community that fosters both independent, edgy music and collaborative, creative moviemaking as evidenced by the supporting Seattle Office of Film + Music. Seattle's film community crosses over artistic mediums and genres in a way that's beautifully inclusive, and the city's infrastructure supports both local and visiting filmmakers.
WASHINGTON FILMWORKS BRINGS HOLLYWOOD TO EVERETT

The Washington Filmworks production incentive project The Architect wrapped principal photography after filming in Everett and the surrounding areas last fall. The Architect tells the story of a couple longing to build their dream home, however their plans are crushed when their architect builds his ideal home instead of theirs. The feature is directed by Jonathan Parker and written by Parker and Catherine DiNapoli, and stars Parker Posey, James Frain, and Eric McCormack.
LIVELY CAPTURES NEUMOS ANNIVERSARY
The '90s were alive and well this weekend as Seattle startup app Lively was on hand to capture part of the Moe20/Neumos 10 year Anniversary performances, including the sold-out Poises and Goodness shows. Other acts include: Truly, Sage, Alcohol Funnycar, Rusty Willoughby, Gerald Collier, and more.
CORNISH PLAYHOUSE IS SO TOTALLY OFFICIAL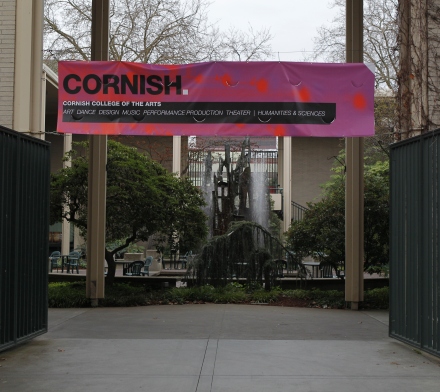 Cornish College of the Arts has signed a 20-year lease for the Playhouse at Seattle Center, officially launching a partnership that began in late 2012. The Playhouse will host many of Cornish's educational programs in performing and visual arts, while also ensuring that the facility is made available to arts and cultural organizations around the region.
PROVIDING A SAFETY NET FOR MUSICIANS
There will be a night of music at the Tractor Tavern in Ballard on Thursday, January 30. The night will feature music by Uncle Tupelo and The Jayhawks.The event will be hosted by Don Slack of KEXP's Swingin' Doors, and will also features guests including: Star Anna, Gavin Guss, Cooper Smith, Barb Hunter, and In Cahoots, among many others. All proceeds will go to benefit MusiCares. MusiCares provides a safety net of critical assistance for musicians in times of need, and is a resource that covers financial, medical, and personal emergencies with confidentiality.
4TH ANNUAL SEATTLE SHORTS FILM FESTIVAL
Seattle Shorts Film Festival is now accepting submissions of films 30 minutes or less in the categories of narrative, documentary, animation and college student shorts. Filmmakers will get the chance to screen their film in front of an international audience on November 8, 2014 at the SIFF Cinema. This year an all-star jury will be featured, including actress Venus DeMilo Thomas, whose credits include the 1990s Nickelodeon series, "Salute Your Shorts," and sitcoms such as "Family Matters" and "Sister, Sister." The early deadline for submissions is on March 15.
KICKSTART SEATTLE FILM + MUSIC PROJECTS
This week, a newly added project is "Our Song: Workshop World Tour," Thomas Tafejian is embarking on a ten-month journey across the globe, teaching, documenting, and sharing how young people express themselves through music. Be sure to check out the soon-to-be expired campaign for "Whiskey N' Rye's Debut Album."
SHORT FILM FRIDAY: "AM I CRAZY"
This week's short film is the music video for the Physics' "Am I Crazy." The reason for featuring the video is found in its director, Zia Mohajerjasbi, a Seattle-raised filmmaker. Mohajerjasbi directed Macklemore's best music video, "The Town" (it has 12 million views), and recently completed a short film on Yesler Terrace, which hopefully will be screened at SIFF this year. The thing we always see in Mohajerjasbi's work is the beauty of light.
-Charles Mudede
EMP MUSEUM NAMES PATTY ISACSON SABEE AS NEW CEO AND DIRECTOR
Ms. Isacson Sabee has been recently promoted to CEO and director, previously serving as the museums' acting CEO for the past year. According to EMP Board President Jody Allen, she has demonstrated exceptional leadership, boundless energy, and tireless commitment to move EMP forward. Under Isacson Sabee's leadership, EMP has experienced essential growth in attendance, membership and community support. She accepts the offer with gratitude and a proactive attitude to lead EMP in creativity and innovation.
CONSTELLATION 617 HIGHLIGHTS SEATTLE ARTISTS
"Constellation617: Interviews with Creative People" is a new website that features candid discussions with Seattle artists about their paths to become artists, their inspiration, and their work. The first issue includes sculptor/painter David French, filmmaker John W. Comerford, photographer Grace Weston, writer Charles R. Cross, painter Carole d'Inverno, and fiber artist Jan Hopkins.
SIFF OFFERS "FILM CRAFT COMMENTARY" SERIES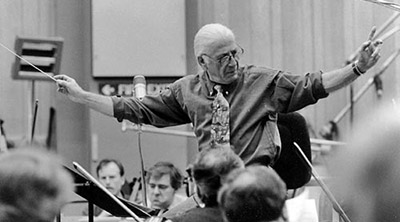 Film Craft Commentary is a monthly series devoted to deepening audience appreciation as professional film artists provide live audio commentary about their craft throughout a film of their choice. Each session of Film Craft Commentary will begin with an introduction to the artist's craft and conclude with an opportunity to interact with the artist through questions and answers. The next event is January 21 and the topic is Visual Effects with Tim Everitt.
LYNN SHELTON TO APPEAR ON LIVE@SUNDANCE JANUARY 19

Even if you're not able to attend Sundance Film Festival this year, you can go online and get a taste of some of the films being shown. Live@Sundance, a daily, hour-long live show will be recapping the latest news. Airing daily at 11 am starting Friday and ending January 24, Live@Sundance will stream live from YouTube's studio in Park City. The show will feature interviews with actors and filmmakers plus behind-the-scenes coverage of the festival. Seattle filmmaker Lynn Shelton is scheduled to make an appearance on January 19.
WASHINGTON CONNECTS HEALTH CARE, ROCK 'N ROLL
Washington Healthplanfinder, our state's Obamacare insurance exchange, has announced that it will be teaming up with Live Nation, the producer of Sasquatch and other music festivals and tours, in an outreach effort aimed at young adults. The outreach program will include an interactive presence at Live Nation concerts throughout the state, plus a sponsorship of Sasquatch. The partnership kicks off with a Facebook sweepstakes offering free Sasquatch tickets.
HOW TO SURVIVE SUNDANCE
Lynn Shelton's Seattle-shot feature Laggies will premiere at this year's Sundance Film Festival in Park City, Utah. As the time approaches, Lynn Shelton shares some of her personal advice for anyone attending the festival. Shelton's advice, "try, at all costs, to avoid getting sick." Stay hydrated and avoid alcohol because Park City's 7,000-foot elevation heightens its effects. Shelton also advises to prepare for all kinds of weather; one day could be a blizzard and the next could be sunny. Seattle filmmaker Megan Griffiths also advises first-time festival goers to do their research ahead of time.
QUICK LINKS

Make sure your friends and colleagues are signed up for our Newsletter!
Click
here
for the signup page.