Seattle Municipal Tower, 700 5th Ave 3rd Floor Lobby, Seattle, WA
Current Exhibit

Processing: Artists face administration change
April 12 — July 10, 2017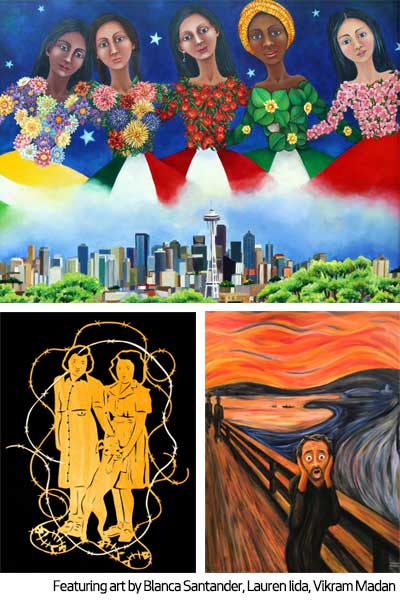 Artwork that reflects artist perspectives on the recent changes in our federal administration and what this change means to them and the community.
Participating artists:
Jasmine Brown
Susan Emery
Nadya Glizina
Lauren Iida
Satpreet Kahlon
Hanoko O'Leary
Adrienne Lafaye
Xavier Lopez
Vikram Madan
Blanca Santander
Carol Williams
Zorn Taylor
Exhibit

Flyer
Upcoming Exhibit
Danie Allinice

July 12 - October 16, 2017

Opening Receptions: Thursday, July 13, 4 PM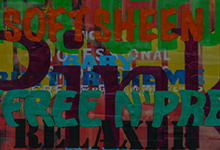 Danie Allinice was born in Los Angeles in 1981. She earned her BFA, summa cum laude, from Cornish College of the Arts and lives in Seattle with a non-verbal tortoise named Cookie.
Exhibit Flyer / Artist Statement
Pictured at right:
BabyButterCreme
24 x 36 inches
Oil and encaustic on wood panel